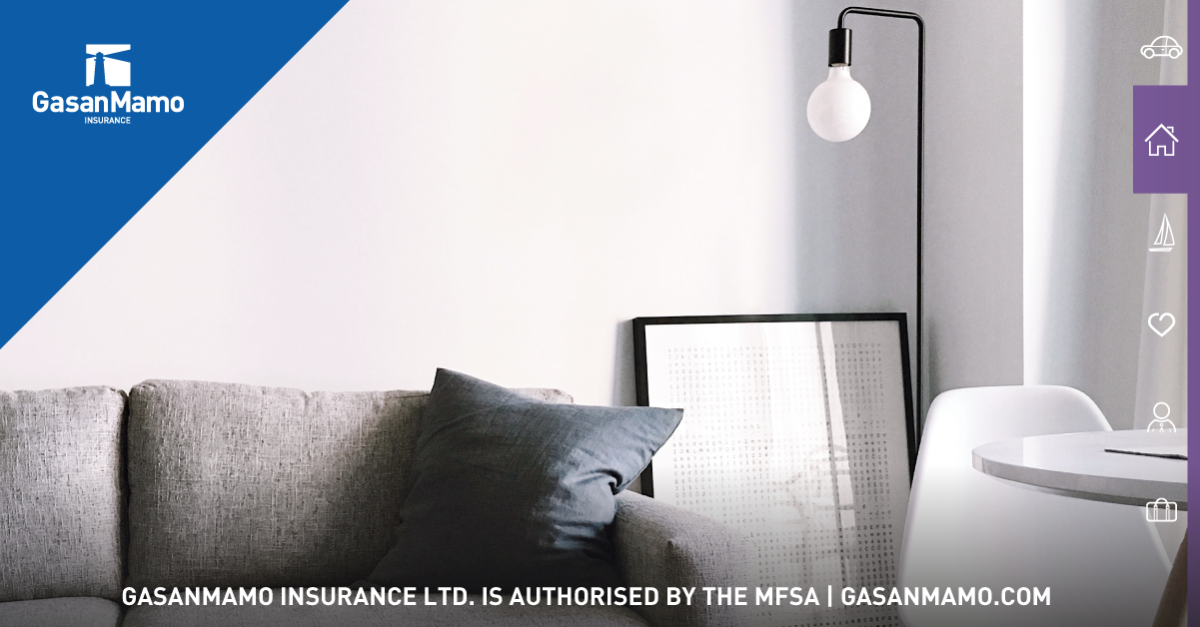 Having an apartment can mean two things, you are set for one big apartment that will make you feel you live in a house or you are set for a small apartment and you need to make every space counts.

In this article, we will give you some proven ideas on how to make your small apartment look bigger.

1. Make use of hidden storage in furniture
Some furniture may include extra compartments to keep things in it. One of the most famous compartment is some beds may include a box beneath the mattress.
Another similar idea is to build a closet under the stairs in case you live in a duplex apartment.

There are other creative ideas to make your small apartment look bigger thanks to creativity. For example, another famous idea for whom owns a bookshelf is to buy camouflage books for storage.

2. Paint the walls white
It's proven that if you color your walls white and even use a white colored pavement, the illusion of having a bigger apartment will occur.

The reason is that darker colors absorb the light in the room and makes it look smaller. However, painting your walls white will eventually lead to yourself to feel colder as the cozy vibe is lost.

The biggest win and compelling reason to paint your walls white, however, is that while it looks you have a bigger space, your furniture will also look better and you can contrast everything with the walls.

3. Make use of shelves
Shelves are a must for your conquest to increase space in your small apartment! Not just by creating an illusion but also you are providing actual space.

One common area to use shelves is on the sofa, as you will just use the area to sit on the sofa or over the Television screen.

Some people also choose to use above the wardrobe as a shelve by neatly placing objects with things that can take space on the floor.

Shelves can make your rooms look more organised and solve your problem of excessive furniture due to the shelves multi-purpose use.

This idea is also quite an inexpensive and easy to do idea as you can use unused wood and then cover or paint it to match the interior.

Another proven thing about shelves is not to overcrowd it as it's important to keep a sense of air.
4. Use furniture with Legs
Furniture lifted from the pavement actually makes the apartment look more spacious and a better flow of air.

While it's also easy to clean under the furniture, it's proven that for the eye an apartment looks bigger with this type of furniture.

Be careful that you don't put overweight on the furniture to refrain from any safety hazards. Most examples include beds with legs, and wardrobes which you can buy easily from any furniture shop.

While the price might be huge, the apartment will surely look smaller with this type of furniture.

5. Use of art
Use of art must be careful to make your small apartment look bigger. While some people use galleries, it's better you choose 1 piece of art as it creates the illusion of a bigger apartment.

Also, the type of art makes a difference. It won't be a tough thing to do for art lovers. As the best piece of art to get on the wall are the ones that contain light colors to make the whole apartment or certain room look bigger.

While pieces of fine art may be expensive, if you are not a fan and you are just looking for a picture to fill the wall then there is definitely cheap options around.

6. Pull furniture away from the walls
One big myth is that if you put furniture with the walls you are winning space. It's not true. That way the furniture will look cramped and not tidy.

If you pull furniture away, on the other hand, will look better and will give some breath of fresh air to your small apartment to look bigger.

While it's easy, be careful of any safety hazards while pulling away furniture.
Let Us Protect Your Home
While the design and space of the apartment are important in the long run to enjoy it more.

Insurance is vital and important to protect your home. Look at our home insurance packages.

Comment below any techniques you tried to make your apartment look bigger!

If you are looking to take home safety an extra notch, then read our article about Home Automation.