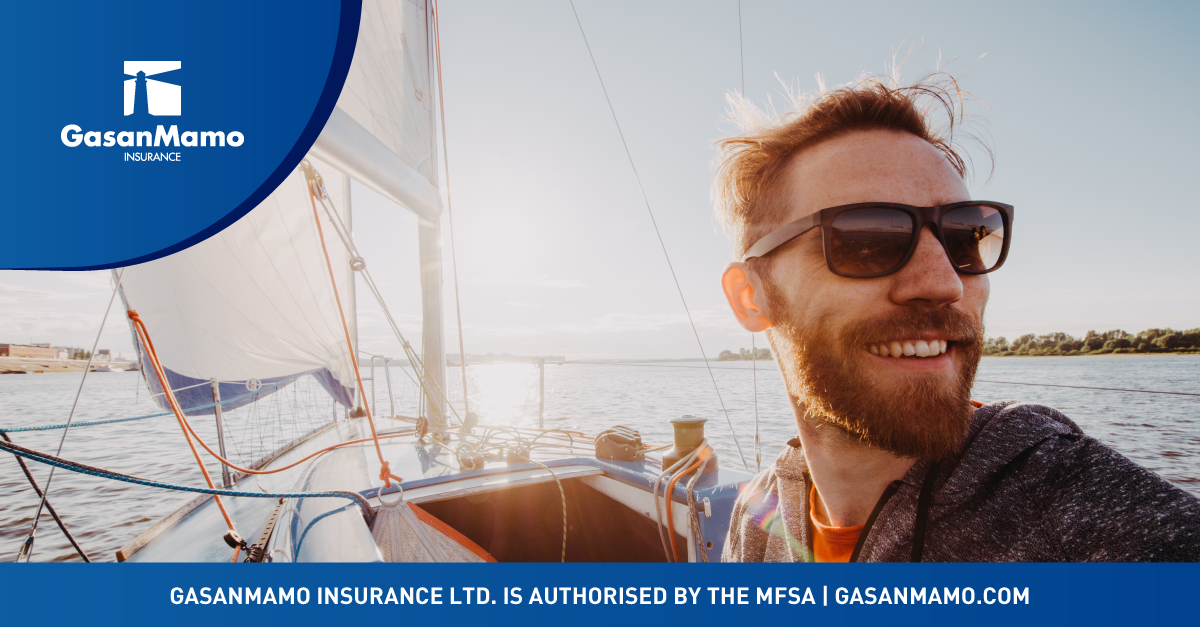 Sailing on a boat or yacht can be a good way to spend time thinking about yourself by going into a totally different universe. Sailing gives you that profound sense of calmness and serenity that everyone needs in life. But just like anything else, you need to have certain certifications, licenses and sailing courses to do so.
In this article, we will give you a list of Certifications you can take in Malta to be able to sail.
Transport Malta (TM) Nautical License
The TM Nautical License is a course that you must take to be able to operate in the territorial waters of Malta.
This license gives you the power to crew any vessel under the length of twenty-four metres for pleasure or water skiing.
To achieve the license you need to take training from an approved certificate provider which is followed by a Transport Malta Oral and Practical Examination.

Royal Yachting Association (RYA) Certificates and Courses
RYA Certificates and Courses contains a long list of courses and certificates to take to improve your sailing and increase your territorial waters distance.
The RYA course is the most renowned certification around the world especially due to the fact that they train the United Kingdom Olympics sailing team.
In Malta, there are several places that teach these courses. These courses start from the inexperienced level to the experienced level.
In this article, we will go through the most important RYA certification.

RYA Day Skipper Theory
To do this RYA Certification one doesn't need any prerequisite knowledge or courses. As the name says, the RYA Day Skipper Theory takes the subject into a theoretic point of view.
This course will help you increase your navigational knowledge and is brilliant for starters. You start from an introduction to cruising to how to equip yourself for the waters around you during the day.
The course is 40 hours long and usually, academies give five days of training to competent students.
This also takes regulations and position into account for you to have a better understanding before taking more advanced courses.

RYA Day Skipper Practical – Sail
This course doesn't require a lot of experience however, you will need to have a basic yachting experience together with a basic knowledge of navigation and chart work. This will eventually to have the needed basic sailing skills.
All of this can be learned by doing the RYA Day Skipper Theory. Which is the recommended chartered road to get qualified for professional sailing.
While this requires a foundation in yachting, you will be guided by the instructors of any academy you choose.
The aim of this course will you to build confidence and increase your experience of managing a vessel around the seas.
After this course, you will be able to be ready to prepare and check in for enthusiastic short trips around the country.

RYA VHF DSC SRC
This RYA VHF course will help you be able to know everything you need to know about the safety equipment you need around your sailing boat.
The VHF is a marine radio which is the most important set of equipment in the boat that will be paramount to get you to safety if something happens.
So, basically, this course while it may not be requested by officers, it's something that you must do for the safety of your boat and sailors.

International Certificate of Competence (ICC)
This certificate is a must-do if you want to sail around foreign seas. The ICC is issued by the RYA but is an independent course.

It's also likely that when chartering a sailing boat when going on vacation, the ICC will be one of the certificates that they will ask you for.

Sail with Us
Look at our boat insurance packages to ensure the safety of your boat.
Make sure you choose the right sailing courses and academy for you! You will find plenty around Malta!
If you are interested in sailing around the Maltese archipelago, read our article.