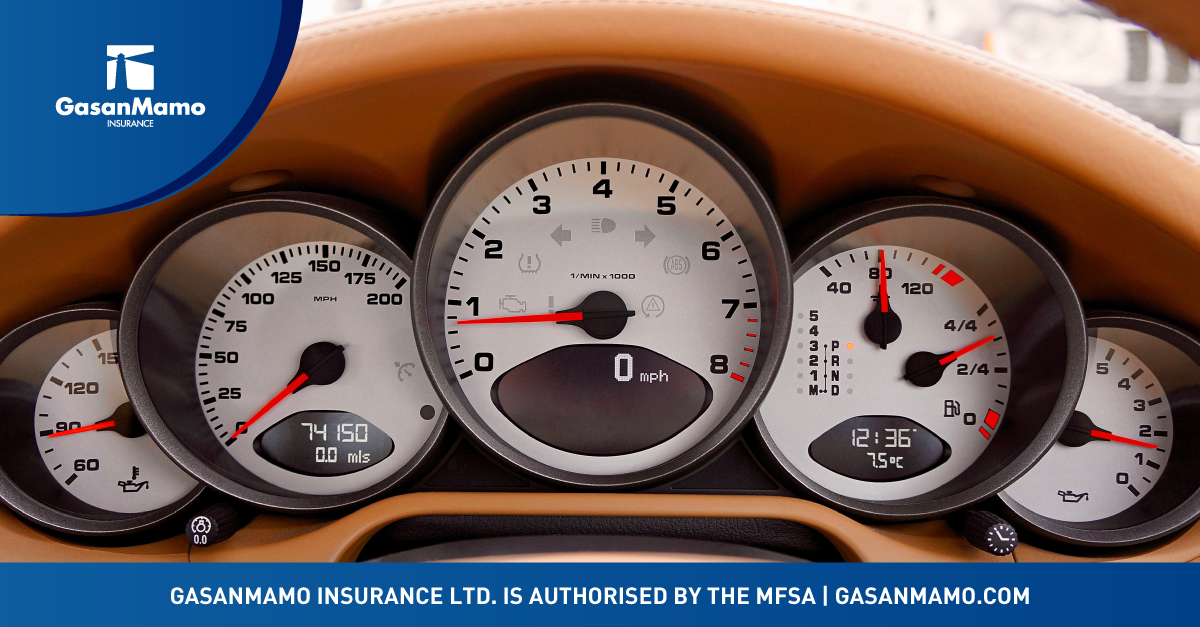 Telematics is a method used to collect information about your driving habits. It monitors an individual vehicle by using GPS and onboard diagnostics to record movements on a computerized map.
The data gathered includes vehicle location, driver behaviour in terms of speed, fuel use and other useful information about tire pressure for instance.
The telematics device consists out of these key components: GPS receiver, engine interface, input/output interface, SIM card, accelerometer and a buzzer.
In a nutshell, the telematics device collects data to offer personalized driving feedback and safe-driving rewards or discounts on your car insurance policy.
Where is the telematics device installed?
The telematics device comes in the form of a box, in fact, it's also known as a black box which is plugged in the connector board of the vehicle. The same board which is used for radio and dashcam.
A SIM card and modem in the device enables communication on the cellular network.
How does the telematics device work?
The device gathers a range of data using GPS technology, sensors and vehicle engine data to provide the insurance company with the information they need to manage.
The GPS reports information about location, speed and movement. The sensors enable the capture of data on driver activity, including aggressive acceleration, harsh braking and erratic cornering, but sensors can also be used to track any in-vehicle activity such as a door opening, tail lift raising and even trailer temperature.
Lastly, the engine diagnostics provide real-time data on fuel efficiency and vehicle odometer readings.
All the data collected by the telematics device is collected and then transmitted over private cellular networks to secure servers.
It is this central data hub that enables fleet management software to provide easy-to-understand visualisations. Afterwards, the information is sent to the insurer.
What are the benefits of joining a telematics program?
Most telematics programs allow insurance companies to reward drivers for safe driving. Safe driving is seen as avoiding hard braking, driving the speed limit, and less frequent late-night driving – which can be judged as more dangerous than driving in the daytime.
The goal of a telematics program is to reduce bad driving behaviour. By making drivers aware that they are watched by the insurance company, the aim is that they drive safer.
Curbing bad driving behaviour can not only result in a premium reduction but may also result in better fuel economy from having fewer instances of harsh braking and bursts of acceleration.
Also, the whole society benefits from enhanced safety. Telematics improves safety management by monitoring both driver and operative behaviour and vehicle and equipment performance.
It allows anomalies – such as unsafe practices – to be detected and addressed quicker. It also allows for emergency assistance to be directed straight to the site where it is needed, through location tracking.
GasanMamo's Boosh
GasanMamo Insurance always has the best interest of everyone at its heart and so Boosh was launched.
The Boosh uses the telematics device you read about in this article to give you an incentive for good driving.
This scheme gives those in the 18 to 24 age bracket an instant 65% discount on their car insurance.
Having this scheme doesn't change anything for your no-claim bonus as you will still be able to earn it from day one.
Young drivers in this scheme will be benefiting from real-time information on the Boosh app.
The Boosh App serves as a reminder and visual chart to help you improve your driving score.
If you would like more information about the Boosh, Click here.
Drive safe with us
In the end, a telematic device is there to help you improve your driving while looking not to exceed speed. In the end, the goal is to decrease the number of accidents.
Look at our car insurance packages for more information. Let us know what you think about the telematics device.
If you are more interested in other technologies, look at our article about automobile technologies that will leave your mind blown.
GasanMamo Insurance Ltd. is authorised by the MFSA.