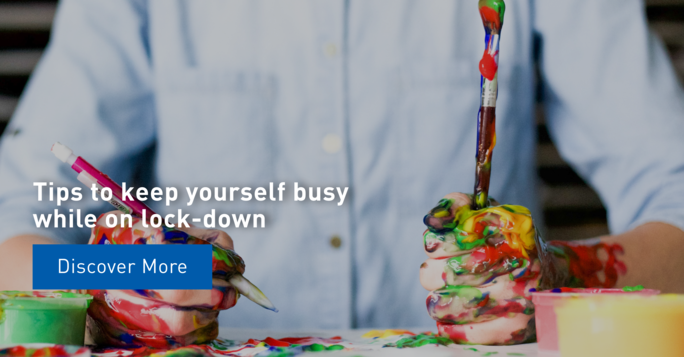 With all of the things going on in the world right now, it is important to just take the day moment by moment and to keep moving forward as best as you can. Why not use this opportunity to focus inward and use this as a time for self-care and self-development? Here are a few ways how.
Learn a language
This is a very fun and interesting way to spend your time. Although it is usually rather difficult to make time for such an activity, taking ten minutes out of your day to learn and practice a language can be easily incorporated into your schedule. This may not seem like much time at all but spending a little bit of time will add up to a lot over time.
Cook at home
This is the perfect time to hone your cooking skills and learn how to cook or bake. Regardless if you are making your staple recipe that you love to eat, or trying a new recipe, this is another form of creativity which can be very rewarding.
Journaling
This is a great self-care habit to have and an amazing tool for working through your thoughts and emotions. There are numerous journals you can purchase which have useful questions and exercises to help you dig deeper and get to the root of any unresolved emotion.

Aside from journaling your thoughts and emotions, journaling about what you are grateful for everyday can help shift your mind from worry and fear over what is to come to appreciation and love. If you spend just a few moments a day listing all the specific things you are grateful for, your mindset and life will change for the better.

Afterall, every feeling is valid and should be expressed in one way or another. Your journal is a safe space for you to do so, and to help you understand what you're going through. This can be incredibly helpful during crazy times like this.
Take an online class
This can be a great way to explore and learn more about yourself. Taking the time to learn something new or develop a new hobby through online classes and tutorials is very productive. There are plenty of online platforms that offer classes on a plethora of different topics like design, business, photography and so on. With so much to explore and real projects to create, this can empower you to accomplish real growth during these trying times. You can then continue developing these new skills in the post-lockdown period.
Plan out your goals
Although the future feels very uncertain and nobody knows how much longer we will be in lockdown or what is to be expected, thinking about your hopes, dreams and goals for the future can have a very grounding effect. That is, it helps you anchor yourself no matter how unknown everything around us may be. You can be creative and create a vision board full of images of places you would like to visit and things you want to achieve, or you just write down a long list of your long-term goals.
Although we cannot control everything, we can still design and direct where we are going and where we would like to go in our own lives, at least to some extent. Given how helpless we feel about the world right now, it's consoling to feel that we can take charge of our own lives in fun and creative ways.
Watch a movie or a TV series
As much as you want and need to make an effort to be productive, after a busy day working from home, you should take some well-deserved down time to relax and recharge your batteries. So make a list, watch your favourite shows, check out IMDb top charts, or even watch documentaries.
Conclusion
We know that you just want to go out, explore the world, travel and feel free. But don't worry, although times like these can be scary ones, it is vital to do your best to be safe and to keep in mind that there will be lots of time for that when all of this is over.
For now, focus on these activities while staying home, continue practicing social distancing and washing your hands. What about insurance? Be sure that you are also covered and get a good home insurance package. GasanMamo Insurance Ltd has some great options which are worth exploring.

For more information on good routines to have while working from home, read our article.

GasanMamo Insurance Ltd. is authorised under the Insurance Business Act and regulated by the MFSA