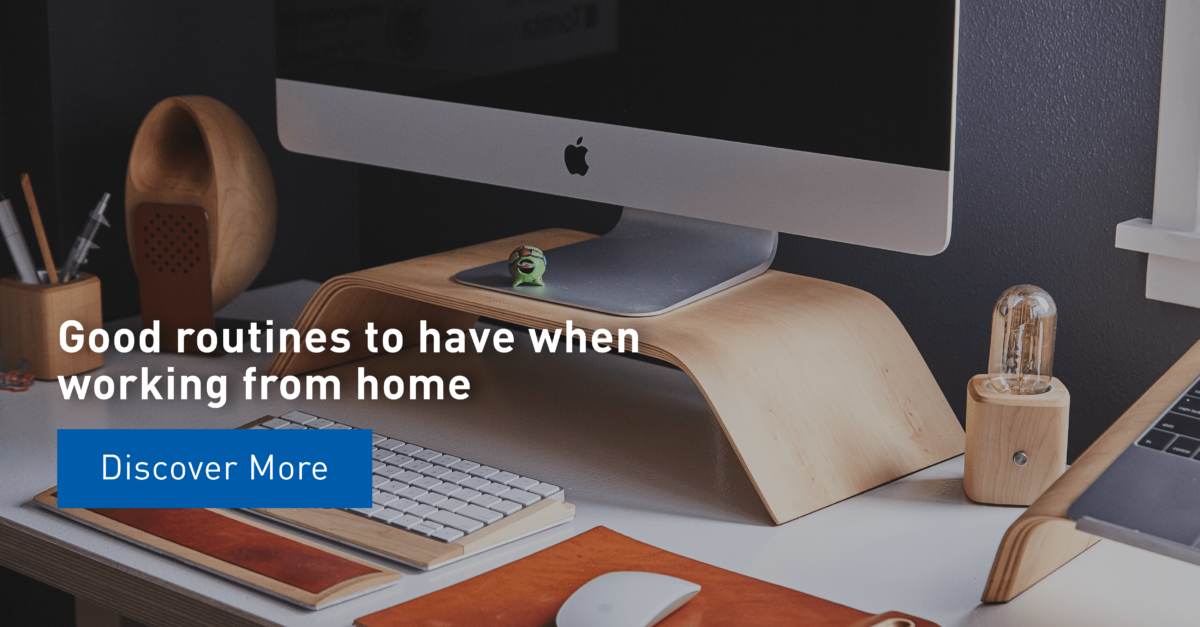 Having a consistent routine is really important as our days need structure, and when we have this, we have a much better idea of what to expect when we wake up in the morning. This article shall elaborate on this and give some useful examples of what to incorporate in your routine when working from home.
Get yourself ready for the day
Just because you work from home does not mean that you have to stay in your pyjamas all day and work from your bed. Although this may seem tempting at times, you will be far more productive overall if you take about an hour or two in the morning to get yourself ready for the productive day ahead. Thankfully, not having to commute to work means you have that extra hour in the morning to dedicate to yourself before you start.
Hydrate yourself
A great first step to any morning routine is to hydrate yourself. This is a good and healthy start which can help you get geared up for the day. Coffee or tea are great options if you really need a pick-me-up in the morning.
Move your body
This is fairly important to do even if you are not the typical gym goer. A few healthy body weight exercises, stretching and some short yoga exercises are beneficial for someone who spends a lot of time in the house, at the desk while working from home.
Organise your space
Keep your space as clutter free, and as clean as possible before you dive into work as this has an effect on your head space and can be a cause for distraction.

Healthy remote working practices
These all vary from person to person, and depending on your job, but there are some general guidelines which most people can follow, especially while working from home.
Eliminate distractions
Both working from the office and working from home have their challenges and distractions. At the office these may include colleagues, while at home, we are often tempted to spend excess time on our phones or watch netflix. So it would be very useful to turn off the notifications on your phone and even leave it in another room for as long as possible to keep your mind focused on the tasks at hand.
Consult your work journal
This is a great way to prioritise your tasks. Journaling a quick weekly schedule and a daily to-do-list really puts you into gear with your tasks. These give you a general idea of your tasks and projects which may be coming up in the upcoming week, as well as practical and doable jobs to work on throughout the day.
Take short breaks
Sometimes, while working from home, you may feel like you are glued to your laptop. This is because, you do not get the chance to socialize with your co-workers, especially if you live alone. It is also easy to work through your lunch by either forgetting about it all together, or eating lunch while working. But you want to try your best to create separation between work and play. Take a few minutes from time to time to walk around a bit and disengage so your brain can then reengage freshfully.
Consistency
Consistency is vital when looking to integrate some healthier routines in your lifestyles. It is always good to keep in mind that a little goes a long way, especially when it comes to working little by little to achieve your goals. The best approach to adopt is always starting small and then working your way up. If you start big and stop soon after, then all the preparation would be for nothing. There is no rush, but be consistent! By taking small steps everyday, you will end-up achieving your goals, whilst also making your task easier.
Conclusions
Never forget that consistency is key. There is no point in starting something which you know you cannot finish. Take baby steps, and remember that consistently taking small steps will eventually get you to your goal. Always keep in mind the reason why you started and do not rely on motivation. Motivation will run out, so you need to push yourself and keep you accountable.

Be sure that you are also covered and get a good home insurance package. GasanMamo Insurance Ltd has some great options which are worth exploring.

GasanMamo Insurance Ltd. is authorised under the Insurance Business Act and regulated by the MFSA