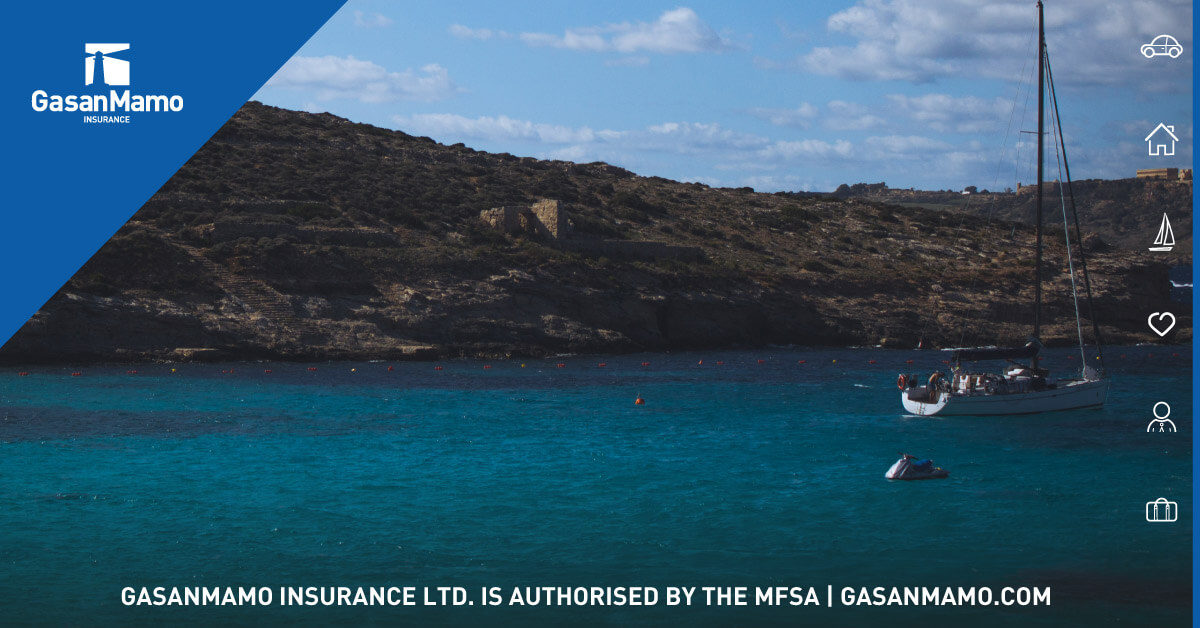 You should visit Malta and Gozo by boat, they are set in a fantastic location in the Mediterranean Sea, and offer a wealth of stunning scenery, incredible historical sites, and fascinating cultural attractions, all set against the beautiful azure ocean.
They are fairly small areas, and one of the best ways to experience everything these wonderful islands has to offer is by using the resource that is all around: here are some of the most beautiful, must see sites to experience by boat.
1. Comino Island
Set between the two larger islands of Malta and Gozo, Comino Island is a paradise for snorkelers and divers, as well as perfect for ramblers and windsurfers.
It is virtually uninhabited, apart from one small hotel, and is totally car free, providing an incredible opportunity to experience the natural beauty of the location.
Perfect for peace, and getting back to nature, this hidden secret contains the Blue Lagoon; a wonderful gem, which boasts beautiful, crystal clear waters and golden beaches; a perfect spot to get away from the everyday world.

Image from maltauncovered.com
2. Mellieħa Bay
As a total contrast, located on the main island of Malta, at one of the most northern points of the island, Mellieħa Bay sits nestled in the shadow of the village and is recognised as Malta's largest and most populated sandy beach.
It is a wonderful location for families to relax and enjoy the sun, and with a variety of water depths, it is perfect for swimmers of all ages.
There are hotels, bars and restaurants within easy reach, as well as a range of water sports and activities for the more adventurous visitors!
Relax and unwind whilst enjoying beautiful scenery, great food, and lots of fun!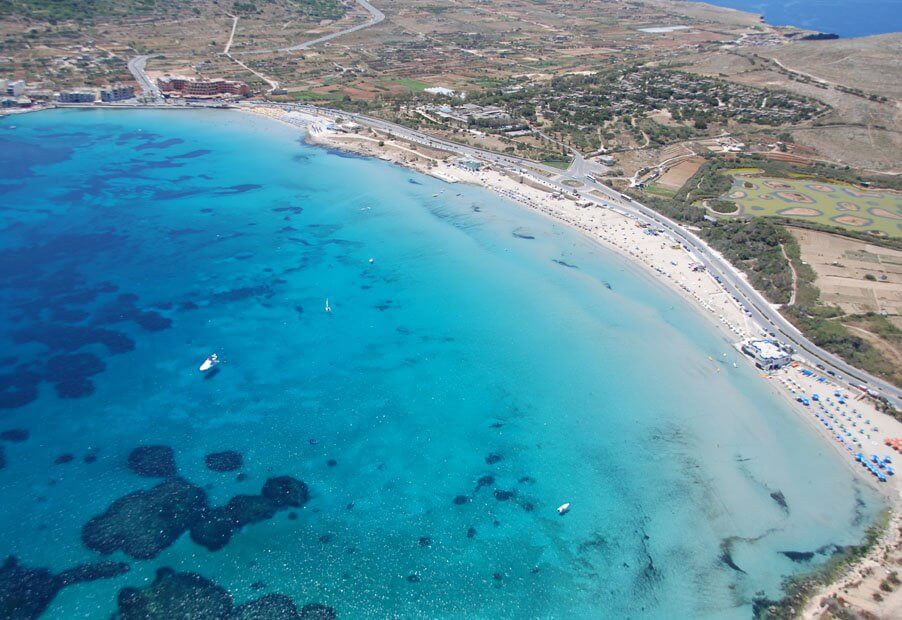 Image from myguidemalta.com
3. Paradise Bay
Often cited as one of the top beaches in Malta, Paradise Bay certainly lives up to its ambitious name.
From the top of the cliffs, which surround it, it offers breathtaking, unparalleled views of the islands of Gozo and Comino, and allows you to take in the stunning surroundings in every direction.
A natural, sandy beach enclose in rocky cliffs, it is a beautiful location, which makes the most of the landscape to truly enhance its beauty.
Containing hotels – including a spot at the top of the cliffs – bars and restaurants, Paradise Bay is the ideal location for a romantic getaway in wonderful surroundings.
There is also an added bonus for music fans: one of Malta's biggest beach parties is held in the bay every summer, featuring internationally recognised DJ's and some of the hottest talent.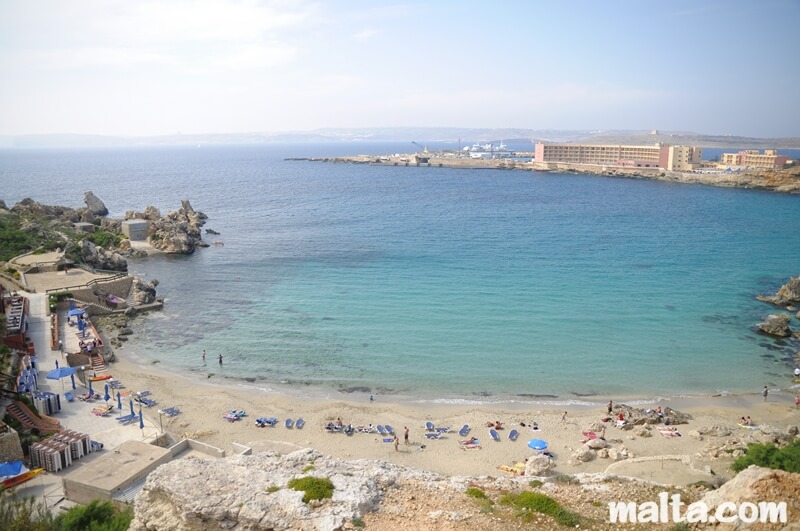 Image from malta.com
4. Xlendi
Head on over to Gozo for this wonderful experience.
Xlendi is a small village situated on the south west of the island, and boasts blue seas and incredible beaches, but is also a must-see for history and culture buffs.
The village is home to some truly remarkable sites, including Punic-Byzantine tombs and shipwrecks, Xlendi Tower: used as a key form of defence for the island and still standing proudly today, and an unusually high number of four chapels.
This tiny site also hides a number of natural caves and a large amount of rare flora and fauna species.
Although small, Xlendi is a treasure trove of unmissable sites and opportunities and is a perfect example of the natural beauty and rich history, which can be found throughout Malta and Gozo.
A definite must see on any trip to the region!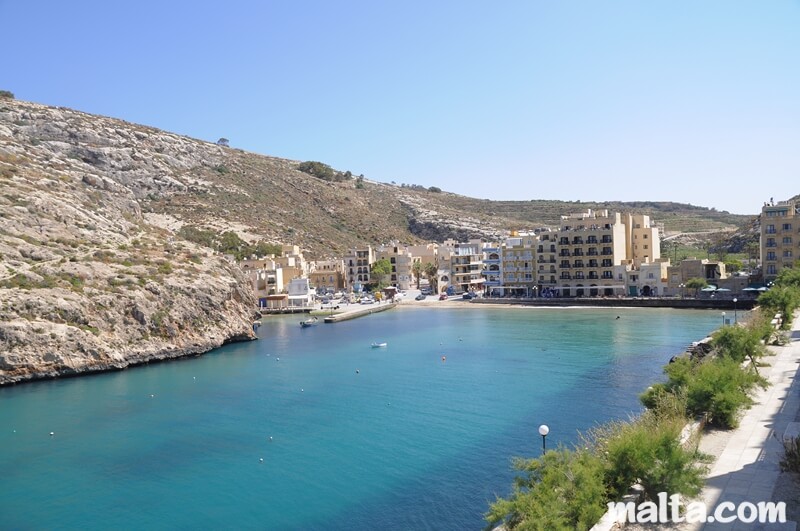 Image from malta.com
5. Dwejra Bay
A truly magical site, Dwejra Bay is home to stunning rock formations and dramatic landscapes shaped over thousands of years.
It offers some of the best diving to be found anywhere on the islands, as well as beautiful coastal views and some incredible opportunities for swimming.
The bay is also the home of the so called 'Fungus Rock', or 'Il-Ġebla tal-Ġeneral': General's Rock.
The legend has it that centuries ago, an Italian General fell to his death whilst overseeing and supervising quarrying in the area.
A special plant thought to have healing and medicinal properties, grew on the rock, resulting in it being heavily guarded during the era of the Knights of Malta.
Punishments were severe: anyone caught stealing the crop was sentenced to death, or could have been sentenced to a life rowing the Knight's Galleys.
The rock can still be seen, though the punishments have thankfully vanished! (visitgozo.com, 2018)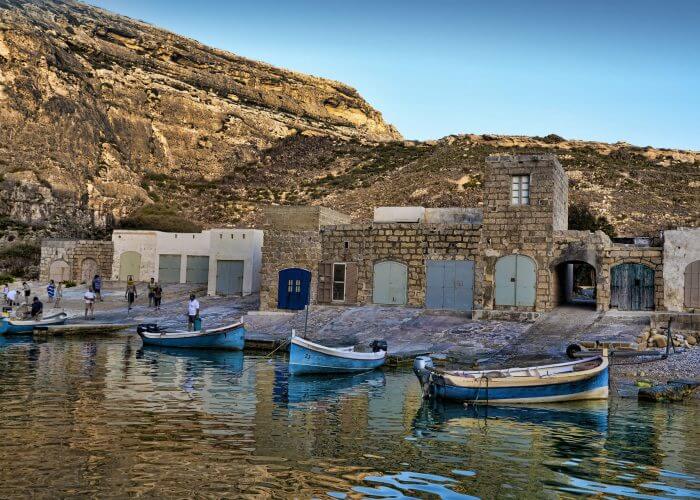 Image from visitgozo.com
6. San Blas
Hidden on the island of Gozo is a little slice of paradise.
San Blas is a stunning red sand beach, surrounded by tranquil cliffs and countryside, and located in the fertile valleys.
Its location, via a very steep and narrow road, makes access difficult, ensuring that the bay is peaceful and unpopulated, free from buildings or crowds, making this natural haven a tranquil and peaceful space to catch your breath.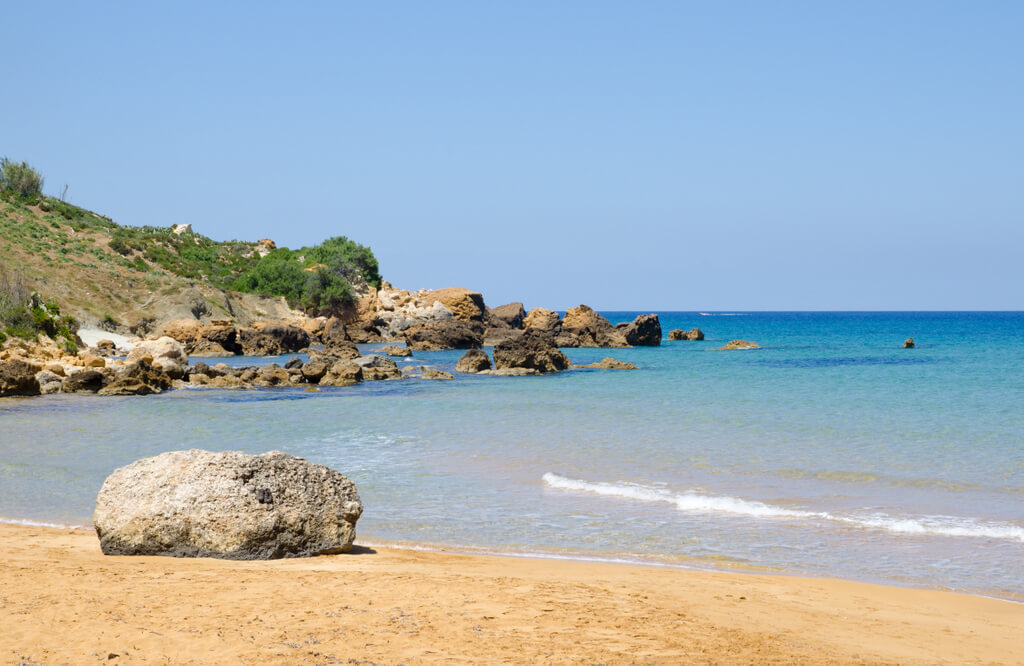 Image from adventurouskate.com
Now you know where the best places to visit Malta and Gozo by boat are.
Malta is also famous for having lovely harbours and incredible hidden beaches which are perfect for soaking up some sun.
If you need more information feel free to check our GasanMamo Insurance website and you will be able to find everything you need.