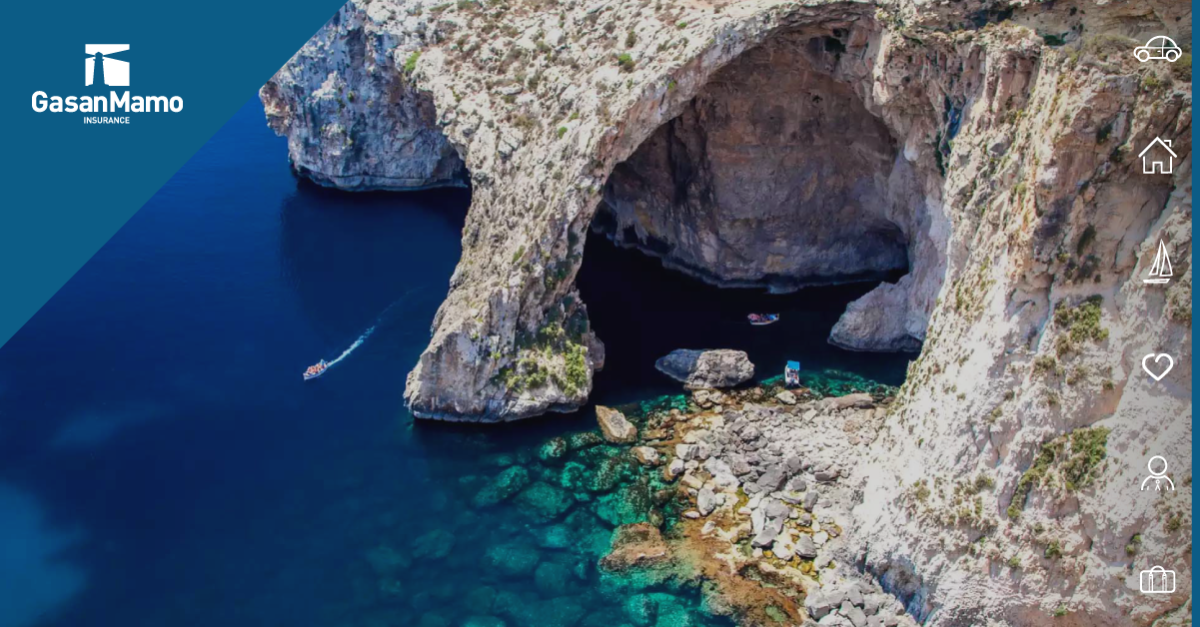 Malta in Summer can get very crowded – with an influx of foreign students here to learn English, and tourists here to enjoy the warm Maltese sun – it's a competition for space. Finding a spot at Għadira becomes a challenge akin to finding the fountain of youth – unless you want to spend an arm and a leg paying for a private deckchair. This summer, why not beat the crowds and head to one of Malta's hidden beaches? Not only are they less crowded, they're unspoilt and much more beautiful than the big beaches like Golden Bay or Għajn Tuffieħa.
If you're not lucky enough to own a boat (or be friends with someone who does), be prepared to go for an adventurous trek – but it will be worth it! Just remember to pack food and water because these hidden beaches won't have a gabbana where you can buy a snack!
Fomm Ir-Riħ
Unless you can access it by boat, getting to this beautiful beach is an adventure in and of itself – featuring a fifteen-minute trek through Malta's wildlife. Practically untouched by man, this is one of Malta's few beaches which is covered in pebbles. Featuring steep cliffs on either side – it's the perfect place to escape the hustle and bustle of everyday life.
Fomm Ir-Riħ is found towards the limits of Mġarr.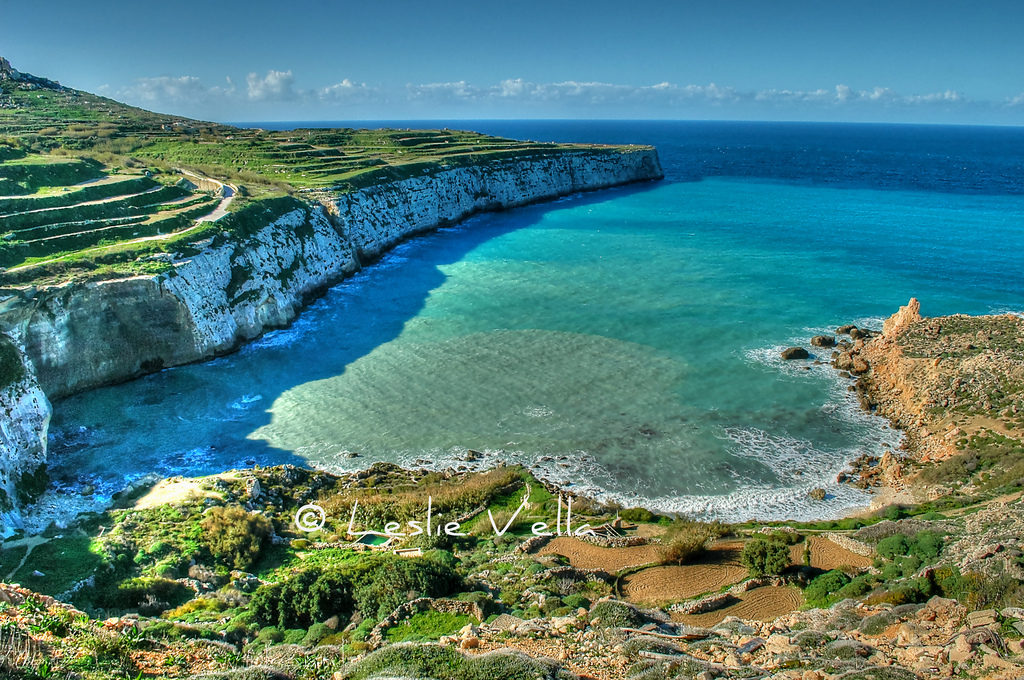 Photo credits: Leslie Vella
Slug's Bay
We all know the popular beaches of Għadira Bay and Armier Bay – but nestled in between these two iconic beaches lays one of Malta's hidden gems: Slug's Bay. This small bay accommodates ten people, at the very most so it can get very crowded – but the views are absolutely stunning, and well worth it!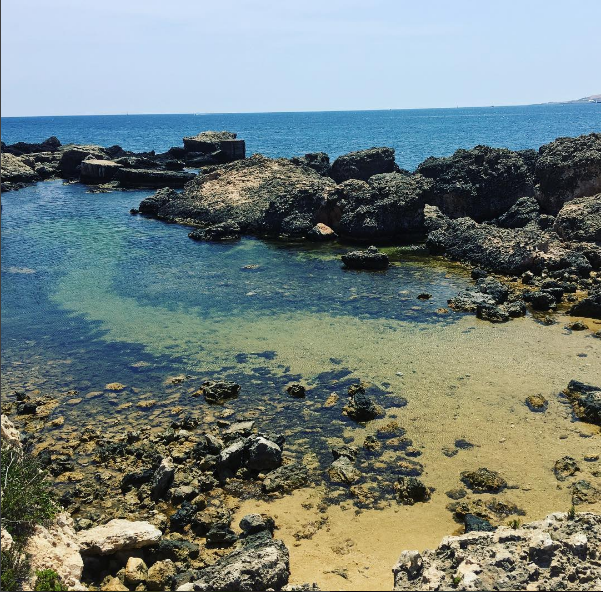 Photo credit: David Debono
Il-Majjistral
Did you know that Malta has a vast expanse of open land, known as the Majjistral Nature Park? A short trek down the steep cliffs brings you to an expanse of gorgeous, untouched sea – the perfect site to spend a day sunbathing or snorkeling. For the less adventurous – it is highly advised to visit the beach at Il-Majjistral by boat, as the 45-minute trek can be quite exhausting!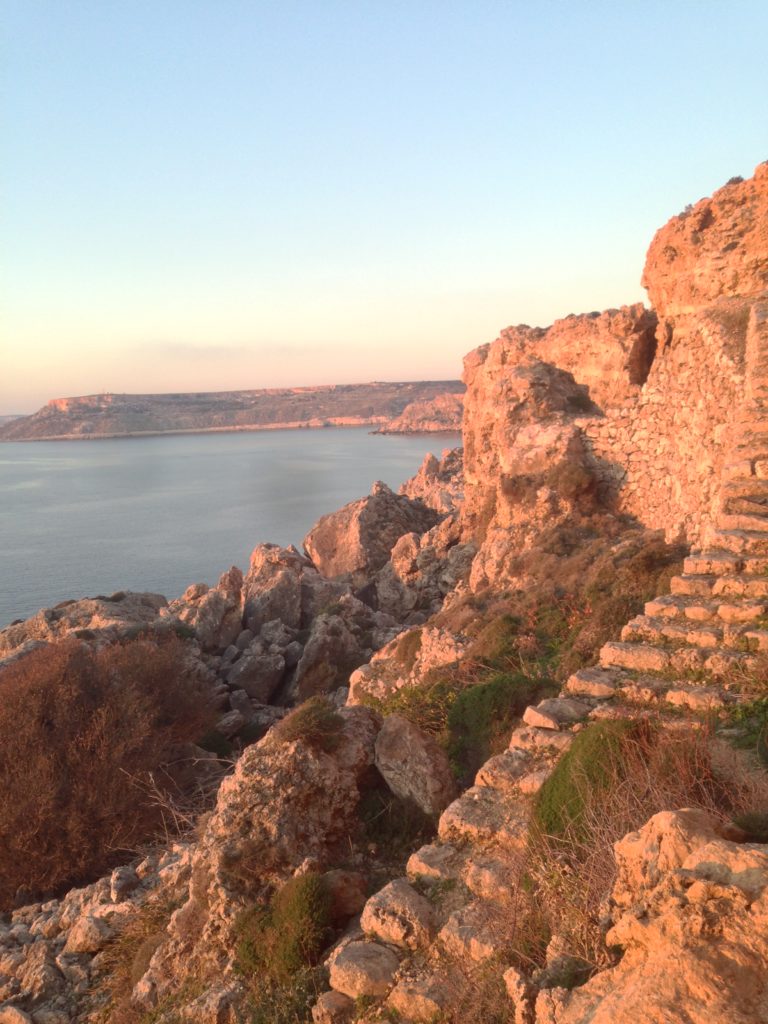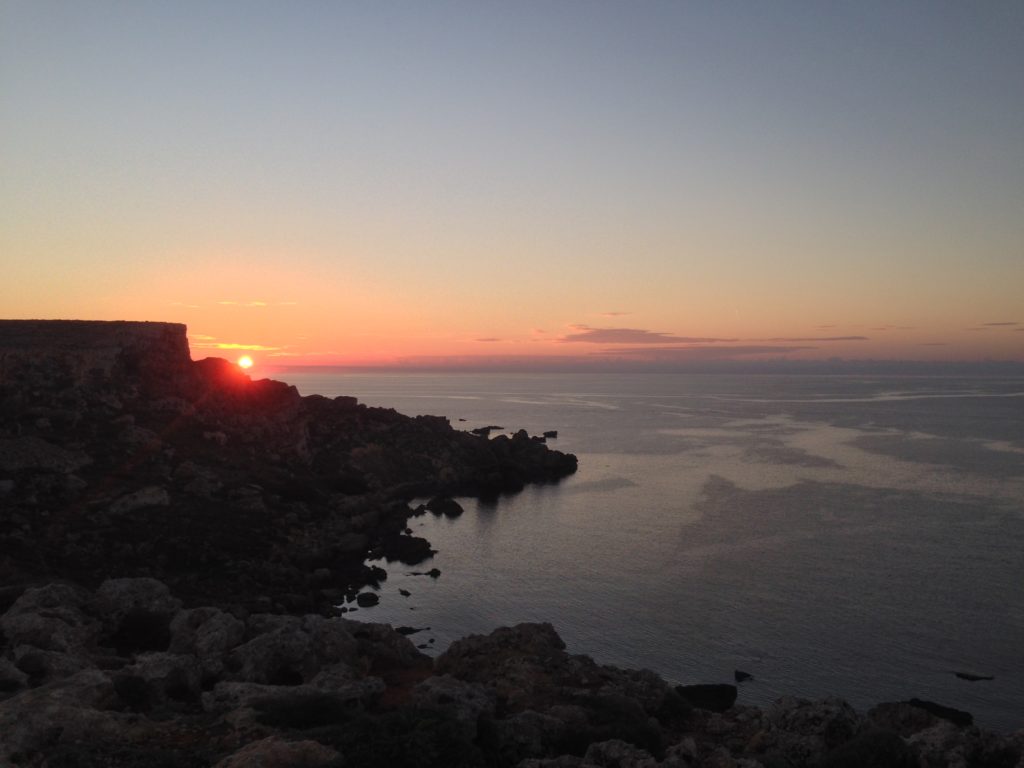 Photo credits: David Debono
Mġarr Ix-Xini
Found in our sister island of Gozo, this small beach is the perfect get away from more populous beaches like Ramla bay.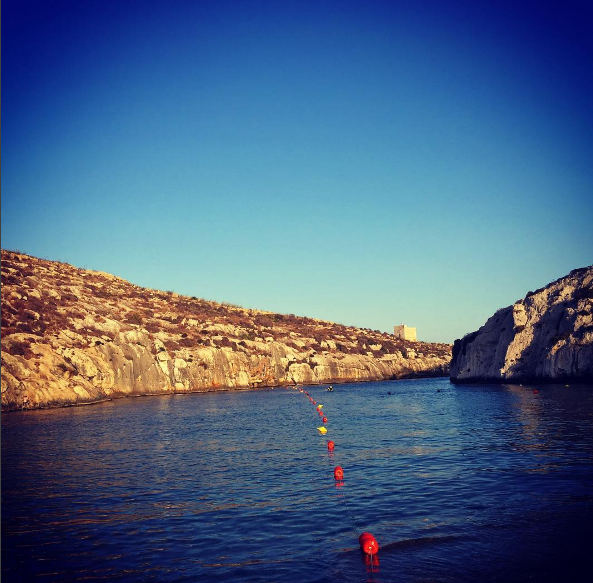 Photo credit: David Debono
Wied L-Għasri
Another hidden gem in our sister island – you can't get here by boat, and you'll have to walk a fair bit AND climb a lot of stairs – but this valley, found just off the Gozitan town of Għasri is most definitely worth the hassle!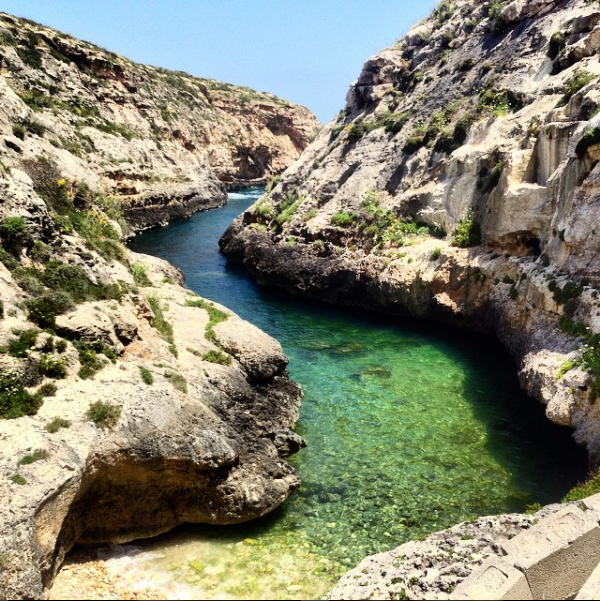 Photo credit: David Debono
Coral Lagoon
Have you ever wanted to jump into open waters and swim out through a cave? You can do just that at Coral Lagoon – found just off Little Armier bay. You may not be able to get here on your boats though – the passageway is very narrow and can only be accessed by kayak. Coral Lagoon is a short, 30-minute kayak ride away from Little Armier – ensuring you get your cardio fix AND get to swim in one of Malta's most hidden gems.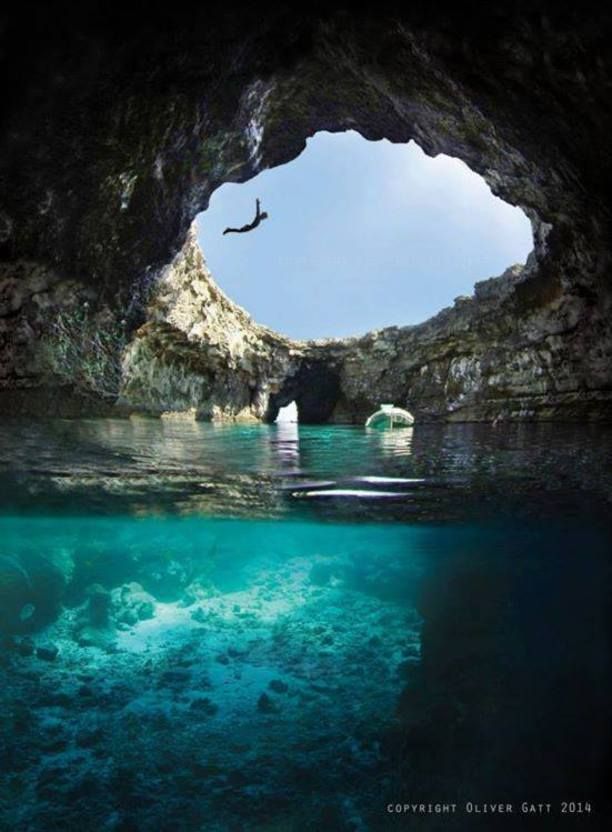 Photo credit: Oliver Gatt
Mġiebaħ 
If you're looking for a nice sandy beach to hang out with your four-legged friend, Mġiebaħ is definitely one of the beaches you should visit. Drive up to Selmun palace, take a left and follow the winding road and you're there.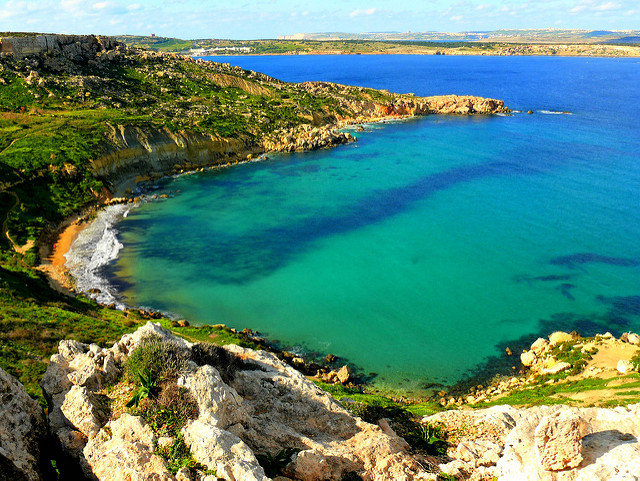 Photo credit: Leslie Vella
Santa Maria & St. Nicholas – Comino
Comino is synonymous with the Blue Lagoon, but there are other, less crowded beaches on the island too! A short walk along Comino's main road will take you to either Santa Maria bay or the bay of St. Nicholas – both gorgeous. Both worth visiting.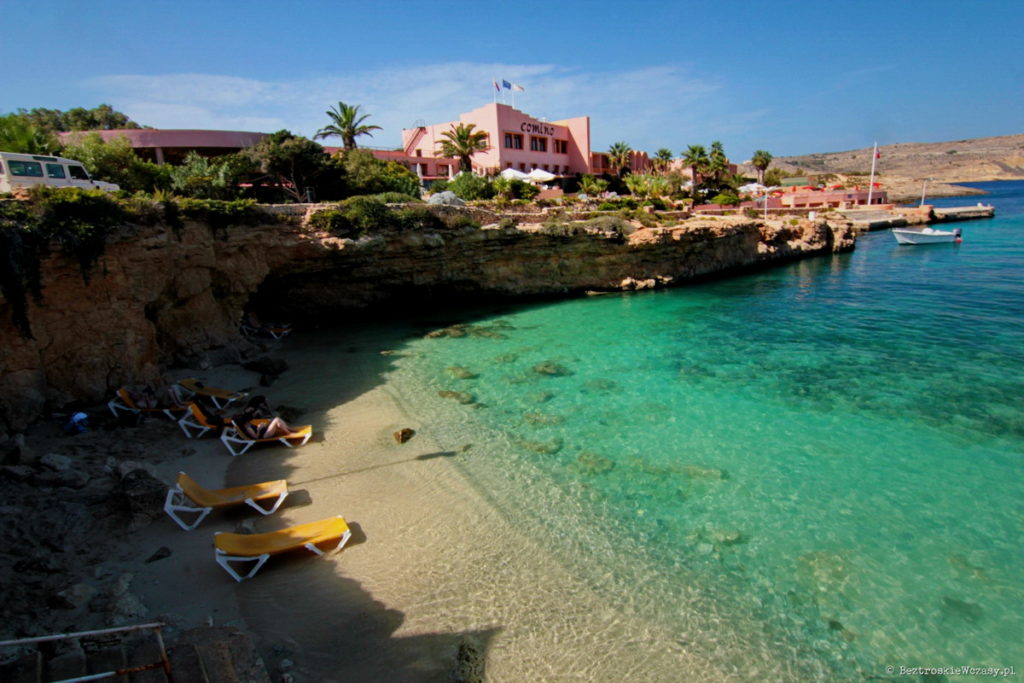 St. Nicholas' Bay – Photo credit: www.expats.com.mt
Qarraba Bay, Mġarr
Have you ever taken a walk through the clay slopes near Għajn Tuffieħa? Once you reach the plateau, you'll notice another sandy beach paralleling the more accessible Għajn Tuffieħa, that looks impossible to get to – but it isn't! It's the lesser visited Qarraba Bay – which can be reached either by hiking down through the wilderness behind the plateau, by climbing down the clay slopes – or by visiting with your boat.
However you choose to visit this idyllic beach, be prepared for an afternoon of peace and quiet since very few people try to get there!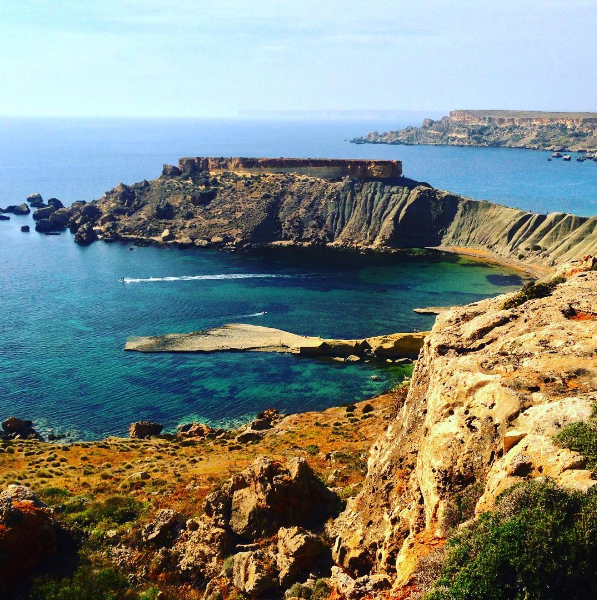 Photo credit: David Debono