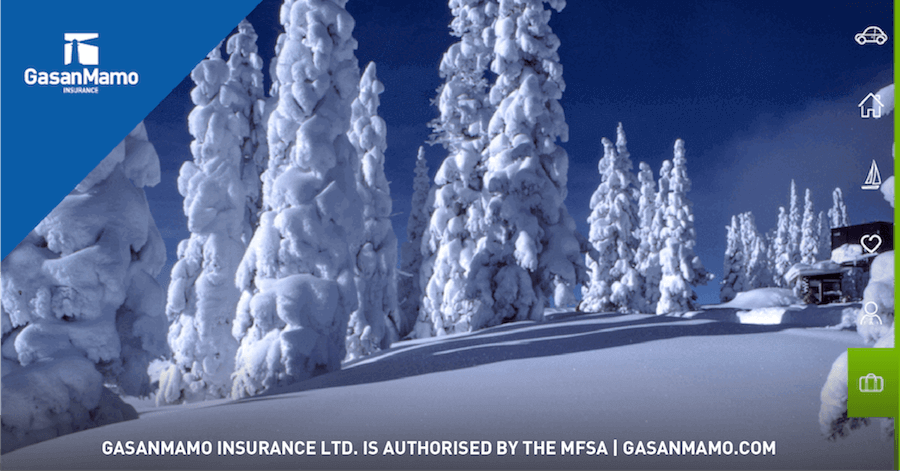 Christmas is a time for families, fun and festivities; a chance to let your hair down, eat, drink and make merry.
This year, why not make a change by jetting off to experience Christmas in a totally new way!
Whether you are shopping in a Spanish village or enjoying the lights of a Maltese Christmas festival, make this a Christmas to remember!
Here are the top ten places to spend Christmas, and make memories you will never forget!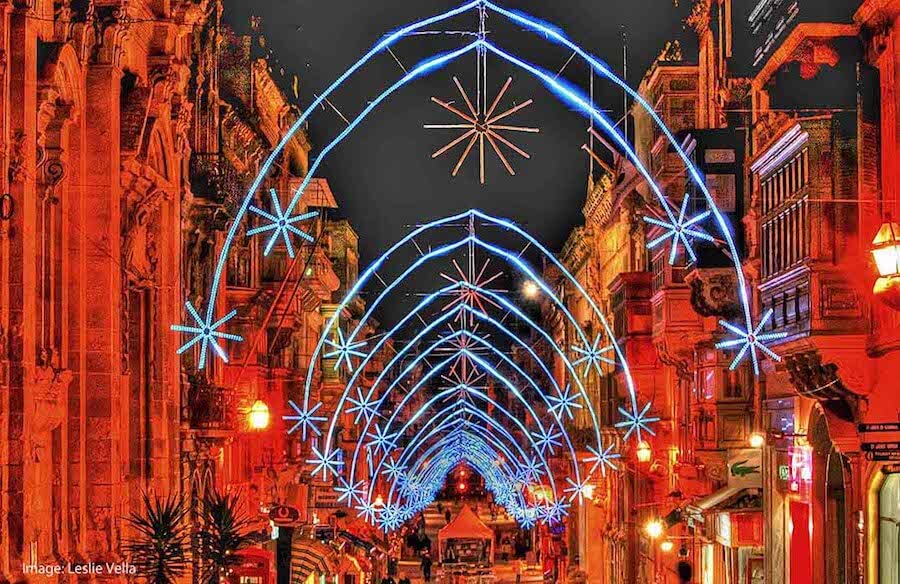 1. Prague, Czech Republic
Prague is stunning in every season, and Christmas is no different.
The main draw is the unmissable Christmas markets, found in the Old Town and in Wenceslas squares.
With a wealth of tasty treats, unique gifts, holiday-themed attractions and must try delicacies, all washed down with a hearty helping of mulled wine, there are definitely worse places to spend an amazing Christmas!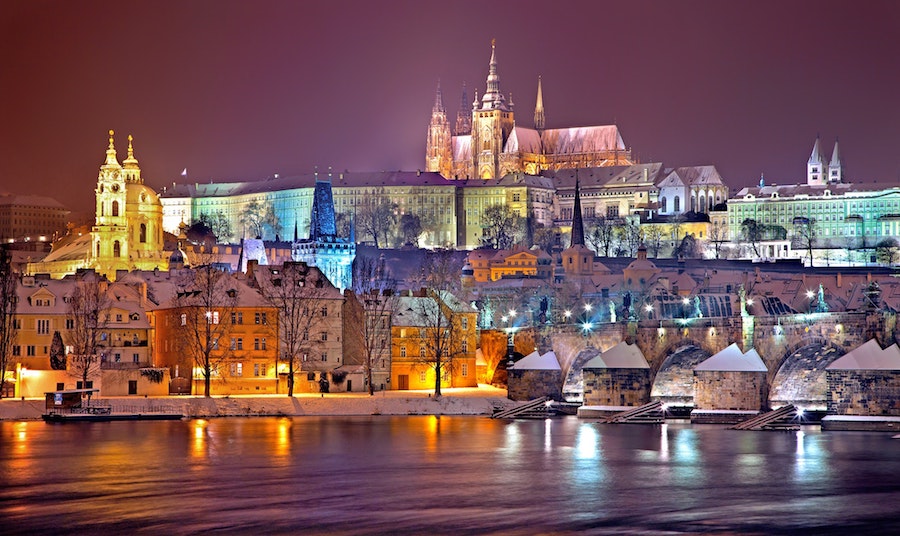 2. London
If you are looking for a Christmas celebration which is all about light, colour, food and fun, then London should be your number one choice!
The streets come alive with Christmas lights and stunning displays, and you can enjoy this whilst ice-skating or at any of the Christmas markets around, giving you a chance to soak in all that is exciting about the festive season.

3. New York City, USA
New York City has certainly earned its place as a magical city for Christmas.
Feel like a walking cliché as you take part in the ice skating beneath the giant Rockefeller tree, take a romantic horse and carriage ride through Central Park – you may even get some snow! – and experience the magic of Christmas in the city which never sleeps.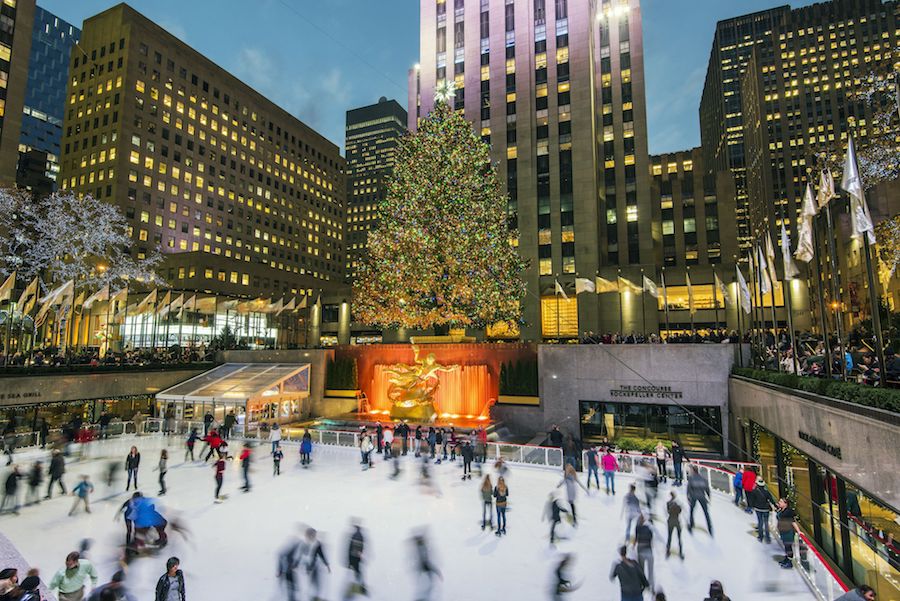 4. Rome, Italy
If you are looking for a chance to embrace the true meaning of Christmas, where better than the home of Catholicism?
Spending the season in Rome provides you with an opportunity to attend Christmas Eve midnight mass in the magnificent St Peter's Basilica, or even at the nearby Pantheon, or taking the time to soak up the atmosphere in this ancient city, and experience a very special Christmas indeed.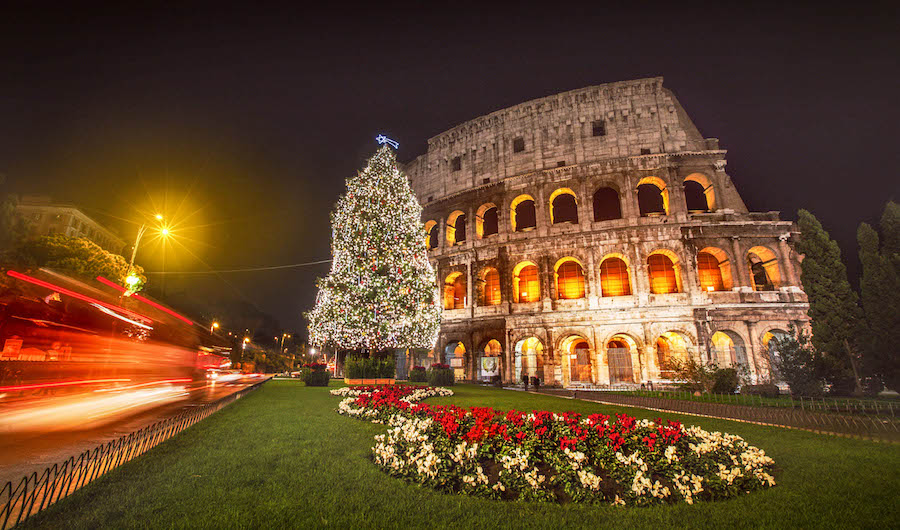 5. Cologne, Germany
Be a part of a world-famous experience by visiting the famous German Christmas markets.
Take a step back in time with traditional festive charm, and brace yourself for the overwhelming avalanche of sounds, smells, taste and sights which surround you at every turn.
Whatever you are searching for, you are guaranteed to find it in the wealth of stalls: Cologne takes Christmas incredibly seriously!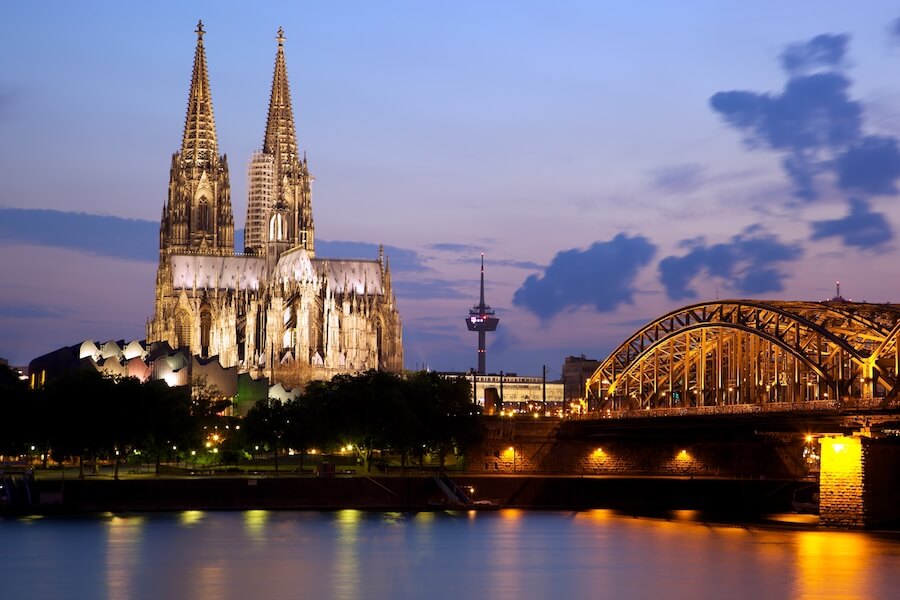 6. Lapland, Finland
For kids of all ages – including the young at heart! – where better to get into the Christmas spirit than the home of Santa himself?
Lapland is a unique and incredible trip which will give you a festive experience which no-one will ever forget! Head to the Arctic Circle, and remember to make sure you're on the Nice list!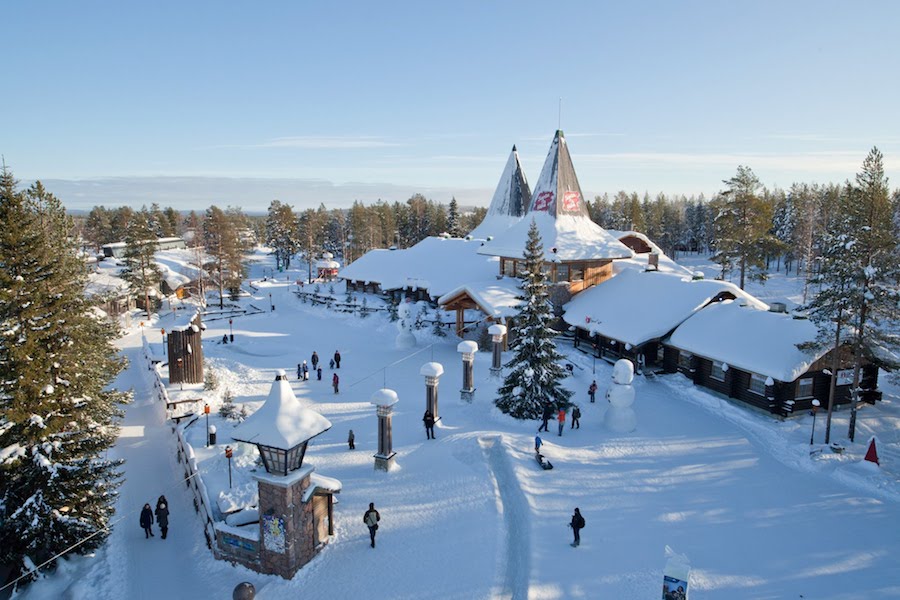 7. Dublin, Ireland
Maybe not an automatic association, but Dublin is a city which knows how to celebrate!
Watch this beautiful city be transformed into something enchanting after dark, when the lights twinkle on the River Liffey, stallholders bring Christmas to life with an assault of delicious foods, i.e. rinks pop up in the most unlikely places, and carol singers on every corner, particularly at St. Patrick's Cathedral, mean that the spirit is all around you.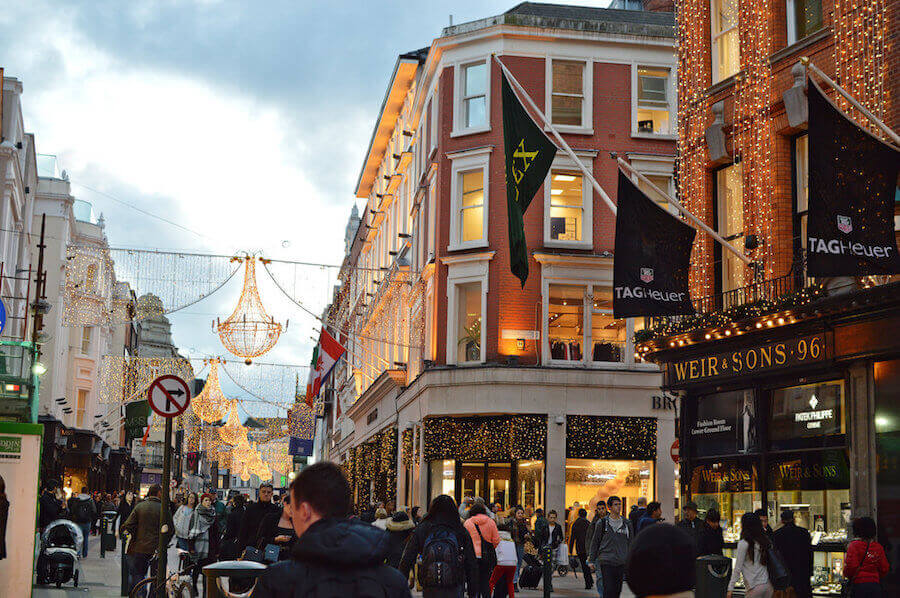 8. Copenhagen, Scandinavia
With a reputation as one of the happiest cities in the world, Copenhagen is a perfect winter wonderland.
Experience the wonders of the lights in the Tivoli Gardens, offset with hundreds of stunning Christmas trees, and lose yourself in a Yuletide paradise during the most wonderful time of year!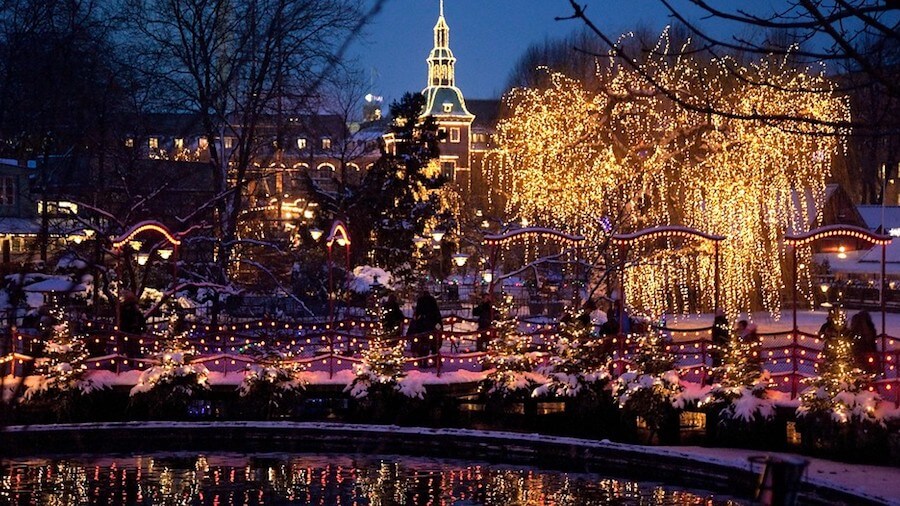 9. Hong Kong, China
For a unique festive experience, head to East Asia for an infusion of Christmas cheer.
The Harbour is by far the best place to witness the stunning symphony of lights which countdown to the big day, whilst music literally envelops you from speakers in every possible location!
Marvel at the shops turned into presents covered in wrapping paper, help yourself to an unusual Christmas delicacy, and throw yourself head first into a maze of celebration!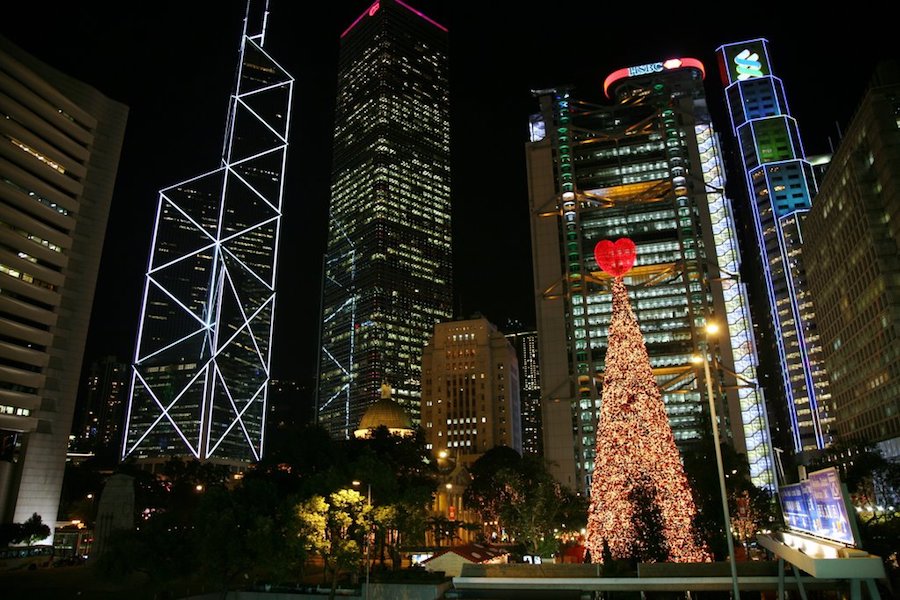 10. Reykjavik, Iceland
Want to feel like you are truly in a winter wonderland?
This gem of Iceland has the solution! See the Northern Lights as you wander through the decorated streets, sipping mulled wine and enjoying roasted chestnuts whilst admiring the stunning displays of lights.
Surrounded by history, folklore and tradition, Reykjavik is the ideal place to be transported to a world of Christmas.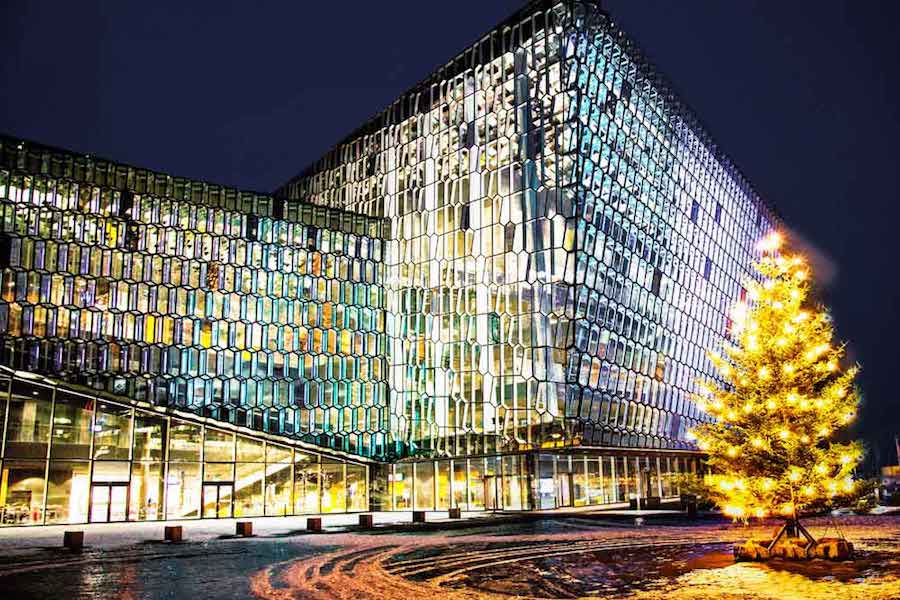 Wherever you head on your Christmas adventure, it is worth making sure you have nothing to worry about.
Before enjoying yourself, check out your travel insurance, from a provider such as GasanMamo, and allow yourself to sit back, relax and enjoy the season!