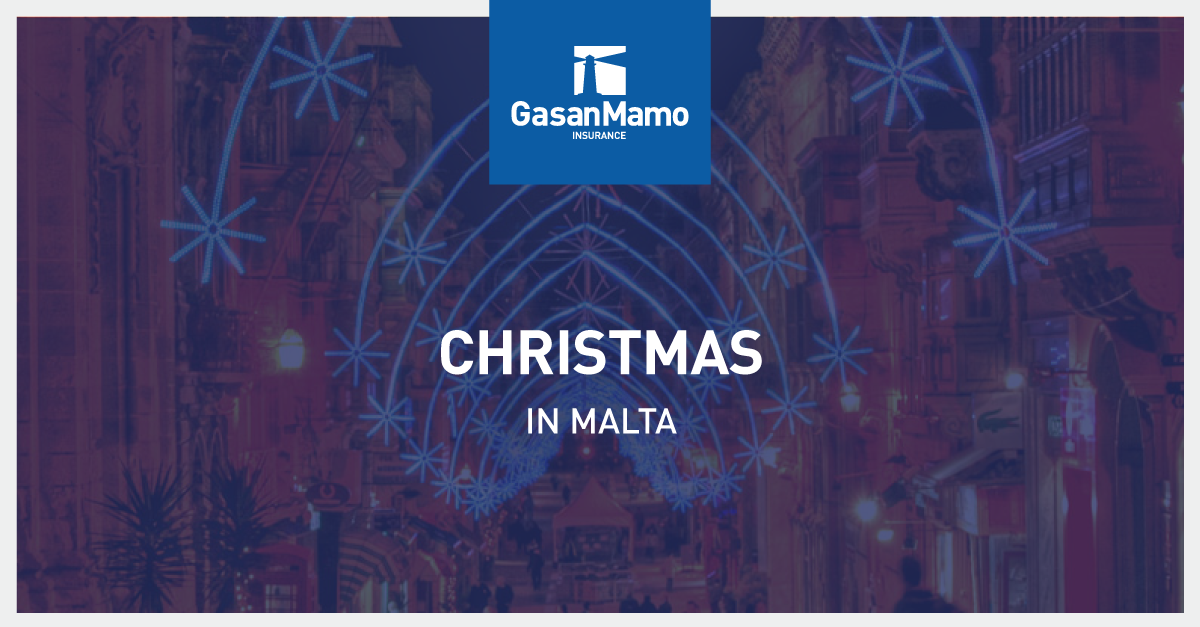 With Christmas only a few days away, and preparations well and truly underway here at GasanMamo we've decided to take a look at Christmas in Malta. From religious ceremonies to traditional Christmas food, we break down what makes Christmas in Malta a truly unique experience.
The Food
As any Maltese people will tell you Maltese love our food, if you want to bring a group of people together there's only one way to do it: FOOD. The Christmas period is no different; throughout the month of December expect restaurants to be packed with groups of friends and colleagues celebrating the festivities with a lavish meal.
Traditionally Maltese housewives would save the largest rooster for Christmas lunch, which would be cooked at the local bakery. Through the years Maltese Christmas lunches have been influenced by British traditions, making it very common to see Christmas crackers and plum pudding on the table.
One tradition we haven't lost however is the delicious honey rings or qagħaq tal-għasel, which are enjoyed by many during the Christmas festivities. With all this food it might be hard for many not to overindulge, but beware as overindulging now can leave you needing health insurance later.
Christmas Eve Procession
Christmas is still very much a religious celebration in Malta, with many church-goers attending the much-awaited midnight mass. Before the midnight mass, many towns and villages have a Christmas Eve procession with a life-size baby Jesus.
The procession is accompanied by children dressed up in costumes and carolers singing traditional Christmas carols that truly bring the procession to life. The procession is followed by the midnight mass, the highlight of which is the "priedka tal-millied", which dates back to 1888. The "priedka tal-millied" involves a boy or a girl who has been chosen to replace the priest and deliver the sermon telling the story of the birth of Jesus.
If you're going to take part in these activities remember that Maltese winters tend to get cold at night, so make sure you're all wrapped up to keep you from needing health insurance during the festive season.
Christmas Cribs
Another religious tie to Christmas in Malta is the traditional Maltese crib or presepju. The traditional Christmas Cribs are made with small figurines representing characters and scenes from the nativity story. Many Maltese display their crib in their private homes, and some even open up their homes to share their crib with visitors.
Viewing cribs is another traditional Christmas activity with many small chapels having a crib display, some of which are elaborate and brought to life with mechanics. Cribs are so integral to Maltese Christmas traditions that in Għajnsielem, Gozo a live nativity experience, known as il-presepju ħajj, is set up every year with over 150 actors.
GasanMamo would like to wish you all a Happy Christmas! Remember GasanMamo is here for all your health insurance needs this festive season.