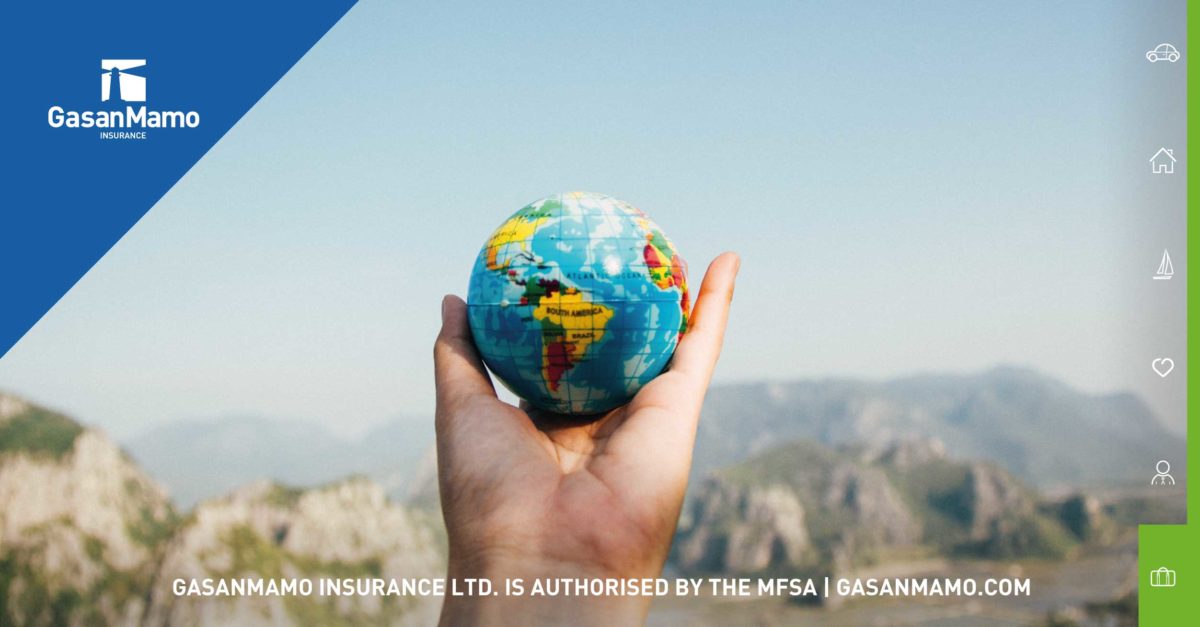 Fresh air, open roads and incredible views: hiking can be one of the best ways to see the world.
Whether you are travelling with friends or alone, seeking the full experience in a total walking or trekking holiday or merely looking to learn more about some of the best treks and trails, read on to discover some of the best countries for hiking!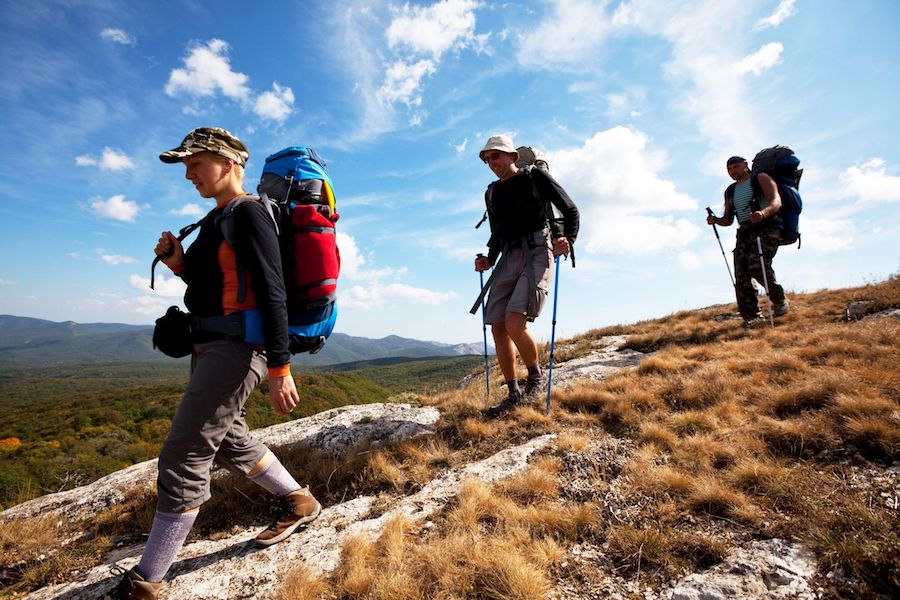 Image from rozendal.co.za
USA
The USA is an enormous country, with a wide range of environments and landscapes.
Within this single area is a diverse array of trails, allowing you to encounter wilderness and scenery which will take your breath away; hike through resets and glaciers, rainforests and mountains, beaches and canyons.
America also has the benefit of a range of beautiful national parks, complete with excellent facilities and experienced guides.
Challenge yourself with the famous long-distance trails – the Pacific Coast, Appalachian, and Continental Divide – or start small with one of the many networks of trails located throughout this vast county.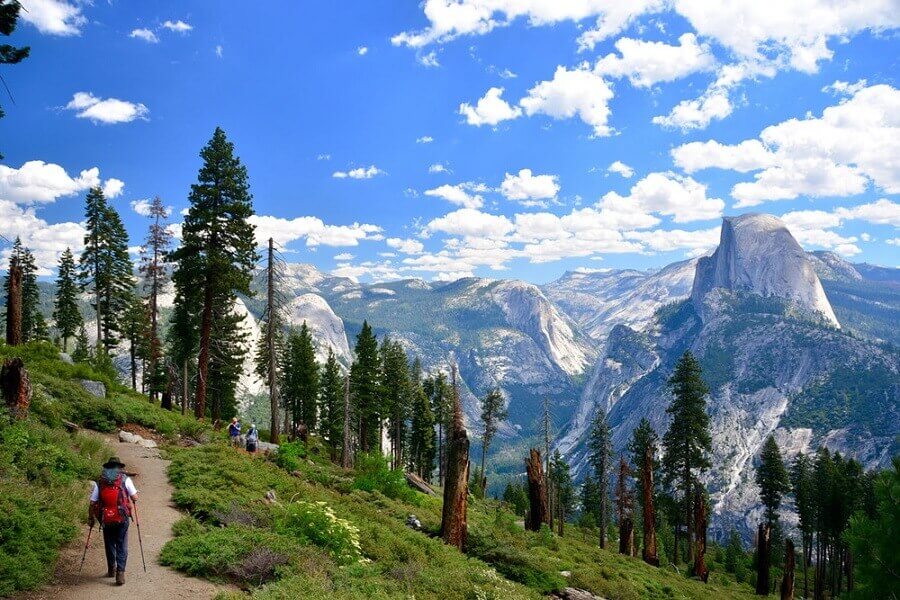 Image from thehabitualhiker.com
Norway
If you are after an immersive wilderness experience, Norway is the perfect setting and one of our best countries for hiking.
Its low population density – only Russia and Iceland are lower – means that you don't need to go far to achieve the isolated, back-to-nature feeling.
The DNT, or Norwegian Trekking Association – runs and maintains a wealth of hiking trails, which come with campsites and refuges along the way.
This well-oiled infrastructure means that hiking in Norway is accessible and achievable even for less experienced walkers and trust us, the stunning scenery is not to be missed.
Gigantic glaciers, snow-kissed mountains, or the remote beauty of Svalbard: wherever you head in this beautiful country, you will find yourself immersed in incredible scenery.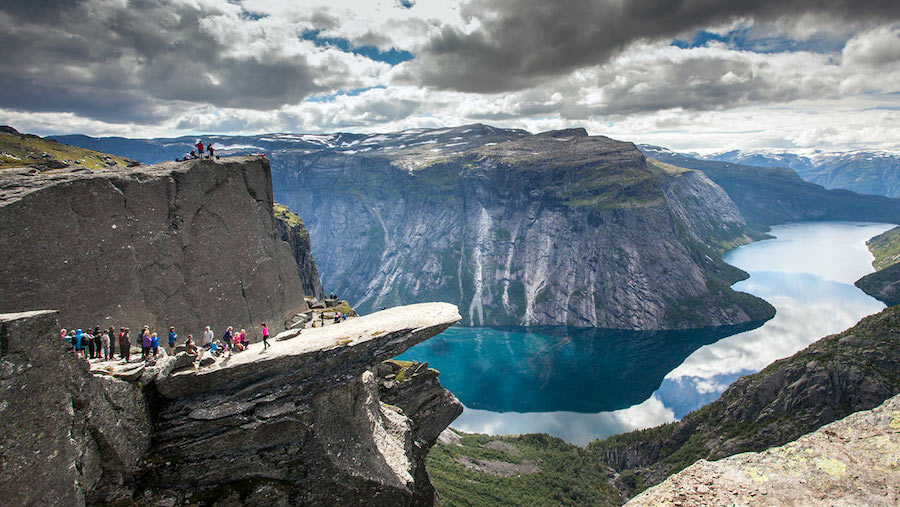 Image from visitnorway.com
New Zealand
New Zealand is renowned for being an outdoors-lovers paradise, and it is not hard to see why.
With over 500 hiking trails on the South Island, the area also has a reputation for hiking royalty…
The majestic Southern Alps divide the island, famous for being the mountain range on which Sir Edmund Hilary perfected his mountaineering skills prior to his conquest of Everest.
The mountains also provided a diverse climate, ranging from wide, fertile plains on the East coast, to temperate, lush rainforest on the West.
Volcanic activity, ancient forests and an array of topography are also on offer, making this a perfect place to experience a range of landscapes and types of trek: a haven for curious adventurers!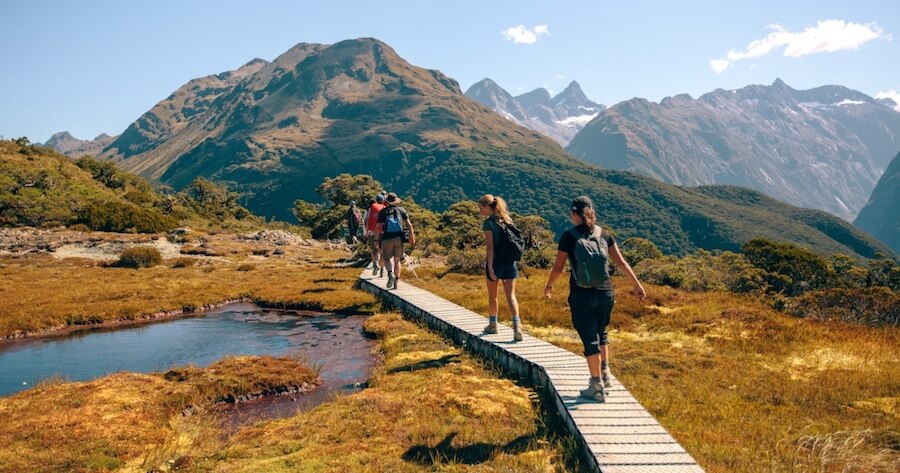 Image from hikingnewzealand.com
Nepal
Nepal is an obvious choice for hiking, as home to the mighty Himalayan mountains, the range of hill trails, and the Terai plains: there is something to suit every interest.
Walk in the shadows of giants, and brave the frozen regions of the base of the mountains, the fields of ice or the dizzying mountain passes.
Experience the lush, rolling region of the Ghorepani Poon; perfect for hill trekking, and offering a diverse mix of small villages and stunning rhododendron forests.
Another option is the Upper Mustang Trek.
Closed to all foreigners until 1992, it now follows an ancient salt trading route between Tibet and India, and offers a fascinating insight into all three regions of Nepal: the formidable mountains, vast plains, and lush hill treks.
This country truly is a choice for someone looking for new experiences at every turn.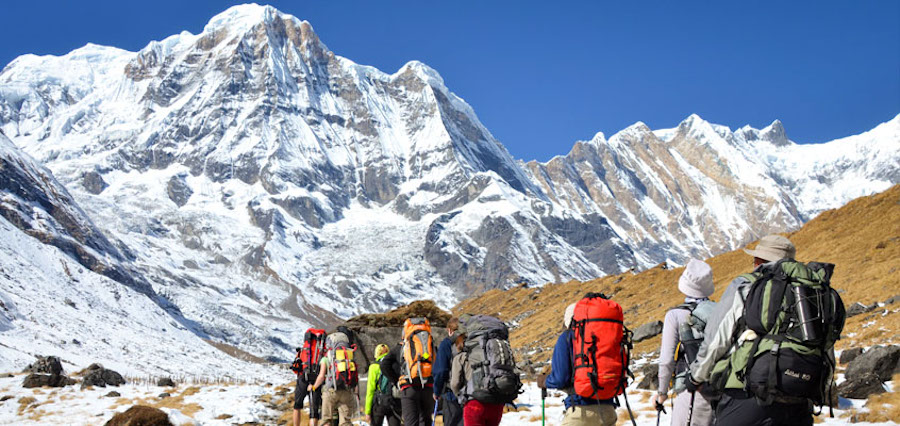 Image from nepalfctrekking.com
Chile
In 2013, National Geographic voted the Torres del Paine National Park as the fifth most beautiful place in the world, which is part of the reason why it's one of our best countries for hiking.
With crystal clear lakes, enormous, white glaciers and the Las Torres towers, hiking and trekking in Chile offers an array of stunning scenery and opportunities.
It boasts the second highest of the seven summits, and the highest mountain outside Asia and the Himalayas: Aconcagua.
Often referred to as the 'highest trekking peak in the world,' Aconcagua is unique in that it is accessible to both experienced and casual climbers and walkers, offering an unusual and exciting challenge.
As well as mountains, Chile also offers a range of national parks to explore, with the opportunity to try everything from rainforests to vast, dry canyons: for hikers of all shapes, abilities and preferences, there is something to take your fancy in Chile.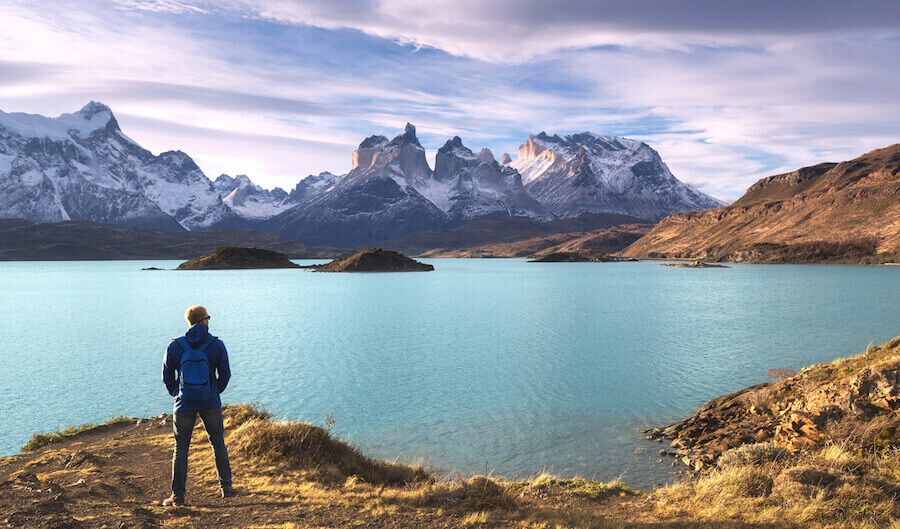 Image from blacktomato.com
South Africa
Africa is fairly new to the hiking scene, with very little of the carefully maintained networks and infrastructure of our other selections.
That does not mean, however, that you should leave it off your list.
There are a wealth of experienced guides and experts to traverse you through the wild terrain, allowing you the opportunity to experience some of the most dramatic and stunning scenery on Earth.
The Kruger National Park offers an experience unlike any other, and the Rim of Africa offers a trek across the Cape Mountains, and ancient pathways to access the most hidden and remote areas; truly an experience you will never forget.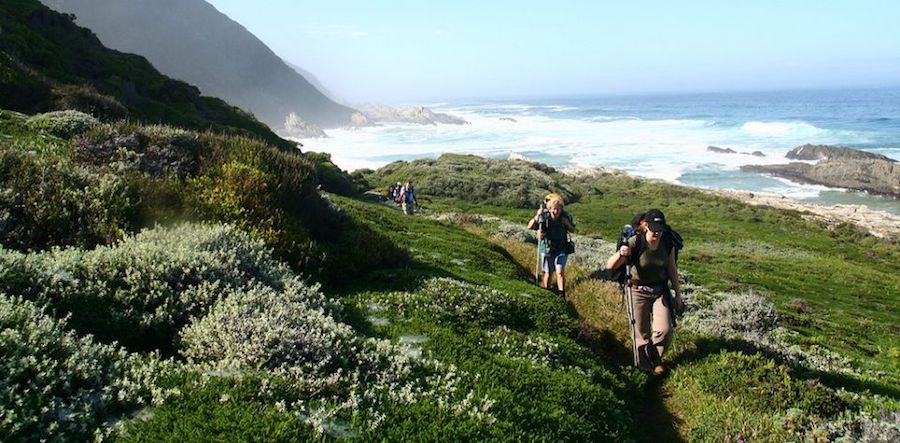 Image from living-lifestyle.co.za
So there you have our 6 best countries for hiking!
If you decide to take the plunge, keep in mind the hiking/trekking equipment you may need and don't forget to buy travel insurance as a precaution.
And if you're unsure about what to do if a situation arises, have a look at our How to beat your Travel Problems blog post.
Happy adventuring!