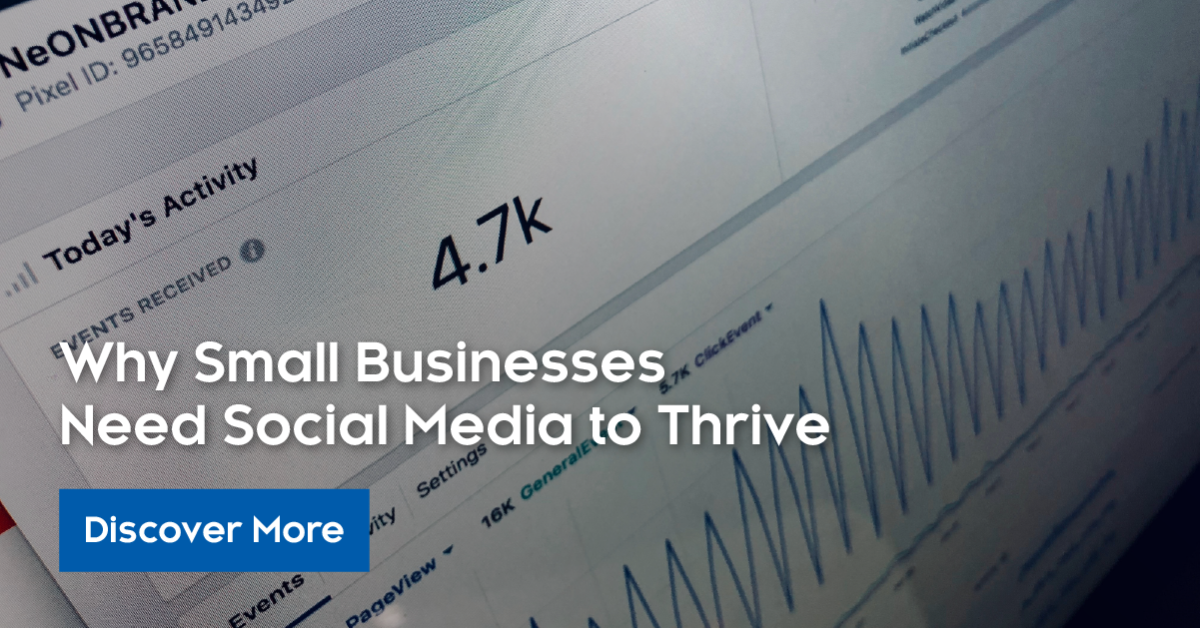 Starting a new business is never easy. When your goal is to get people hooked on your brand, finding the right medium to get your message across is key. Whether you've just opened a bustling coffee shop or are trying to promote yourself as an accomplished life coach everyone needs, making use of social media will give life to your business in countless ways. Here's how.

Communication

Everything we create or do can be boiled down to one very primal instinct; the need to communicate. Drawing different people to your business demands more than just any communication. Rather, it entails the right communication. Any businessperson can make use of the various social media platforms available to address clients. Whether by ad posts, photography or videography, circulating your brand among a large number of people can easily be achieved with social media.

Moreover, digital platforms are the new strong link between business-client connections. Indeed, clients can easily contact service providers and customer care representatives more quickly now than before thanks to social media. This not only saves time but also gives businesses the opportunity to ensure customer satisfaction through this speedy method of communication.

Partnerships

With an efficient communication system comes the ability to create secure business relations – or partnerships. These are incredibly effective for small businesses as they can help in broadening their target market as well as exposing themselves to new perspectives, areas of expertise and business opportunities. Partnerships also establish trust from others' networks and customer base. Indeed, establishing relationships with important influencers only enriches your brand with added value and opportunities.

Shoutouts, reposts, and backlinks are just a few ways of increased branding through partnerships across different social media platforms.
Increasing Website Traffic

Small businesses centred around e-commerce, event planning, speciality products with unique characteristics and service-providing among others rely heavily on a website to manage their brand and attract clients. For this reason, increasing website traffic is crucial.

A company's social media account may prove to be a strengthening bridge between its own established website and potential customers. Given that social media is intended to reach diverse audiences in a personal and entertaining way, it stands to reason that making use of the abundant tools of online platforms can quickly direct people to your brand website when done correctly.

Customer Feedback

In business, customer satisfaction is key. Regardless of what industry your company belongs to, your focus should always be on the customer. In addition, ensuring that your target clientele is fully content with your service or product gives rise to a number of benefits. This not only supports the growth of your business but also guarantees a future referral to your services should you manage to create a sense of loyalty with the customer.

In fact, one way of building customer loyalty is to make it easy for them to approach you with any difficulties, suggestions or general queries. While ensuring customer satisfaction is generally associated with traditional mediums, this indeed can easily be carried out on social media.

Recruitment

Taking to social media to spread any type of message related to your business is always great in getting audiences to hear about your company – even if you're looking to create a recruitment call on social media. Many companies rely on online platforms to find the right candidates for a job, and for many reasons. First of all, promoting a job post on LinkedIn or Facebook will increase the number of people who come across your recruitment call. The more applications you receive, the higher are your chances of finding the perfect match for your selected role.
Keeping An Eye On Competitors

Social media platforms allow you to keep track of the vast variety of marketing tactics and booming content creation that's out there. This will not only help you in getting inspired when working on your own brand, but also in keeping you aware of the direct techniques adopted by your competitors.

Continuously educating yourself about current business approaches will enrichen your own brand and help you grow as a leading entrepreneur. One way you can do so is to learn from your competition and avoid repeating any possible obvious mistakes.

Insure Your Business

Business is all about taking risks. Try your chances by taking your company to the next level and doing things that challenge you. However, make sure to take the right risks without forgetting to safeguard the future of your company.

Insure your business today to have a well-rounded business experience you can only benefit from. For more information, have a look at our business insurance to find out how we can help you.

GasanMamo Insurance Ltd. is authorised under the Insurance Business Act and regulated by the MFSA