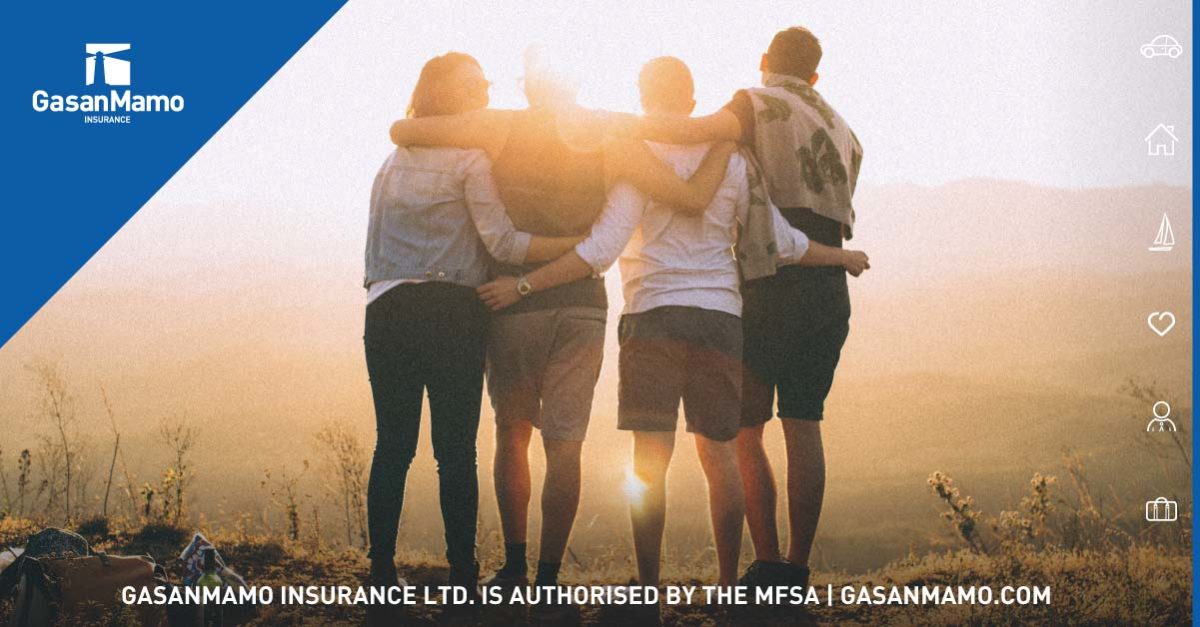 Winter can be a cheerful season due to Christmas festivities but frustrating due to weather unpredictability in the country.
However, renowned for the hectic lifestyle, Malta won't leave you disappointed during the winter, cheerful or not.
In this article, we will give you some ideas to enjoy your free time, working days or weekends whether it's bad weather or not in Malta during winter.
Figure 1: Tigne Point
1. Shopping Malls
Poor wallet. Malta has a number of shopping malls across the countries. Big ones too. From malls such as Tigne Point which provide shops with brands like Gant and Guess to Regency House which provide shops with several good old-fashioned antiques, to both tourists and local people in Malta during winter.
Tigne Point
Tigne Point can be found covered by beautiful views in Tas- Sliema. The largest retail mall in the country opens from Monday to Sunday from 10 AM to 7.30PM.
The mall has vast shops offering a different type of products ranging from beauty products to electronics and fashion wear for every type of budget.
Sliema can be a bit frustrating to find parking, but, Tigne got you covered with an available parking. Also, Tigne Point offers different types of promotions throughout the year, especially at Christmas.
Bay Street
Bay Street shopping mall can be found in the heart of the party hectic Paceville. The mall is open from 10 AM to 10 PM 7 days a week, which makes it a convenient place to shop in Malta during the Winter.
Just like Tigne, it offers a great range of shops of different products, that's not all though, Bay Street is also renowned for its restaurants. What's better than a dinner after a tiring day of shopping?
Bay Street also has a bowling center and a cinema near the mall which makes it one of the main attractions for both tourists and local people of the country.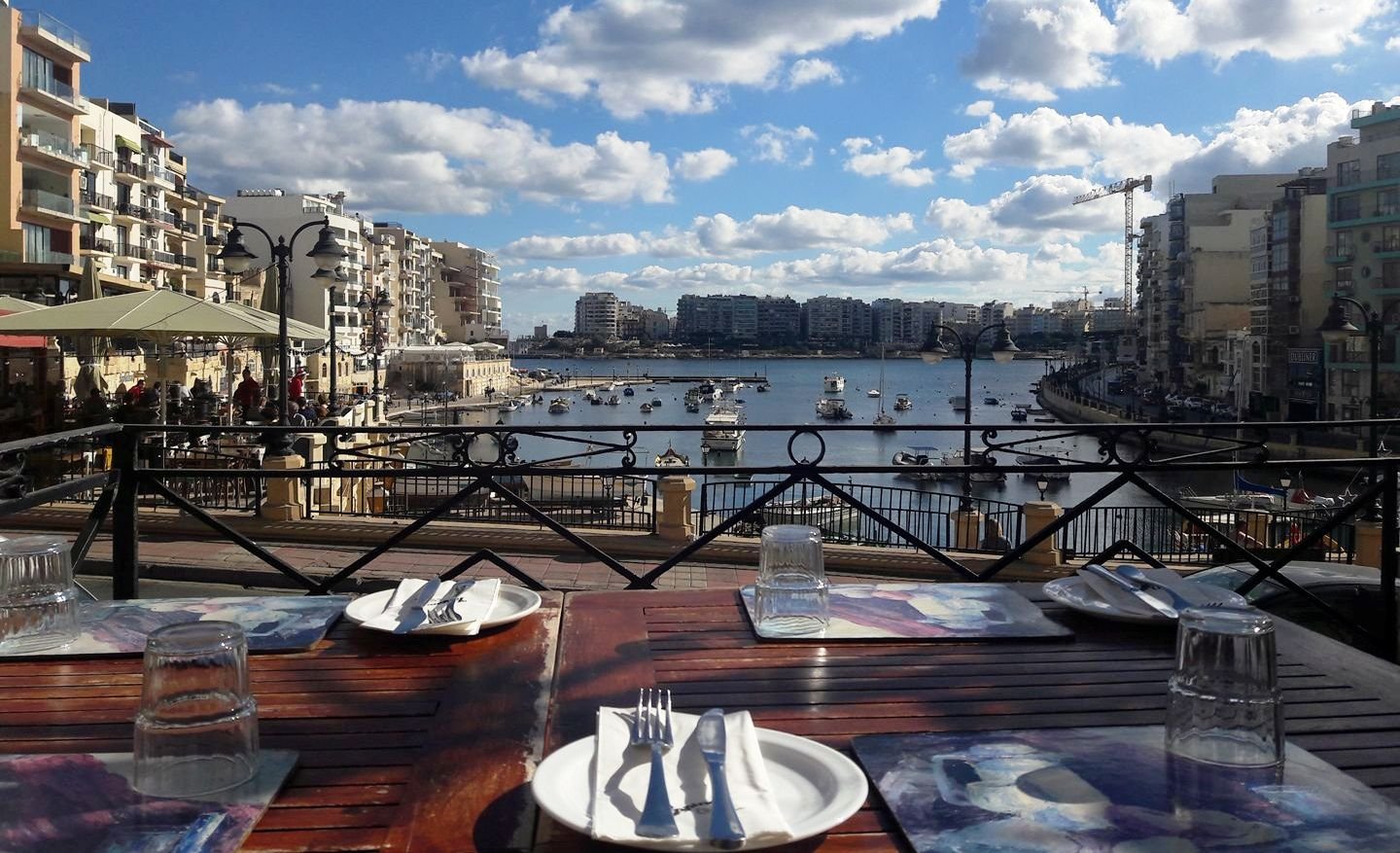 Figure 2: Peppino Restaurant
2. Brasseries
Raining in Malta during winter can ruin a planned day out in the park with your friends, family or partner. Good news is, Malta has several bars, cafeterias or restaurants around the country which you can spend an hour or more to chat or watch sports!
Peppino's Restaurant
Peppino's can be found in the amazing Spinola Bay and has vast experience in serving the best French and Italian recipes from around the 19th century.
This restaurant has a casual style which makes the perfect restaurant to have lunch or dinner with your mates, family or partner in Malta during winter.
The Beer Cave
Beer Cave is the place to be for people who love that bit of a beer during the day with a nice setup! With its location being in Valletta, Beer Cave is reachable from any parts of the country.
The Beer Cave also offers food and a schedule of live events during the week which is definitely worthy of your time!
Pulcinella Cafeteria
Pulcinella can be found in the famous high street of Hamrun, pretty much in the center of the country.
Pulcinella also offers a menu of delicious and mouthwatering Italian pizzas. Let us paint you a picture in your mind – friends, beer, pizza, and a nice environment. What's better than that
3. Cinemas
Some people associate winter with movies and popcorn and who can really blame them? In Malta, you can find a cinema in every area of the country, from the northern Bugibba to southern Fgura. So if you are in Malta during winter, have a look into the schedules and treat yourself with a top box office movie.
Eden Cinemas
Eden Cinemas can be found near the Bay Street shopping mall and the Eden Bowling Centre. Eden Cinemas boasts of a platinum movie schedule with great family packs for popcorn and nachos.
With the prices ranging from 4.80e to a senior citizen to 7,90e for an adult, Eden has got you settled for a movie in a cozy cinema.
Embassy Cinema
Embassy Cinemas is in the heart of the capital city of Malta, Valletta. In the same complex of the cinema, you can find various shops and cafeterias to spend time before the movie or after it.
Ticket prices may depend on the movie you watch but generally are around 6.50e for an adult and 4e for a child.
4. Museums
An option for the history and art enthusiasts, it can be hard to watch the renowned temples like Hagar Qim and Gnejna in Malta during the winter because of weather. Malta boasts of a number of magnificent and historic museums with some breathtaking pieces of art.
National Museum of Archeology
The national museum of Archeology is in the center of Valletta and it's the place where you can find the popular "Sleeping Lady" or "Venus of Malta".
Figure 4: Venere di Malta, National Museum of Archeology
This museum also has other artifacts which date back to prehistoric and beginning of Malta as we know it. The building has a baroque style.
Cathedral Museum
The Cathedral museum is on the island of Gozo and contains more than 200 items which are on display to make you wonder for eternity. From paintings to archives.
Being constructed in the early 17th Century, the museum is built with a baroque structure and represents the tradition of Gozo.
Final Words
The little island in the middle of the Mediterranean is more fun that you might have thought. With a hectic lifestyle and energetic people be sure that you can never be bored in this country.
That's our suggestions for things to do in Malta during Winter!
We hope you like our article, and we look forward to your suggestions below. If you are looking to come to Malta, then look at our insurance packages and if you are more adventurous and looking forward to work in Malta read our article about the best places to live in Malta.