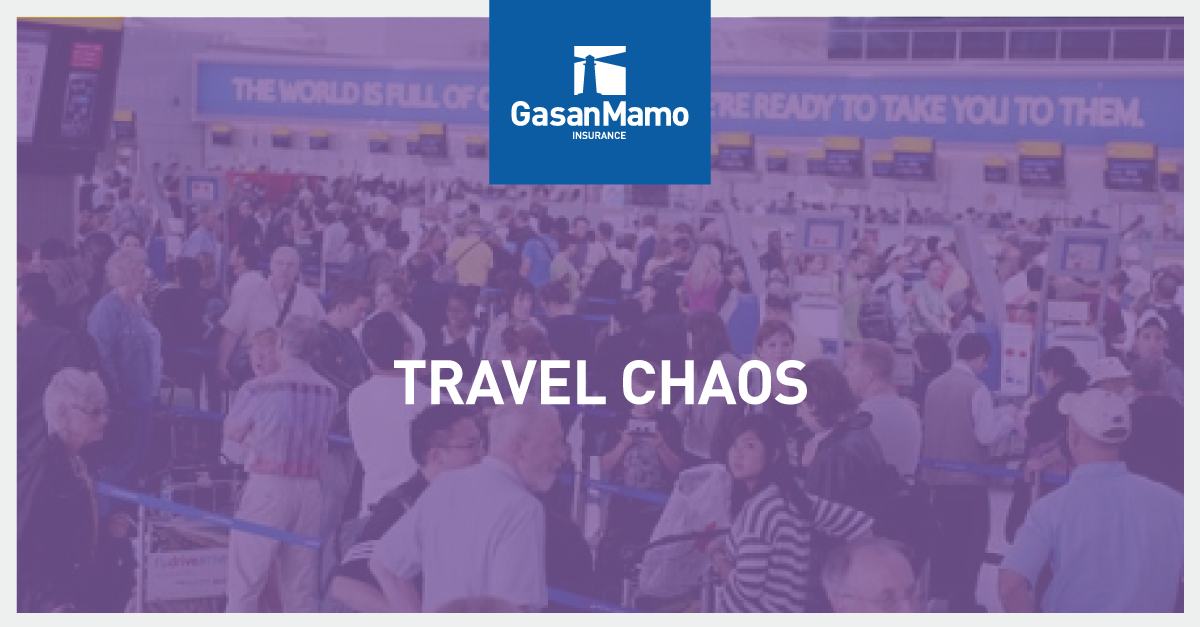 Travel chaos hits major transport hubs from time to time, whether they are rail, road, sea or air-related. Although transportation in the modern world is both highly convenient and efficient, the travel chaos incidents we detail below show how quickly everything can go wrong.
Truck Hits Marsa Footbridge
This is a fix that you would have just had to grin and bear on the day – no travel insurance applicable here! Back in 2010, a crane was being transported on a low loader along Aldo Moro Road in Marsa, one of Malta's main thoroughfares which links north and south and is absolutely crucial to the island's traffic flow.
The footbridge across Aldo Moro Road is at a certain height, which turned out to be too low for truck and crane combined. The inevitable happened, with the crane becoming wedged underneath the bridge.
The damage the bridge sustained meant that the road had to be closed to ensure that it was safe enough for cars to drive underneath it, as well as dislodge the crane from underneath it. The traffic was backed up for a full nine hours.
Flights were left awaiting passengers and no one could really get to anywhere they needed to go that afternoon. Even the likes of Ira Losco had to walk to the airport to catch their planes and O-level students missed their exams entirely. Oddly enough, history repeated itself as a very similar accident happened at the same place in August of that year.
Eyjafjallajökull Eruption
When Eyjafjallajökull, an Icelandic volcano, erupted in April 2010, it caused much of the airspace above Europe to be shut down for a number of days. It spewed out significant quantities of volcanic ash together with lava under glacial ice. This resulted in small glass particles forming part of the ash cloud.
Said particles would have been very dangerous for aeroplane engines, so most of Europe's airspace was shut down for eight full days, however, even further disruptions were caused up to an entire month after the eruption first took place. Travel insurance would have covered people who had coverage if their flight was cancelled, however many others weren't so lucky.
It goes without saying that millions upon millions of Europeans were affected by the volcanic eruption, together with many millions more around the world. It just goes to show that no matter how far we advance as a species technologically, we are still very much at the behest of mother nature.
Calais Migrant Crisis
The migrant crisis which is taking place right now in Europe, as hundreds of thousands flee conflicts and terrorism in their Middle Eastern homelands, has taken us all by surprise, not least operators at key transit points on the European continent.
Channel Tunnel operator Eurotunnel has had a tough time keeping the service running smoothly as of late because of migrants seeking a life in the United Kingdom. While some have tried to stow away in lorries and cars, large groups of migrants have tried to breach security perimeters and sneak into the tunnel any way they could.
French authorities in Calais, which is home to the opening on the mainland Europe side of the Channel Tunnel together with the Eurotunnel have been trying to keep the tunnel secure all summer long. This has caused plenty of delays to freight being transported, as well as to holidaymakers and the like. There are no signs of this travel chaos abating any time soon, so travel insurance wouldn't go amiss travelling on the Channel Tunnel at the moment.
Sao Paulo Traffic Jams
There are many traffic jams that have occurred in the past which are noteworthy for their sheer size and volume, however residents of the city of Sao Paulo in Brazil content with 180-kilometre-long traffic jams every single Friday night.
At the very worst of times, these traffic jams have been known to approach 300 kilometres in length – truly shocking. Commuting can take four or five hours for some people, but as aforementioned, the weekend traffic is the worst.
The problem is exacerbated by cars being perceived as status symbols and proof of belonging to the middle class. This is all well and good in itself, however, in a city of over 20 million people which also has a public transport system leaving a lot to be desired, it's truly a nightmare that's almost unresolvable. Travel insurance won't get you out of this jam!
At GasanMamo, we understand that travel plans can sometimes be disrupted by unexpected events, causing chaos and uncertainty. As we've explored the topic of travel chaos, we want to emphasize the importance of protecting your travel investments.
Embrace the joy of exploration, knowing that you're backed by a reliable travel insurance policy that takes care of the unexpected, allowing you to focus on creating unforgettable memories