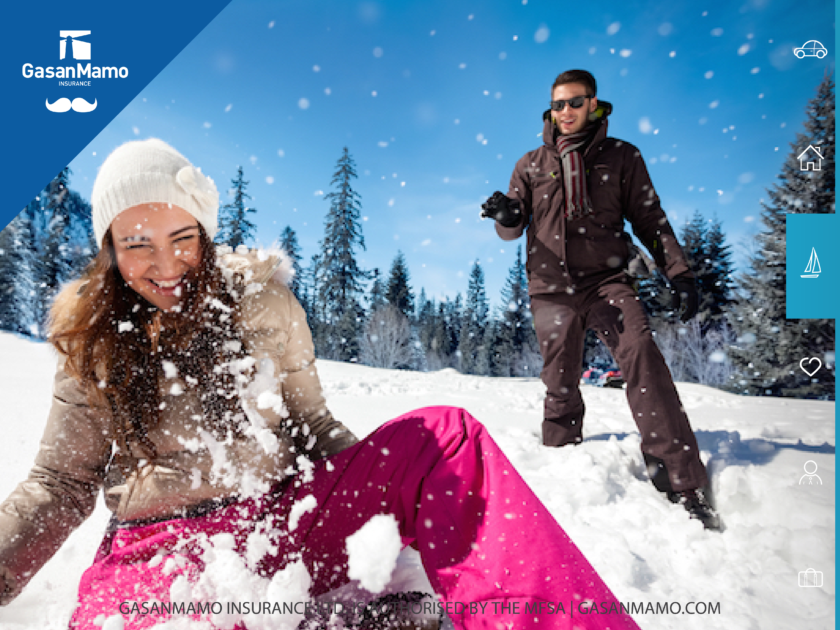 Winter holidays do not have to be about escaping to the Southern Hemisphere for a tropical Christmas. In fact, sometimes it is all about appreciating the season's cosy winter comforts on your December holidays!  There is nothing like experiencing the true wonders of winter travel (snowy vistas, mulled wine, and Christmas markets) anywhere in Europe. So, with that in mind, here are our top 5 recommendations for winter holiday destinations. 
Rovaniemi, Finland
You cannot get much more Christmassy than the home of Santa Claus himself!
This Finnish town is the capital of Lapland, where Father Christmas and his reindeer reside year-round. Rovaniemi lies just south of the Arctic Circle, meaning that the sun never sets here in summer.
Of course, winter is another story, but in place of the midnight sun, endless snowy darkness brings its own spectacular delights. During the 'polar nights' of winter, the sun never rises. Instead, it illuminates the sky from below with a haunting blue light. This light is reflected by the snowy white landscape, turning the whole world a beautiful shade of blue. Winter break is also the best time to catch a glimpse of the northern lights dancing in the midnight sky.
If you spend your Christmas holidays in Rovaniemi, you will be able to pay a visit to Santa Claus, making it a great winter travel destination for families with kids. Despite his busy schedule, he spends most of his time hanging out in the "official" Santa Claus Village. Here you will be able to buy traditional Sami handicrafts, ride on a reindeer pulled sleigh, and visit a range of festive exhibitions.
All in all, Christmas or New Year breaks to Rovaniemi make memories that will last a lifetime.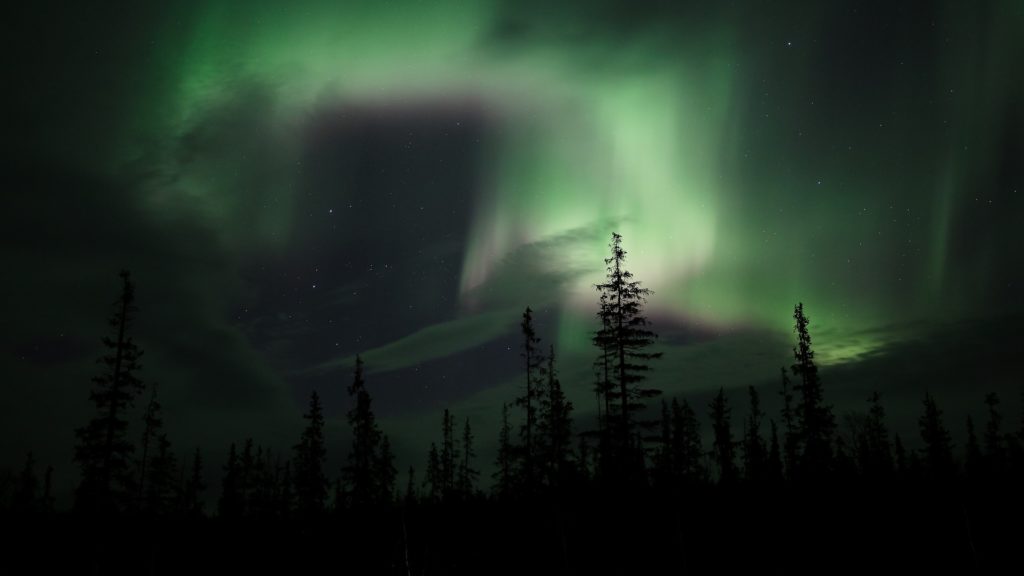 Copenhagen, Denmark
Copenhagen is a delightful city to travel to all year round, but in winter, it possesses a certain unique charm.
It would be hard to find a more fairy-tale-like destination for your December holidays and winter travel than this picturesque Danish capital. There is nothing more comforting than ducking out of the cold wintery night into a cosy, candlelit Copenhagen bar and settling down to a warming mug of glögg.
The Danish even have their own special word to describe this feeling of cosiness. 'Hygge' is often translated as 'cosy', but it means so much more in Copenhagen, where every bar and café seem purposely built to provide cosy winter comforts. Danish food is robust and warming, but Copenhagen is also a trendy young capital with plenty of culinary delights to explore. Noma is the city's most famous restaurant, but Copenhagen is also known for its many coffee houses and smaller independent eateries.
If you are up to venturing into the cold night and onto the cobbled streets of the old town, then the 19th century Tivoli amusement park is a must visit. The park's romantic, slightly kitsch atmosphere is a pleasant addition to any winter vacation, and the Christmas lights look beautiful against a flurry of winter snow.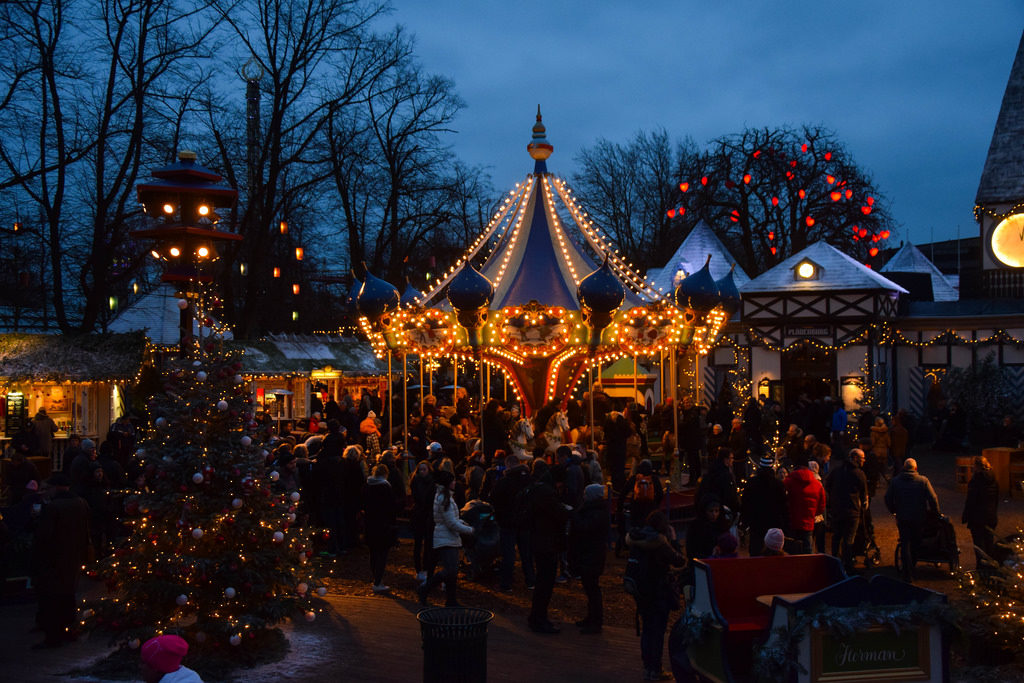 Berlin, Germany
Like Copenhagen, Berlin is a vibrant capital that is a worthy travel destination at any time of year, but it is especially deserving when it comes to winter holiday destinations.
Berlin is a reasonably sized capital city, so you are spoilt for choice in terms of Christmas markets. Wherever you go, food and drink will probably be the central features of your Christmas shopping experience. Aside from the obligatory mulled wine, there are dozens of traditional German Winter treats you should try. Feuerzangenbowle, which is essentially sugar-loaf drenched in rum, is a particular favourite that should not be missed.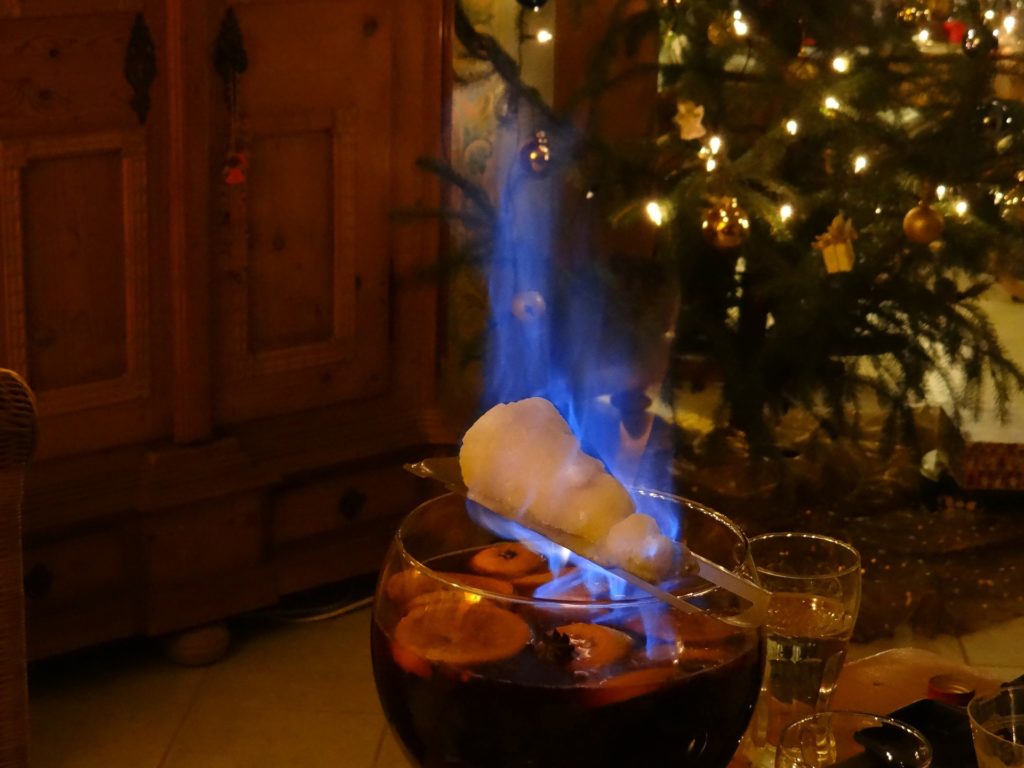 From soaking in the old town charm of Spandau to viewing the enchanting lights of Potsdamer Platz, there are dozens of ways to indulge your festive spirits in Berlin. The fairground at Alexander Platz is a particularly raucous place in the festive months, but for a more contemplative moment, you could join in with a carol service at one of the city's many beautiful churches.
Ice skating is another festive pastime in Berlin, and the city has many beautiful outdoor ice rinks to skate on. The Horst-Dohm Ice Stadium is probably the most famous, but it is worth visiting the smaller, free ice rink in Potsdamer Platz.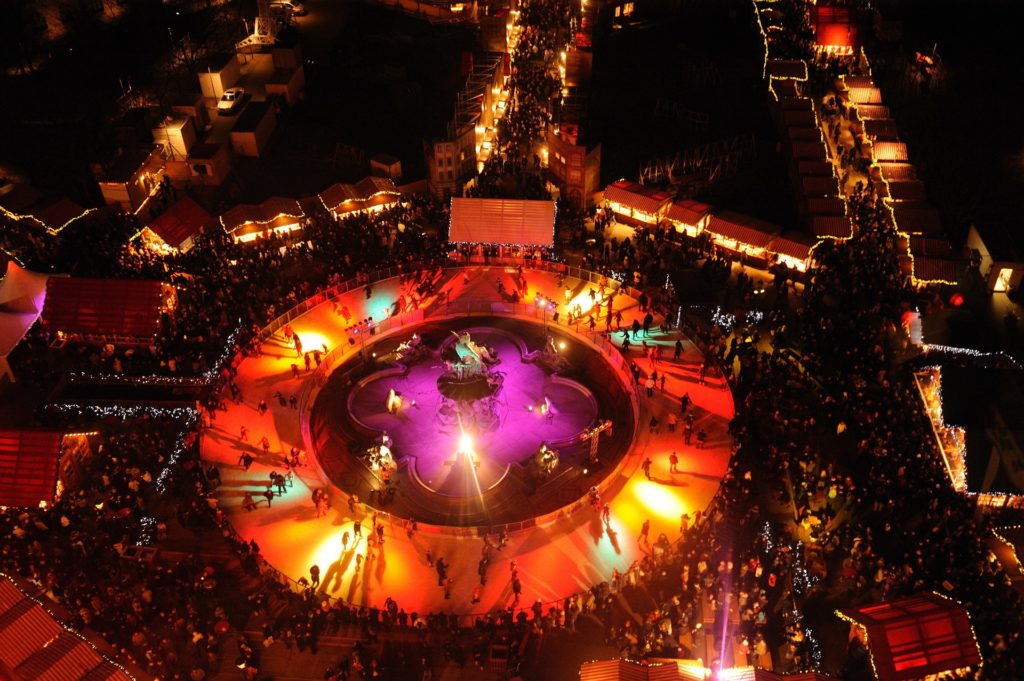 Obergurgl, Austria
It would be strange to write about winter holidays without mentioning that quintessential winter activity – skiing.
Hitting the slopes is a fun way to spend your Christmas or new year holidays, and Obergurgl, 'The Diamond of the Alps', is one of the best places in Europe to do so. At 1,930m, Obergurgl is fairly high up, and snow cover is as reliable as you'll get in Austria. Its slopes are also perfectly suited to beginners and advanced skiers alike.
But the thing that makes Obergurgl a truly great winter travel destination is that it is as famous for its fantastic scenery and laid-back atmosphere as it is for its world-class pistes. There is plenty of relaxing to be done in Obergurgl's cosy mountain cabins, and even if skiing is not your thing, you will not regret making the trek up into the mountains.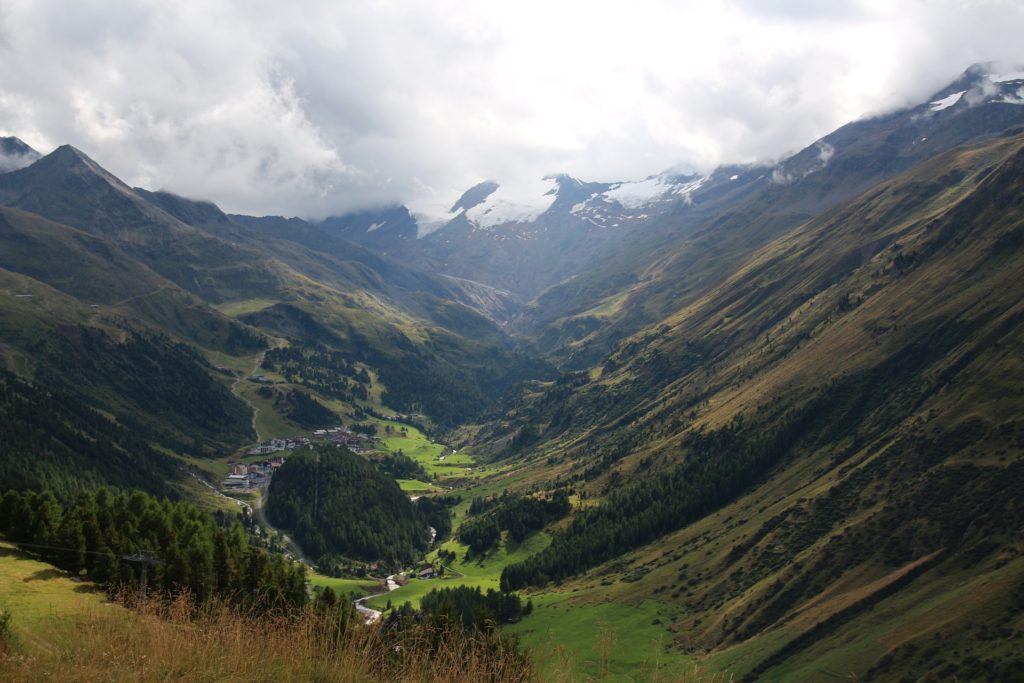 Obergurgl is a great winter holiday destinations travel spot if your idea of fun ranges from anywhere between drinking mulled wine in front of a fire, to cross country skiing through pristine snowy landscapes.
Wroclaw, Poland
Germany and Austria are probably closer to mind when thinking of Europe's best winter holidays and new year breaks, but a trip to Poland promises just as much Christmas cheer.
Warsaw is renowned for its Christmas markets and festive winter atmosphere, but if you want to venture even further off the beaten track, then Wroclaw is your best bet. Wroclaw boasts just as much wintery Central European charm as Germany, at a fraction of the cost.
Pronounced more like "Rotslav" in Polish, and called Breslau in German, Wroclaw is a beautiful city with a charming little old town and a rich architectural heritage. Its main Christmas market is held in the historic city centre, which is decked out with thousands of twinkling lights for the occasion.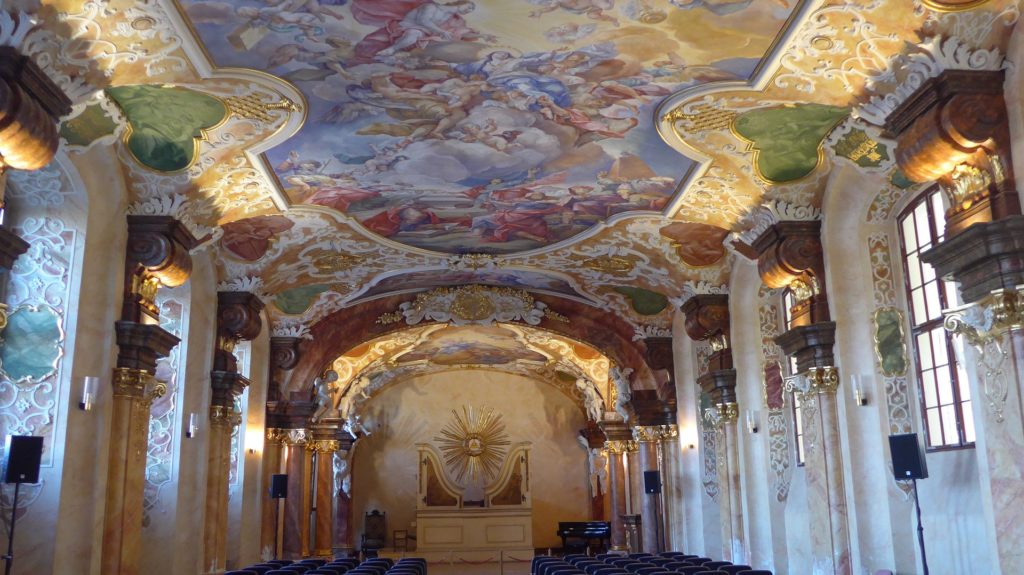 The market square is packed with stalls selling Polish delicacies, but also festive goods from across Europe. There are also lots of small hills in Wroclaw, which draw crowds when the winter snows have settled, and sledging becomes an urgent priority.
If you want to save a bit of money on your winter vacation and discover an unexplored gem, then Wroclaw will not disappoint.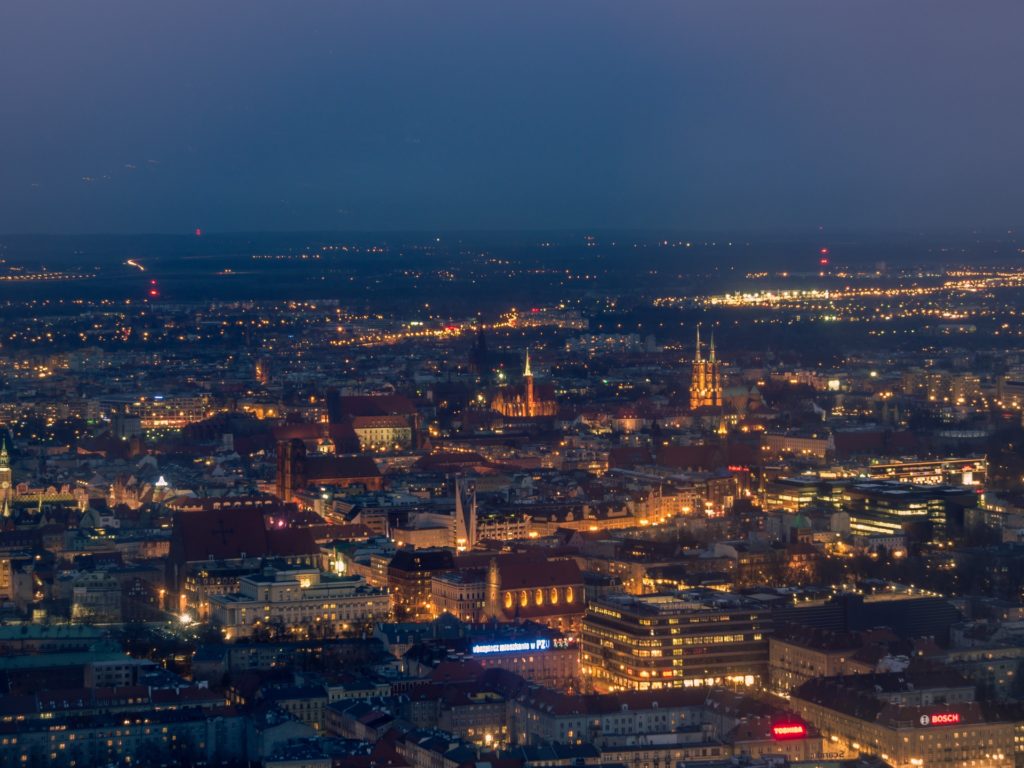 We hope you have found our list helpful in planning your next winter holiday destinations! And remember, we're always here to help you feel secure on your travels, providing only the best policies for you.
Find out about our latest travel product, the Travel Insurance policy which gives you unlimited coverage throughout the year to any destination in Europe. Also, for every Annual Travel Insurance policy taken, one child up to sixteen years old will be covered too!