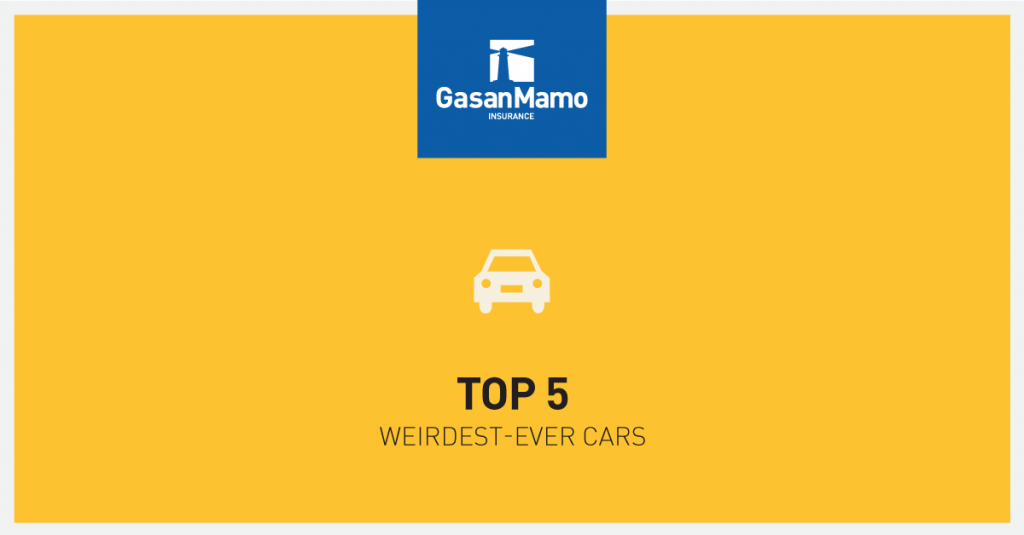 The automotive world has produced many off-the-wall ideas over the years. However, these five must really take the cake for their oddity and the intrigue they offer. Here is our top list of the most weird cars ever produced.
5. Fiat Jolly
As weird cars go, The Fiat Jolly, which was based on the Fiat 600, was pretty weird! Featuring wickered seats and a ruffled canopy top. It was favoured by people fond of lapping up the Mediterranean sun. Someone said to have owned one was the late Greek shipping magnate Aristotle Onassis. It was born thanks to the popularity of coach-built beach buggies in 1960s Italy. The Jolly was built by Ghia, a coach-builder now owned by Ford. Finding a Fiat Jolly these days is extremely difficult, and a good-quality example can sell for about €80,000.
4. Nissan Murano Cross Cabrio
Here's one you can actually buy – presenting the world's first convertible crossover. In truth, there have been similar cars to it in the past, but they never made it past the concept stage. The Nissan Murano Cross Cabriolet, which features a 3.5-litre V6 and four-wheel drive, is seen as sacrilege by car enthusiasts, but there appears to be a market for such cars because Range Rover has a convertible Evoque in the pipeline. It appears that there isn't one Maltese road yet. Will you be the first?
3. Peel 50
Top Gear's Jeremy Clarkson infamously drove one of these cars through BBC's Television Centre on the popular television show. It was initially produced on the Isle of Man in the 1960s and makes a Smart car look enormous in comparison. It didn't have a reverse gear – instead, you got out of it and physically turned it around yourself! The little three-wheeler holds the world record for the smallest car ever made. Although replicas have been constructed since the 1980s, and the model was revived in part by a German entrepreneur in 2011, an original car can set you back €100,000 nowadays.
2. Amphicar
Ever fancied owning something that you could use both on land or on sea? If so, then here's your solution. The Amphicar is the most successful car-boat crossover attempted to date, however, with that being said, it wasn't without its flaws. It had an underpowered engine from a Triumph Herald, which ended up being very complicated, so replacing components was a nightmare, and examples that were used frequently in the sea were ravaged by rust. Nowadays, the car is very rare and sought after by collectors.
1. Fuller Dymaxion
The Fuller Dymaxion was created by wacky inventor R. Buckminster Fuller as a car-plane crossover in the early 1930s. Although it could actually fly, it was fatally flawed due to being unstable, heavy and generally unwieldy. An accident during a demonstration run at the 1933 World's Fair killed off public acceptance of the design. Only three original cars were built, with just one remaining in existence today. A replica has also been built during the past few years. The Dymaxion spawned a legacy of similar vehicles in the 1930s and beyond.
Whether you have weird cars or not, you need comprehensive car insurance to ensure you can drive your unique motor with confidence.
NB: All images are copyrighted by their respective owners.