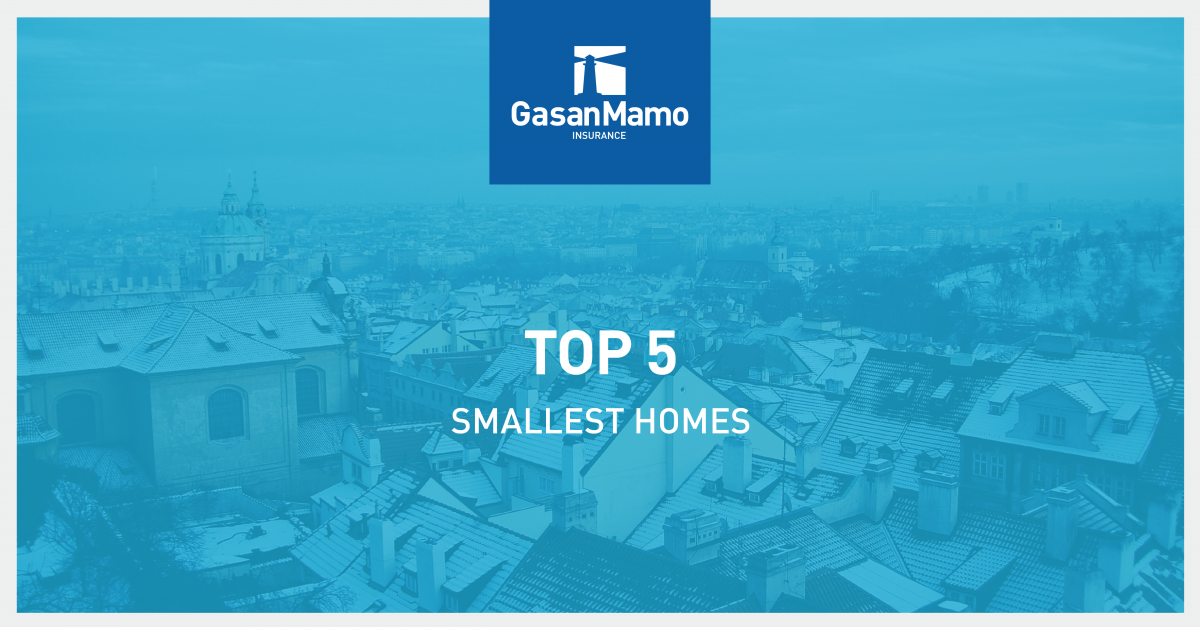 If you think that your home is small, think again. Transportable, in an apartment building or wedged between fully-sized homes we've found the top five smallest homes in the world that prove that bigger doesn't always mean better.
Transforming Apartment
Hong Kong architect, Gary Chang, turned his family's 30.6 square metre apartment into an innovative living space with 24 different room combinations. By installing a number of sliding panels Chang can move around the space revealing hidden areas and storage.
As the panels are shifted around, the apartment changes into all types of living spaces. Don't underestimate this apartment's size as some areas are quite luxurious; such as the shower which also doubles up as a steam room. Creating such an innovative space was no trivial feat, it took the architect 30 years to complete!
Storage Container House
Austrian designer Gerhard Feldbacher constructed a tiny house from a shipping container. The tiny house, which he named 'Simple Home', includes a kitchen unit, lounge, bathroom and a bedroom, which means it has all the living essentials that you need in a compact space.
Fancy a change of scenery? Not to worry! Feldbacher's home has four integrated legs that make the Simple Home easy to transport on a truck without the use of machinery. With all that transporting about you would hope that Mr Feldbacher has home insurance to cover any mishaps that may happen.
Toronto's Little House
Tucked between the "normal-sized" houses in its neighbourhood is the smallest house in Toronto, boasting a mere 29 square metres of space. The house was built in 1912 after a builder thought that the space between two larger houses would make a great space for a smaller house.
The Little Home, as it is known, has everything one could need in a house including a small backyard! If you want to buy the house you have to wait in line since celebrities, like Ellen DeGeneres, have already expressed interest in owning this charming little home.
NYC Micro Apartments
Have you ever dreamt of moving to a big city? How about a micro apartment in New York? In 2013 Mayor Bloomberg announced the winning design for 28 square metre micro apartments that will be built in new apartment blocks in the city.
The small apartments hold a kitchen, bathroom, living area and sleeping area. These micro apartments are meant to create affordable living in the city, however, they have been criticised for their hefty price tag, not to mention the cost of home insurance in a city like New York.
Smallest House in the World
It's no surprise that house prices in London are some of the highest in the world, so it is no wonder that the smallest house in the world comes with quite a hefty price. For £275K you can be the proud owner of a 17 square metre home in North London.
The property is just one room, and it's so small that the owner has to walk on the kitchen work surface just to get to the bedroom. I think it is safe to say that whoever buys this property won't be hosting any parties in their new home!
Here at GasanMamo, we know that protecting your home, no matter how big or small, is important for you.
That's why we offer one of the most flexible home insurance policies in Malta, making sure you're protected in your own safe space.