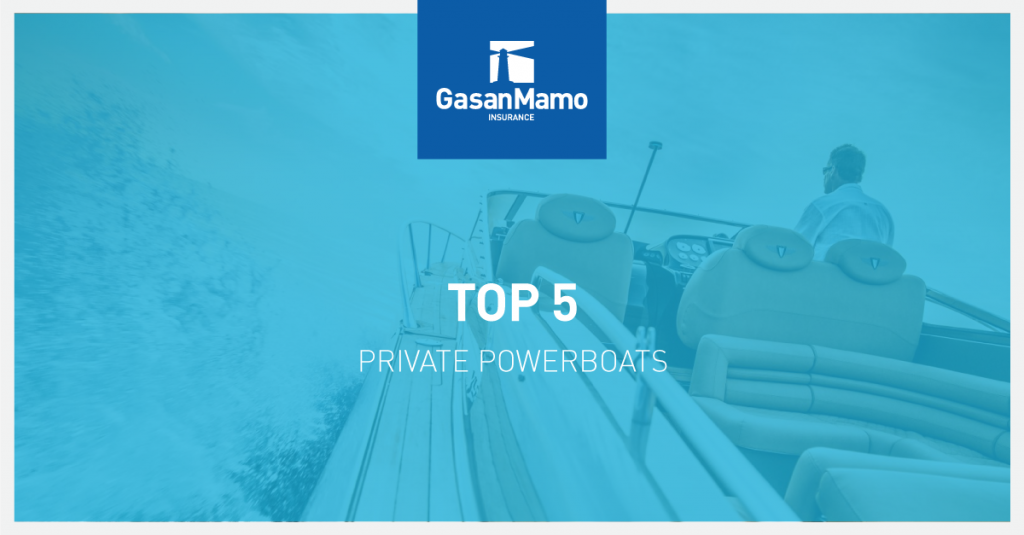 Whether you're a boating enthusiast or simply appreciate the finer things in life, this post is sure to leave you inspired by the world of private powerboats. Let's embark on this exciting journey together!
Outerlimits Super Leggera SL52

This gorgeous boat from Outerlimits is the flagship model in the powerboat manufacturer's Super Leggera (superlight) range. Its prodigious performance comes from twin 1,350bhp Mercury engines, which make for a top speed of over 220km/h. This powerboat even has a luxurious leather interior containing all the creature comforts of home, such as flat-screen television and DVD player, a top-of-the-range sound system and air conditioning.
Laveycraft 39' Evo

Another fire-breathing powerboat in this line-up is the top-of-the-range vessel from Laveycraft. It can be specified with twin inboard engines from either Mercury or Ilmor each producing some 700 to 800bhp. The Evo features wraparound cockpit glass just like a competition powerboat, indicative of how serious it is. However, despite being able to reach ridiculous speeds, there is a fully-functional
cockpit and cabin to avail yourself of.
Eliminator 36' Daytona

The only twin-hulled powerboat on our list comes in convertible and full hard-top guises, with a wraparound cockpit model coming to market soon. On a record-breaking run at the time of its launch, an example of this powerboat powered by twin 1,200bhp inboard engines managed to crack 270km/h, which is staggering for any boat of any kind. This bare-bones speed machine does have an interior, but it's just so four people can sit down and hold on for dear life!
Donzi 43' ZR

Leave it to the Italians to produce something outrageous – and outrageously fast. Should you choose, you can specify this powerboat with twin 1,350bhp Mercruiser dry-sump engines if the other engine specifications just won't do. In addition to crossing waterways at light speed, you can take a shower or get your favourite drink out of the refrigerator in the cabin – even take a shower should you see fit! There is also ample seating for four people should you wish to get out of the sun.
Cigarette Racing 50' Vision GT

Cigarette Racing is a world-championship-winning powerboat team who, luckily for us Regular Joes, decided to start building private powerboats. The latest 50-foot offering was developed in conjunction with Mercedes' high-performance arm AMG. As with other powerboats on this list, twin 1,350bhp Mercury Racing engines provide the oomph, which results in a top speed estimated to be over 230km/h.
Protect your private powerboats with GasanMamo's specialized Boat Insurance. Our comprehensive coverage is tailored to safeguard your vessel from unforeseen risks and provide peace of mind on the water.
Don't leave your prized possession unprotected – get a personalized boat insurance quote today and sail with confidence!"