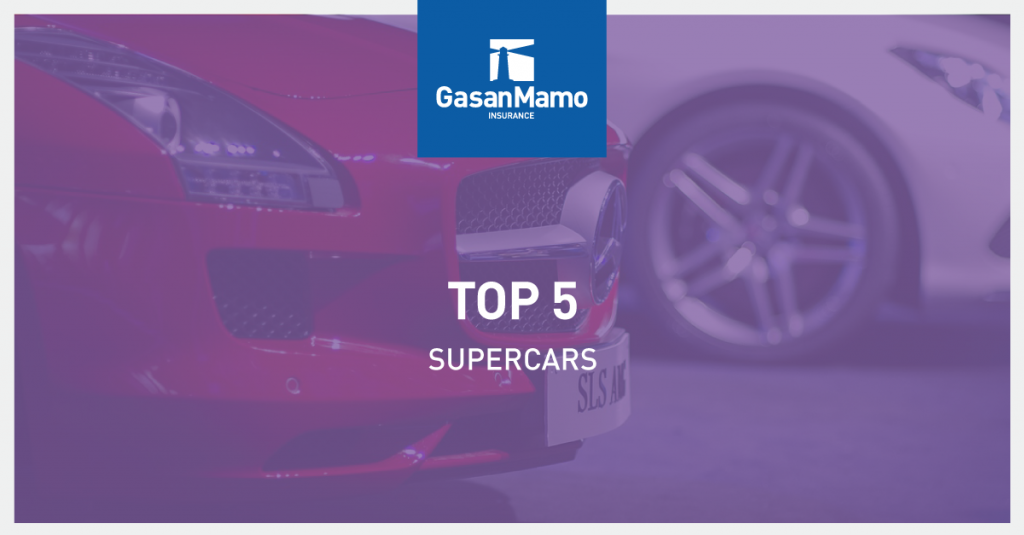 What makes a supercar super? The definition of a supercar is a high-performance sports car, but to supercar enthusiasts, they are much more! They are the most expensive, luxurious and highly technologically-advanced cars on the market and are arguably the most exciting purchase you can make.
In Malta cars are popular items so we looked into how much it would cost to own one of the world's most expensive supercars.
The Top Five Expensive Supercar List 2015!
4th & 5th Place
Two cars came in at joint 4th and 5th place in the top five most expensive supercar list, at a cost of €1.7 million.
Firstly the Aston Martin One-77, like any other supercar, has outstanding performance. It has a 7.3-litre V12 engine which produces 750bhp and 533 lb-ft of torque. It can hit speeds in excess of 350km/h, reaching 100km/h in a standing start in 3.5 seconds.
The second €1.7 million supercar is the Pagani Zonda Cinque Roadster. It is slightly faster than the Aston Martin by going from 0-60 mph in 3.4 seconds but has a top speed of 'only' 349 km/h.
3rd Place
The Bugatti Veyron Super Sport is worth €2.2 million. In July 2010 it was recorded as the fastest street-legal car, reaching 0-100km/h in 2.5 seconds and topping out at over 430 km/h.
2nd Place
Known for being super luxurious, the Arabian-manufactured W Motors Lykan Hypersport's price tag is not surprising! It is worth €3.1million with expensive interiors contributing to the price.
The interior includes gold-stitched leather and the option of additional precious jewels. There are only seven of these cars in existence. This is because seven is considered a lucky number in Dubai where the car was manufactured by W Motors.
1st Place
Finally at number one, with a cost of €4.1 million, the Lamborghini Veneno is the most expensive supercar on the top five list. This supercar takes you from 0 to 100 km/h in 2.8 seconds with a top speed of over 350km/h. This extremely rare car will not exceed 15 production units, with the majority being Roadsters.
Collectables
Cars that did not make this list were collectable supercars. These cars' values increase over time as they increase in age and rarity. Collectable cars tend to be sold at auction and their price can vary depending on the winning bid. It is stated in the Knight Frank annual Wealth Report that a collectable car or supercar's value can increase up to 456% after ten years, making collectable cars one of the most valuable items for return on investment.
In 2014 it was reported that a barn find of up to 60 cars was discovered in France. The collection included a 1961 Ferrari 250 GT SWB California Spider which is expected to sell for €12,000,000 when it goes to auction this year. Other supercars found included models by Bugatti, Delahaye and Delage.
Insuring an Expensive Supercar!
On top of the cost of purchasing a supercar, there are other costs to consider, including fuel and insurance. When insuring a supercar it is usually done by private underwriters or specialist high-end motor insurance companies. The supercar insurance would be calculated by determining a variety of factors including:
Original purchase price and current value
Any add-ons and accessories
The year the car was manufactured
Engine parts
Interior quality
Any previous maintenance
Specialised parts
From the top five list, the Bugatti Veyron Super Sport worth €2.2 million was calculated to be insured at a minimum of €36,000. Grundy Insurance, a specialist high-end motor insurance company predict that supercars that have a value of €910,000 can have an expected insurance cost of up to €23,000.
As we've explored the top 5 most expensive supercars, we invite you to not only appreciate their breathtaking designs and unparalleled performance but also to consider the importance of comprehensive motor insurance.
At GasanMamo, we understand the allure of the world's most expensive supercars and the desire to protect these automotive marvels. If you're thinking of embracing the world of automotive opulence, know that you're backed by reliable and comprehensive car insurance coverage with GasanMamo.