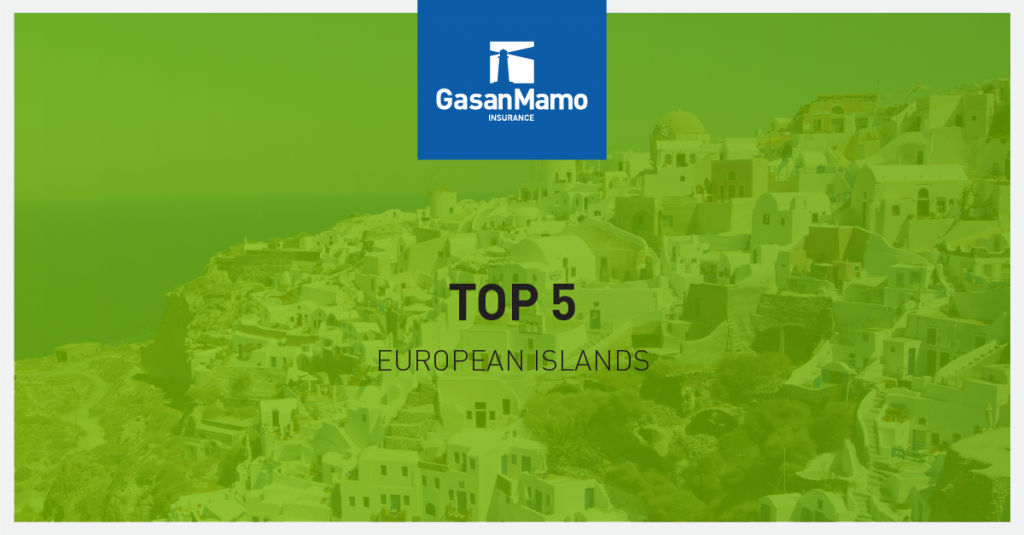 Seeing as you live on a small Mediterranean island, you may not feel a desire to visit other small islands – more a desire to escape to large cities and wide open spaces. But have you considered any of these European islands? They're only a short flight away. So grab your passport, luggage, and travel insurance, and why not do some exploring?
Island Hopping
Three of the Top 5 European islands are located in and around Greece:
Santorini
Forming part of the Cyclades, the beautiful island of Santorini was destroyed by a volcanic eruption in the 16th Century, creating the rocky landscape visible on the island today. It is world-famous for its whitewashed buildings, topped off with sea-blue domed roofs. This spectacular, magical island is a peaceful destination for anyone wanting to escape the hustle and bustle of their daily lives.
Crete
The largest of the Greek islands, Crete is steeped in history and mystique. Points of interest include Heraklion's Archaeological Museum and the Minoan palaces. The island also appeals to those interested in Greek mythology – it is known as the birthplace of Zeus. Another attraction to the island is Vai, the largest palm forest in Europe. It is also worth visiting Crete's surrounding islands, most notably Gramvousa and Chrissi, which are only boat ride away. They offer secluded beaches for a relaxing escape.
Zakynthos
Glorious, clear waters and beautiful scenery are what Zakynthos is renowned for. Its local produce, including olives and grapes, is famous for its inclusion in traditional Greek cuisines. If you are interested in music, you will enjoy Zakynthos, because plays host to concerts and festivals almost every night of the week.
Fuerteventura, Canary Islands
Fuerteventura is the second largest island in the Canary Islands, after Tenerife. Fuerteventura beats its neighbouring islands for a spot on this list as it offers a range of attractions such as great nightlife, golf courses, water parks, festivals, beaches and museums. With activities for different types of traveller, from family holidays, to couples looking for a romantic getaway, to those looking to have a great time with friends, it has something to offer everyone. Fuerteventura is located off the coast of Africa and therefore the weather is enjoyable all year round due to warm winds blowing in its direction from the Sahara.
Madeira, Portugal
A mountainous island off the coast of Portugal, Madeira is known for its wine. It is a common misconception that Madeira cake originates from the island. The cake is in fact a traditional English treat which used to be served with Madeira wine, hence its name. In contrast, "Bolo de Mel" is a genuine Madeira speciality, along with other traditional cuisines including fresh fish dishes and "Espetada", which is a famous type of meat dish. The island offers visitors a wealth of history to discover, with attractions throughout the island. Its beautiful scenery can be explored by means of various nature and wildlife tours. Notable activities include whale watching, visiting the famous Lava Pools and mountain climbing, particularly Pico do Arierio.