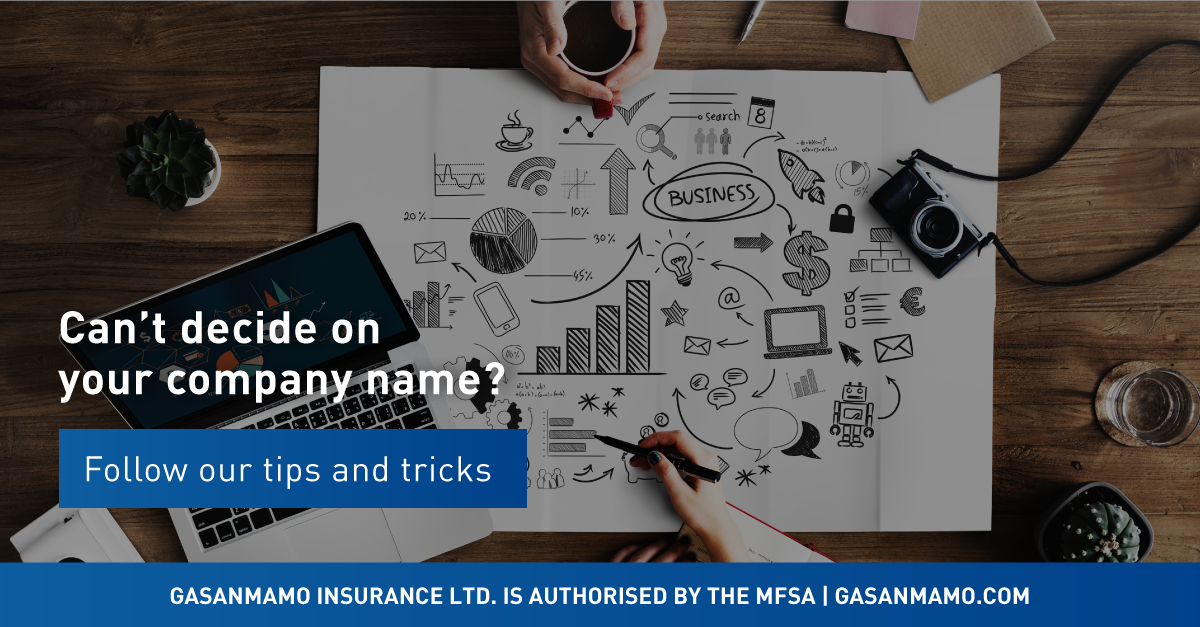 When starting your own business, knowing how to choose a company name might not seem like the most important thing. You are more likely to be working on your business plan, company budget, and HR policy.
However, granting your franchise with a suitable name can save you a lot of trouble later on. A strong brand name can benefit you and your company as it will become a lot easier for clients to recognize your brand on the basis of a striking name.
Before you start the extensive process of brainstorming, there are some things that you should take into consideration. We created a checklist for you to use to make sure you don't miss any opportunities when looking for a strong brand name!
Conjuring emotions
First of all, think of the name of your new business as a business card. It portrays you and the company, so you want the name to conjure a certain feeling or emotion. What is the feeling you want to bring across to the world?
For creative businesses, it might be important to show a competence level of thinking outside the box and maybe even portray a certain quirkiness.
On the other hand, the name of a real estate agency should show professionalism and a level of trust to attract potential customers. Make sure the name you choose matches up with the type of company
Google is your best friend
Always check the news, the usage of the word and its meaning on the internet. This will not only inform you whether the name is already being used but will also show what associations people are likely to get when hearing or seeing your brand's name.
Obviously, giving your business a name that produces negative search results on Google will not help you in your further marketing strategy. Some might say negative publicity is publicity altogether, just not when you're trying to start a business. Conclusion, JFGI (just fucking google it).
Ensure international options
If you want to make sure the name of your new business does not provoke any weird looks, check possible translations of your potential brand name. Even if you plan on keeping the business on a national level at first, it's important to consider international options in the long run. In addition, it's always a good idea to run your name ideas past someone you trust.
Any weird sounds to the name, odd associations, or funny-looking words will be detected easily. Besides, getting valuable feedback on the sound and look of your brand's name and the feelings it appeals to can help you come up with other options!
Domain availability
As said before, it's important to google the name you came up with just to make sure you're name is not being used by some other company or worse: a competitor.
Apart from that, it is convenient to find out if you can register for a website domain to ensure you will have an easy-to-find website once your business goes online.
If you plan on using social media for your marketing strategy, it would be wise to check availability for on those platforms as well! Online visibility and findability are key in today's digital world, so don't make things any harder for yourself!
Don't overcomplicate
As more new businesses get started every day, it can be tricky to come up with a creative, inspiring and appealing name for your franchise. We would be the last ones who would ever tell you it's an easy process.
Beware, however, of over-complicating the name of your company. Make sure you stick to a readable name with regular spelling. Try to avoid quirks that might throw people off.
Lastly, keep in mind that people will, hopefully, be googling your brand's name as well. The more difficult that gets, the bigger the chances your potential client will do business with one of your competitors…
Insure your Business with Us
We hope you enjoyed our post and learned how to choose a company name for your new business. This checklist consists of guidelines which can assist you in the process of choosing a name for your business.
Try to keep these things in mind when deciding upon a name. If you want to grant yourself some peace of mind, take a look at our Business Insurance and find out which options we can offer.
If you are looking for reasons why a business fails, read our previous article.
GasanMamo Insurance Ltd. is authorized by the MFSA