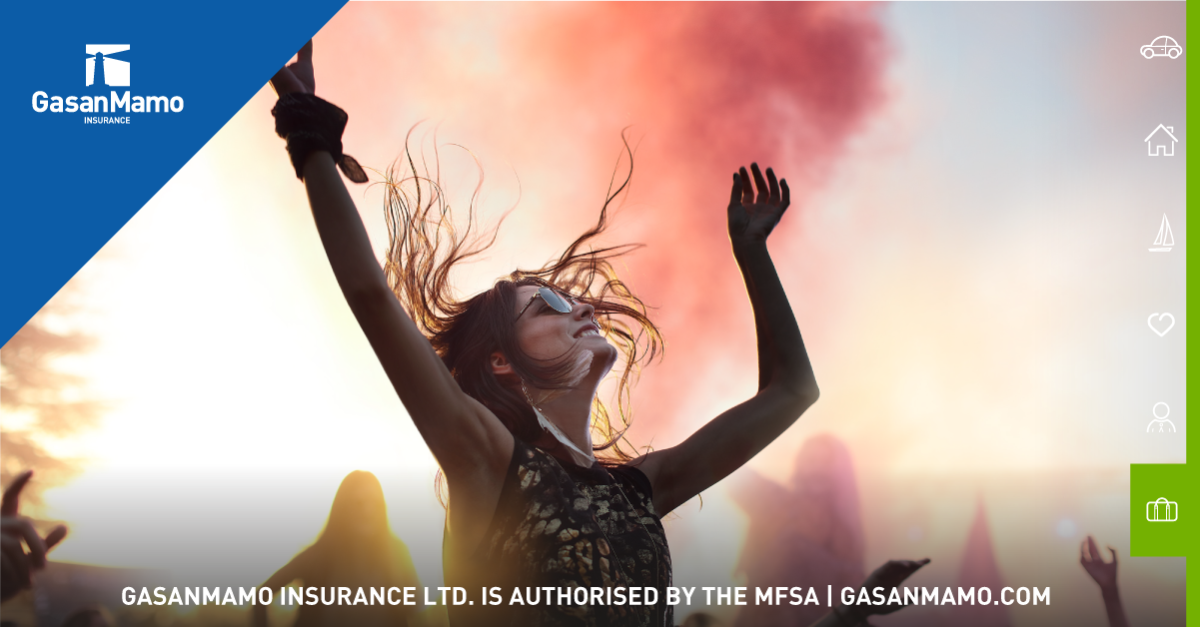 Summer is the time to sit back relax and enjoy the days go by under the sun but you can do more, way more!

There is a plethora of things to do besides sitting down and travel is one of the main things to do.

Not everyone travels in the Winter because of it being cold and rainy and who wants to be locked inside when going abroad and spending a lot of money?

This is why summertime is THE time to go abroad and enjoy your time. Here are some suggestions of local and international events that you should definitely visit because you will be missing out.

Earth Garden – Malta
This is a very famous event around the world, with great local talent like The Riffs, The New Victorians, Manatapu, Brodu and Tribali all played at some point or another and famous international acts that you surely should not miss out!

Earth Garden is a beautiful family-friendly event that you can spend a day going around visiting different stalls and different areas.
When night hits, there are different stages like the Electro Sphere hosts a number of different Dj's playing different genres of techno.

The Roots stage is where you want to be if you want to see big Maltese and international bands.
There is also a jamming area where Earth Garden sponsors a set of different instruments and different people can go and play with each other.

Make sure to visit Earth Gardens website and see what they have to offer in full capacity!
Beer Fest – Malta
Beer Fest is one of Malta's most beloved festival, where beer is flowing for a whole week, music acts go on also for a whole week so you can imagine beers and music and a fun cheery crowd.

There are two stages, the rock stage where there are metal bands, hard rock, alternative and indie bands.

The Main stage caters for larger favoured Maltese and international acts like the Ira Losco and Tribali, more well-known bands.

The best thing about this event is that it is completely free! The only thing you have to pay is the beer you are ready to drink, and there are many offers to get more and more beer! Click Here to visit the Beer Fest site.
La Tomatina – Spain
You ever wanted to be in a food fight with your friend, or with a group of friends, we've got you covered!

La Tomatina is a village-wide food fight where 100 metric tons of ripe tomatoes are thrown in the streets.

What happens is this, trucks usual pull up with a bounty of tomatoes into the town centre. The rules for this food fight are these:

Do not bring Bottles or hard objects
Do not rip other people's T-Shirts
You must squash tomatoes before throwing them to reduce the impact
Check out La Tomatina and see for yourself what it takes to be part of the Worlds Biggest Food Fight.

Music Festivals
There are many music festivals in Europe so you can always take a gander at these events. Festivals like Sziget Festival, Primavera, Reading and Leads, Glastonbury, Rock am Ring, Isle of Wight, Wireless and a lot more.

When it comes to music festivals you have to look at the line-up and see which one you prefer. Other than that, certain festivals are bigger than others so you will have to see what you prefer.

There are different things to consider when it comes to what festival you are going too.
For example if it is a small festival you can find a hostel to sleep next to the festival if you do not fancy camping, but if you go to Reading and Leads camping would be the best option because you are the close to the festival whereas if you find accommodation away from the festival you might have a 30 minute – 1 hour travel time. Be smart with which festival you go to.
Travel with Us
There are many festivals and events you can visit in Europe, if you plan from before flights should not be a problem and accommodation would not be a hassle if you can plan from before.

Usually, festival line-ups come out in March-April-May so you have ample time to decide, plan and book.

It is always best to be smart with how you go about things and stay safe. GasanMamo can offer you great Travel insurance so you will surely be at rest that if something happens, you will be covered.