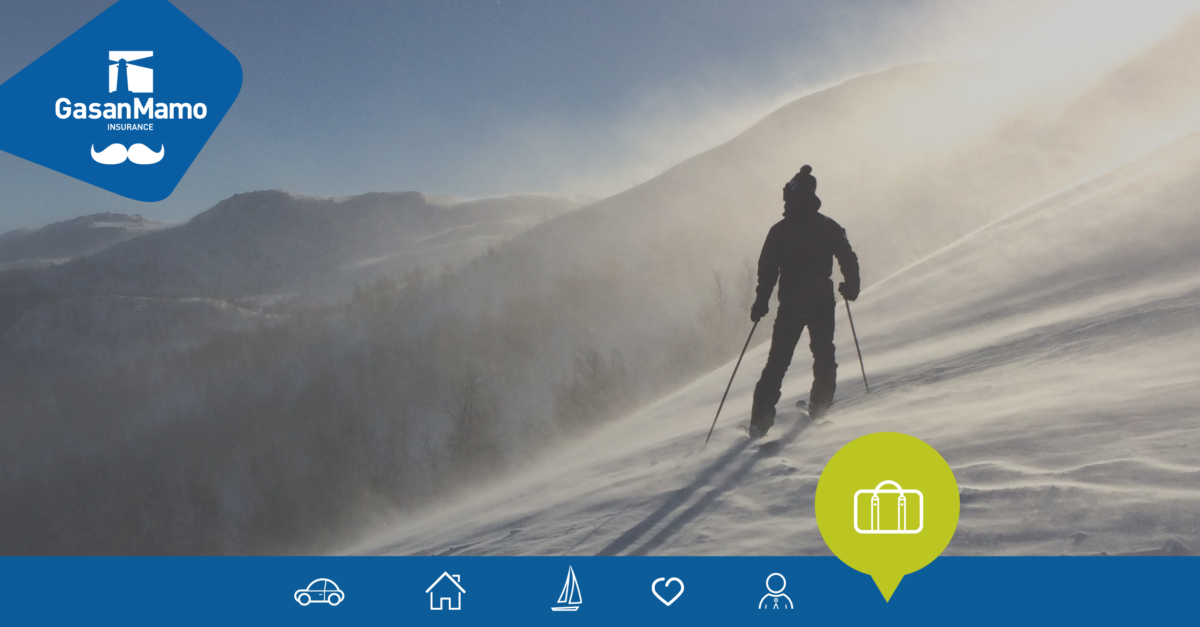 During the winter months, many of us look to the mountains to plan our next holiday. To take the hard work out of planning we've picked the top skiing destinations around the world.
Don't forget skiing holidays are an additional benefit of buying your travel insurance from the top provider of insurance in Malta.
Cortina d'Ampezzo, Italy
Right on the Dolomites and relatively close to home is Cortina, as it is known by many Italians. This skiing destination has something for everyone from less experienced to thrill-seeking skiers.
If you enjoy snow but don't think skiing is for you Cortina is renowned for its food of course as well as the picturesque beauty of the town itself with its beautiful scenery as the Dolomites circle the town.
Whistler, Canada
Visiting Canada and perhaps skiing in Canada is on many people's bucket list. Whistler ski resort is perhaps the most well-known ski resort in Canada. Close to Vancouver and suitable for skiers of all levels a visit to Whistler will certainly make for a holiday of a lifetime.
There's plenty of snow, and if you want a break from skiing you'll also find many other things to do such as dog-sledge excursions, outdoor zip wires and even indoor climbing walls. Unwind after a day on the snow and enjoy a drink at one of the busy bars at the base areas of Whistler Village.
Zermatt, Switzerland
One of the world's premier ski resorts, Zermatt is set in the beautiful Alps amidst some of the most breathtaking scenery. Popular in both summer and winter, Zermatt attracts a large number of advanced skiers – this isn't to say that intermediate and beginners can't enjoy this top ski resort.
Although it's known as a premier ski resort, Zermatt caters for a wide range of holidaymakers with accommodation facilities to suit all budgets. There is also a big après-ski season in Zermatt with over 100 restaurants, bars, pubs and lounges where you can enjoy a drink whilst taking a break from the slopes.
St Anton, Austria
Historically St Antoni is home to the very first cable cars in the Alps as well as the concept of group skiing lessons. Nowadays St Anton is well known for its après-ski activities, so if you're looking for a party destination in the snow, then this is definitely the destination for you.
With its renowned après-ski scene, St Anton attracts a younger generation of skiers. Après-ski aside, St Anton's real main attraction is its high-end intermediate and expert-level slopes. St Anton has two separate ski areas as well as three ski areas that are linked by bus – so you certainly won't be short on skiing terrain.
Telluride, United States of America
Set deep in the San Juan Range of the Rocky Mountains in Colorado is the historical old gold and silver mining town of Telluride. Telluride is the perfect destination for anyone who wants to get away from it all as it is remote from major towns or cities.
Although the ski area is relatively small the terrain is perfect for all ski levels from beginner to advanced. Getting around the resort is easy with a free gondola that connects the two centres leading to Telluride Resort.
As we conclude our exhilarating journey through the top skiing destinations, we hope you've been inspired to embrace the thrill of the slopes and experience the magic of winter wonderland.
As you plan your next skiing escapade, remember the importance of protecting your well-being and investments. At GasanMamo, we understand the joy of winter sports and the significance of safeguarding your next skiing destinations. Our comprehensive travel insurance provides the coverage you need to hit the slopes with confidence and peace of mind.