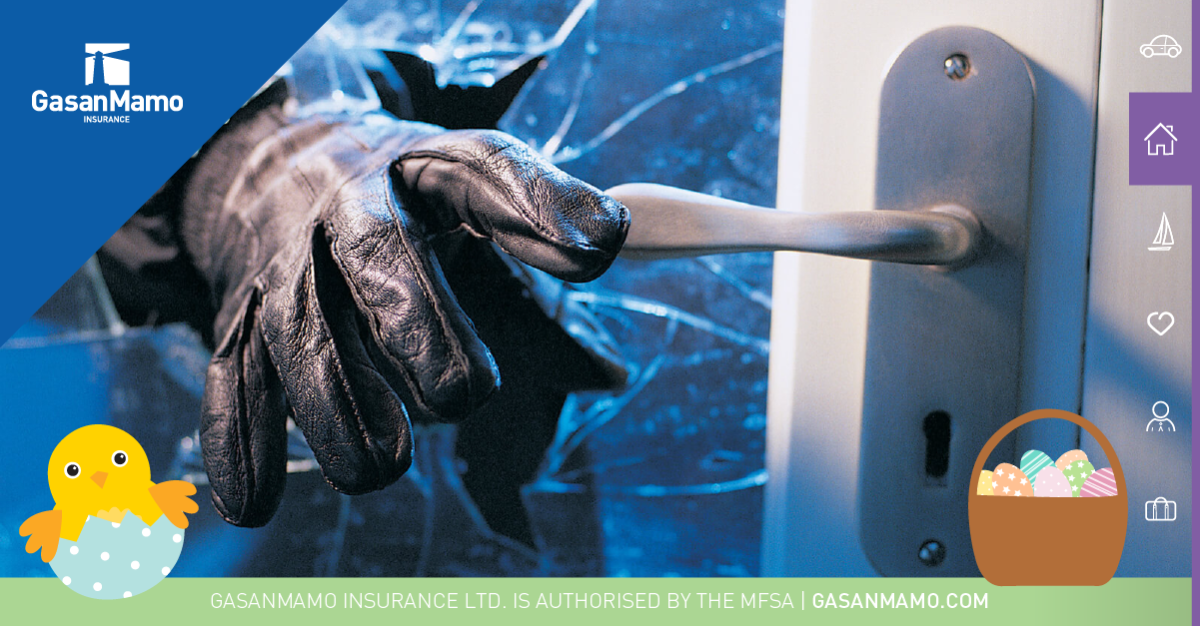 Our homes are our safe havens – the place we come to after a hectic work day, where we come to unwind with our families. It is nice to know that you have somewhere safe and welcoming to come home to, but unfortunately, sometimes even the safest places can be threatened – either by burglaries, acts of God or accidents. Whilst we always advocate for having a good home insurance policy, as the saying goes: prevention is better than cure. Here are our top tips for keeping a safe home.
Lock your Doors and Windows
It may seem like common sense – but always make sure you lock your doors and windows when you leave the house. Most burglaries are not spontaneous – they are meticulously planned.
Don't make yourself an easy target by leaving windows and doors unlocked when you leave the house – even if you are just popping next door or down the road. Pulling the door closed behind you may not be enough.
If you have a garage connecting to your house – make sure it is also secured and that the door isn't left open.
Ensure your Intruder Alarm Works
Nothing is as essential for true peace of mind as having a working intruder alarm. We definitely recommend that you get one installed; and if you already have one, make sure you test it regularly to ensure it is functioning correctly.
Don't Make Yourself a Target
Especially if you live in a higher risk area like Sliema, don't make yourself a target for burglaries. If you're travelling, make sure you have a neighbour collect your post so that it does not accumulate, signalling to potential intruders that you're not at home. A CCTV camera system – even if it is just a decoy – could also act as a deterrent to potential thieves.
Leave a Light On
If you're going out for the evening, leave a light on so that potential intruders will think you're still at home. Thieves are more likely to attempt a break in if they suspect that no one is at home.
Mind your Garbage
Be careful of what you throw away. Packaging for expensive items could flag your home as somewhere worth stealing from, so be mindful of what you're throwing away and how visible it could be.
Whenever possible, tear up the packaging when disposing, to ensure it is not distinguishable.
Be Mindful of Social Media
Remember that anything you post through Facebook or Instagram is traceable. We always advocate for having the right privacy settings on your social media to ensure that you're not giving away more information than you intend to.
Remember that when you're going away, if you post any pictures of your trip online, you're advertising to the entire world that you're not home. If someone has been plotting a burglary at your home, you are essentially inviting them right in.
Ensure that your Home Insurance Policy is Up to Date
Should the worst strike, you'll want to make sure that you're covered. Whilst prevention is better than cure, it is smart to make sure that you are protected should you be the victim of a burglary. Our competitive home insurance will keep you covered, for that extra peace of mind. Why not request a quote?