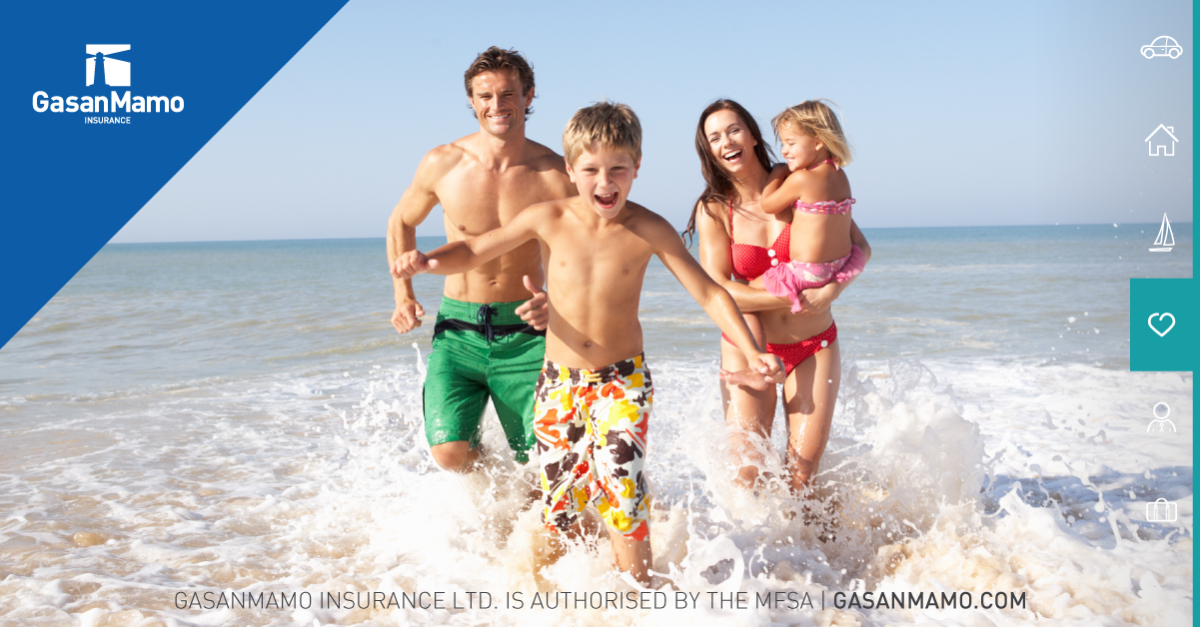 Summer is just around the corner, and whilst there are plenty of amazing beaches to enjoy in the warmer days, it is essential to ensure you're taking care of yourselves at the beach. Here are our top tips for staying safe at the beach and healthy in the sun this summer.
Safeguard Against the Sun
The first piece of advice we have for you, for obvious reasons, is to safeguard against the sun. Wear a hat and apply sunblock regularly (every 2/3 hours) to ensure your skin is protected.  Avoid exposure to the sun during the peak hours of 12:00 – 15:00, when the sun's rays are at their harshest, and stay in the shade as much as possible.
Especially for young children, we advise wearing a t-shirt at the beach to make sure your skin is protected from the sun's UV rays.
Also, do not forget to stay hydrated – drink plenty of water, to avoid complications from dehydration.
Overexposure to the sun can lead to sunburns, which can be quite painful, as well as sun stroke and dehydration.
Pay Attention to Currents
Some beaches in Malta are known to have strong under currents – beware of beaches that could cause dangerous swimming conditions.
Although most beaches have lifeguards stationed for the health and safety of the general public, it is never a good idea to tempt fate.
Make sure you pay attention to the flags at the beach – a yellow or a red flag may be an indication of strong undercurrents!
Watch out for Jellyfish
There's nothing quite as frustrating as having a day out at the beach ruined by a jellyfish sting. A good rule of thumb is always to swim against the wind, as jellyfish are known to float with the currents.
If the wind is blowing from the West, your best bet is to go to a beach on the East of the islands, as the currents would move in the opposite direction, carrying jellyfish away from the islands.
There are many rumours and old wives' tales about how to treat a jellyfish sting – the best thing you can do is to remove the tentacles or stingers, if they remain caught on your skin, by scraping with a card and rinsing with salt water; then go to seek immediate medical attention from the nearest lifeguards. Applying vinegar, baking soda or urine will not help the situation, contrary to popular belief.
A good idea is to check out WhichBeach which provides real time information about wind directions and the best beaches to visit.
Understand Beach Warning Flags
We have all seen the various flags at the beach by the lifeguard's station – but do you know what they mean?
In general:
A double red flag indicates unsafe conditions for swimming and that the beach is closed.
A red flag indicates highly hazardous swimming conditions, such as rough sea or strong undercurrents.
Yellow flags indicate medium hazard conditions – there is a bit of a swell but you can still swim if you are an experienced swimmer.
Green flags mean safe conditions for swimming.
Purple or blue flags tend to indicate dangerous marine life such as jellyfish.
Different beaches may use different signals though, so do make sure to check signage at the entrance to a beach if in doubt!
However you choose to enjoy yourself this summer, make sure that you've got your health insurance covered – so should you get ill or injure yourself at the beach, you'll have peace of mind that help is available. Let us worry about the nitty gritty of your health insurance, so you can enjoy the beach with your loved ones.
Sources:
https://www.dailytelegraph.com.au/newslocal/news/stay-safe-this-summer-with-these-10-beach-safety-tips-from-surf-life-saving-australia/news-story/3cb30920178bb09763b61b1e7b8760cb
http://greatist.com/health/beach-safety-tips
http://www.mayoclinic.org/diseases-conditions/jellyfish-stings/basics/lifestyle-home-remedies/con-20034045