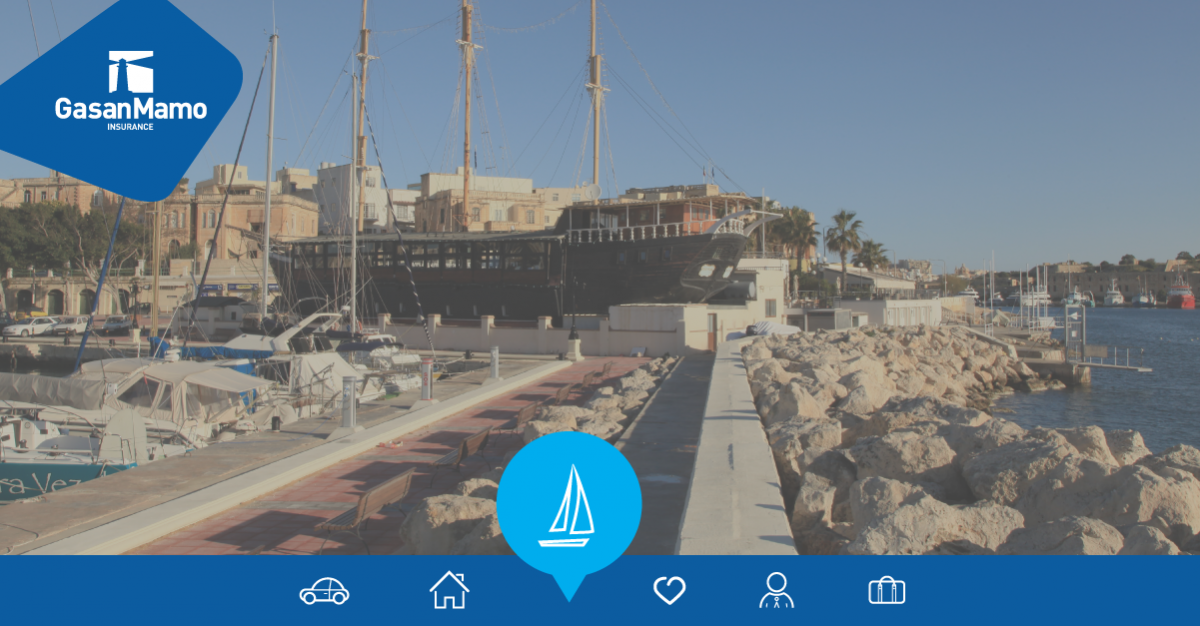 Malta's location in the Mediterranean makes it a prime spot for foreign as well as local sailors. The appeal to Malta's idyllic seas makes it home to some of the finest marinas where both local and foreign sailors can berth their yachts no matter the season.
Msida Marina
Perhaps one of Malta's most popular marinas, the Msida marina is located in the inner part of the Marsamxett Harbour. The centrally located marina is highly sought-after because of its protection from North-Westerly winds and north-easterly swell thanks to both its natural location and the breakwater. Conveniently located next to the Royal Malta Yacht Club, the Msida marina provides 700 berths of up to 18 metres, not to mention its proximity to some of the islands best restaurants and shops.
Manoel Island
Surrounded by chandlery shops, supermarkets, shopping malls and other tourist services, the Manoel Island Yacht Marina is popular amongst many visiting yachts in Malta. Its location on the shores of the Sliema Creek makes it a top choice for many visitors of the island especially because the numerous bars and restaurants, that are just a stone's throw away. The chandlery shops next to the marina means that it's easy to find any extra equipment, making it a great berthing spot for many visiting sailors.
The Grand Harbour
Directly on the Valletta waterfront, this marina is in a historical and sheltered port which has also seen some of the world's finest vessels along with numerous cruise liners. The Grand Harbour marina is the perfect place to berth your yacht if you want to explore what Malta's capital city has to offer and immerse yourself in the country's rich history. The sheltered port also makes it an excellent spot for safe and secure mooring no matter the weather, not to mention its idyllic setting right in Malta's beautiful Grand Harbour.
Portomaso Marina
Situated in the north of the Grand Harbour and just a stone's throw away from the hustle and bustle of the lively town of St Julian's, Portomaso Marina is hope to some of the finest yachts on the island. Perfectly located to give you peace of mind, whilst also allowing you to enjoy everything St Julian's has to offer. The Portomaso Marina shares the area with the five-star Hilton Hotel as well as a beach club and a health and fitness centre, attracting a clientele with a high degree of sophistication.
Mgarr Marina
Located in Gozo, Malta's sister island, Mġarr Marina is right on the Mġarr Harbour which is where the ferry between Malta and Gozo arrives and departs on a daily basis. Mġarr Marina is set in the perfect location close to Gozo's transport link which is great especially if you're looking to spend a day exploring Gozo and its greener and more rural landscape.