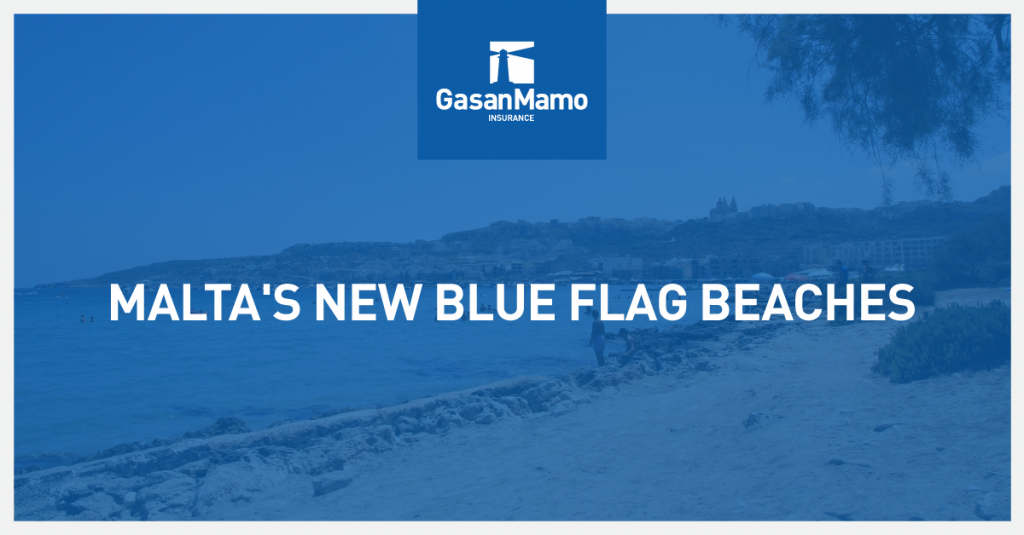 A grand total of nine Maltese beaches have been granted Blue Flag status by the Foundation for Environmental Education following recent additions to the existing list ahead of the upcoming summer season.
Blue Flag status is awarded by the FEE on the basis of the quality of bathing water, how safe access to the beach is, whether there is educational information on the environment on display at the beach, the quality of services provided to present bathers, as well as environmental management of the beach and its water.
Nine Blue Flag Beaches
The nine beaches which have been given the precious seal of approval by the FEE are Sliema's Fond Għadir, Għajn Tuffieħa Bay on the outskirts of Mġarr, Qawra Point, the Buġibba perched beach, Westin Dragonara beach in St. Julian's, the Paradise Bay Hotel Beach in Ċirkewwa, St George's Bay in Paceville, Mellieħa Bay and Ramla l-Ħamra in Gozo.
Mellieħa Bay was previously the only beach which had Blue Flag status. The beach was unaffected by construction works going on at several of the kiosks which line it.
International Jury Assessment
An international jury was responsible for assessing each beach in turn following the submission of a report by Malta's national Blue Flag operator, Nature Trust. The jury expressed its satisfaction that the report due to it was submitted on time and completed to a high standard.
However, its members specifically asked the Malta Environment and Planning Authority to continue monitoring construction works for any irregularities and to ensure that they are in line with rules and regulations once they are completed.
Construction Concerns
While there were several areas for concern at the beaches which were granted Blue Flag status, namely concerns to do with construction and illegal buildings, the overall result is nothing short of a great victory for Malta.
We can now head to any of the nine approved beaches this summer and have a glorious swim in full peace of mind!
As your trusted partner in travel insurance, we invite you to explore these pristine coastal destinations that offer breathtaking shorelines and crystal-clear waters.
Whether you're seeking relaxation, exhilarating water sports, or picturesque sunsets, these new Malta Blue Flag beaches provide the perfect backdrop.