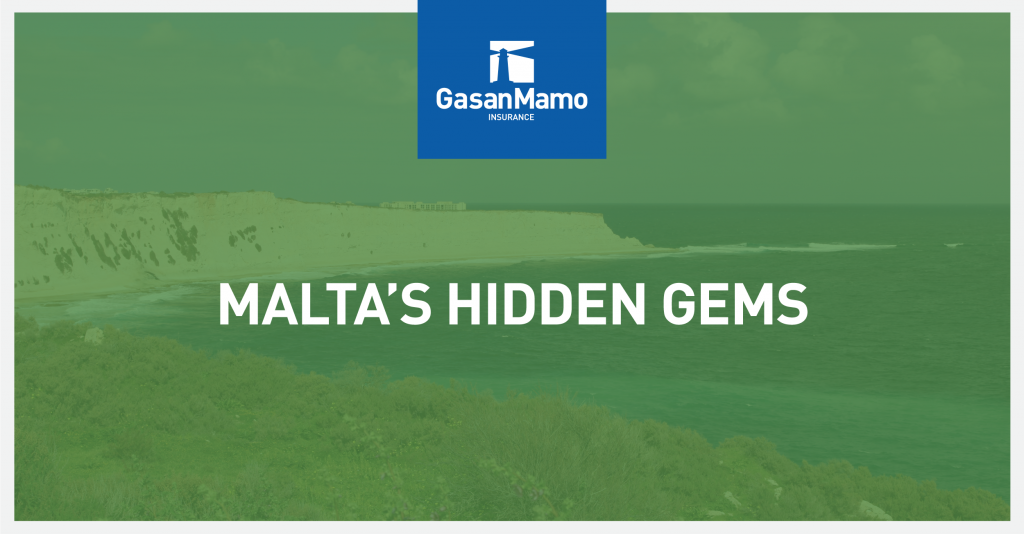 Malta offers a great deal to visitors from other countries. For obvious reasons, Sliema and St Julian's are swamped with tourists in the summer months, and Bugibba is no different either. As locals, we know Malta has plenty more to offer than bustling tourist resorts, so here's a look at some of Malta's hidden gems:
St Peter's Pool
This beautiful little cove in the south of the Island near Marsaxlokk is quite hard to get to unless you have a car, so that is probably why tourists do not venture there as much as locals do. It is a great, secluded spot to swim, sunbathe and snorkel.
Barrakka Gardens
Split into two sets of gardens, both Barrakka Gardens (Upper and Lower) are wonderful places to visit. Upper Barrakka Gardens is much more visited due to its location than its sister spot, Lower Barrakka Gardens, which is located further into Valletta. The gardens also display many historical plaques highlighting some of Malta's most significant historical moments.
San Blas Bay
Similar to St Peter's Pool, this bay, located in Gozo, is quite hard to access, even with a car. As a result, this beach is not very popular and remains unspoilt. The steep hill towards the bay deters those who are unable to access it easily, but on arrival, you will find a beautiful bay that is the very definition of secluded. No facilities are present other than a little hut should you be in need of some light refreshments.
Under the Sea
What better place to hide a gem than to cover it by the sea? The Mediterranean attracts snorkelers and divers as there's plenty of spectacular marine life to view, together with shipwrecks that are ideal for divers of any skill level. Malta has many spots where diving is popular but the following are seven conservation areas for divers to explore: the Um el Faroud, MV Xlendi, Tug St. Michael, the Imperial Eagle, Rożi P29, Blenheim Bomber and the Bristol Beaufighter.
From picturesque villages to off-the-beaten-path attractions, these treasures showcase the authentic charm and beauty of the island.
As your trusted travel insurance companion, we encourage you to explore these lesser-known destinations, immersing yourself in their rich history and breathtaking scenery