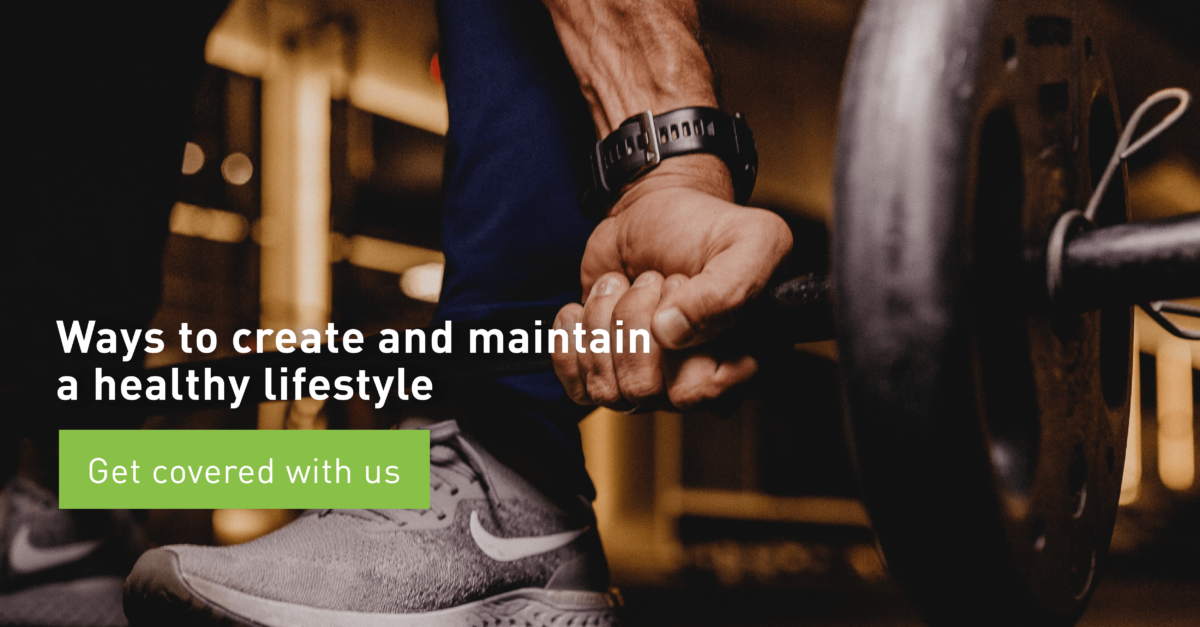 The cornerstone for anyone looking to change their life and start afresh is maintaining healthy lifestyle habits. This might come as a challenge to most due to the simple fact that change is difficult. Change is something which people are most afraid of and something which we have to adopt and accept in our everyday life. 
Adopting a healthy lifestyle comes with many challenges, but there are a lot of people who live in a healthier manner, and eventually reap the fruits of the journey they walk. Before we actually start with change, we have to accept that this will be no easy feat. One thing which helps to maintain your motivation is to keep your goal in mind, and always remember why you have started on this journey to a healthier, happier you. 
A daunting task lies ahead, but you'll reap the seeds you sow now in both the short and long term. Remember, take care of your body, and your body will take care of you!

Consistency
This is crucial when starting to introduce healthy lifestyle habits. If you were going to start big and stop quickly after, all the preparation would have been for nothing. The best approach to adopt would be to start small and slowly work your way up. Start either by replacing your unhealthy dinner with something a bit more healthy, then lunch and breakfast. 
There is no rush, but be consistent! By taking small steps every day, you will end up achieving your goals, whilst also making your task easier. 
Do not bite off more than you can chew. When you are trying to do the diet, take baby steps. Start with one thing, you will quickly be dismayed if you try to take on too much too fast.

Diet
Your diet is one of the most important aspects of your life. What you put into your body is crucial to your overall well-being. Do not poison your body with excessive junk food; or processed foods. Avoid artificial flavouring, and when in doubt – stick with food that you yourself have prepared. It's cheaper, healthier, and you know exactly what you're consuming. 
Cutting out junk food should be the first step in your journey. The next would be to start cooking healthier recipes. Be conscious of the food you buy, where it is sourced, how it is produced, etc.  The startling truth is that many people are not aware of what is actually going into their bodies. Routine and comfort force people into buying what they have always been buying since they were young. Question your diet, and be conscious of the choices you are making with your food.
That being said, make sure to treat yourself once in a while. Do not be harsh on yourself, but also exercise discipline. Treat yourself when your diet allows you to do so, and do not cross the line.
Finding a nutritionist will help in creating a balanced and tailor-made diet to help you achieve your health goals, whilst also keeping you accountable to stick to your diet. 
Exercise
Arguably the hardest change someone can go through, but one which is very rewarding. Exercise is something very difficult to start. Putting stress on the body is very daunting, and you might not see the actual physical effects from the beginning, but getting the blood flowing is surely one of the best things you can do to your body. Whether it is for weight loss, stress management, or simply to develop a healthier lifestyle; there is nothing wrong with starting exercise. Even a simple 30-minute jog has immense benefits for your body.
It's always easier to start training with the help of someone, such as a personal trainer who can guide you through new exercises; or a gym buddy who you can be accountable to. You need to find a reason to be pushed, be it from a team or from a friend, anything will help until your exercise routine becomes habitual.

Setting Healthy Lifestyle Habits
Never forget that consistency is key. Do not start something which you cannot finish. Take baby steps, and remember that consistently taking small steps will eventually get you to your goal of implementing healthy lifestyle habits. Always bear in mind why you started and do not rely on motivation. Motivation will run out, so you need to push yourself, find people to help you and keep you accountable. 
Exercise and diet are two pillars which are each difficult, but you can go approach them in the right ways to achieve your goals. Try to find a nutritionist to give you a diet plan, and he or she may also give you an exercise plan, which can help set you on the right path to achieve your health goals. If you're really serious about taking care of your health, why not have a look at our health insurance policies, to make sure your health is covered from A-Z?
GasanMamo Insurance Ltd. is authorised under the Insurance Business Act and regulated by the MFSA