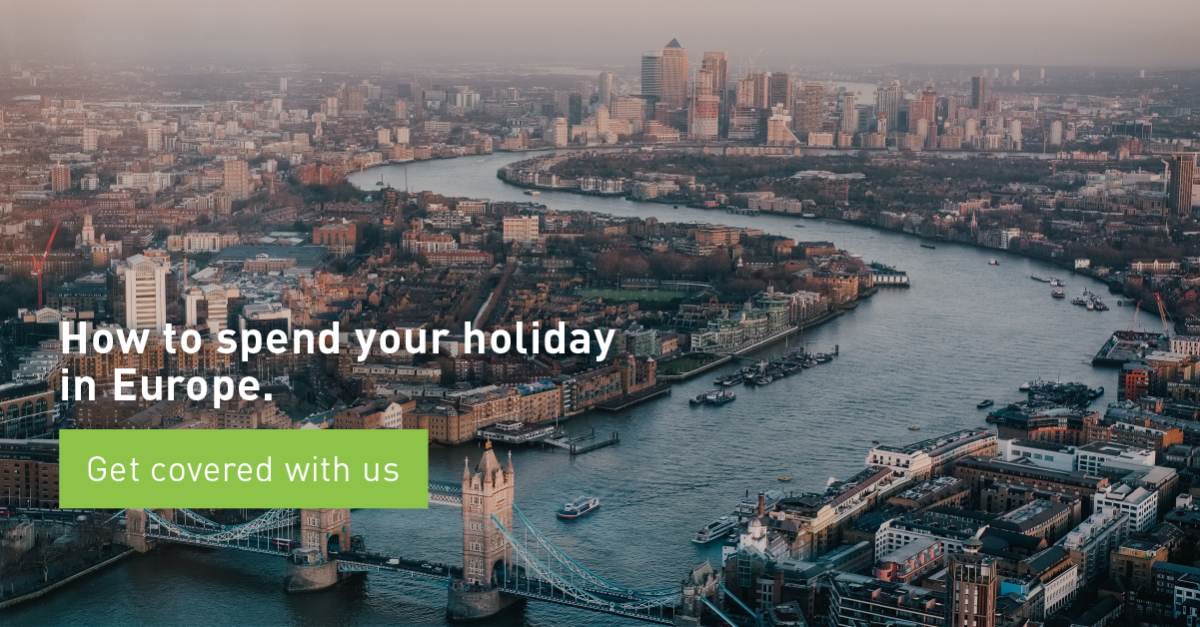 Europe has much to offer, with an abundance of countries each with their own beautifully rich history and amazing cultures. Countries in Europe are close to each other and offer distinctly different characters which makes travelling to each one a truly unique and different experience. One of the best holiday destinations in Europe to while you are on vacation is Eastern Europe. This region offers beautiful vistas and fascinating culture, and if you are on a budget, it is the region to be.

Poland, the Czech Republic, Slovakia, and Hungary are just a handful of the countries you can expect to visit in this culturally-diverse region. You can plan this trip in many different ways. You can either plan to visit one place extensively, or you can travel to many different places all in the same holiday. Ideally, if you are going for the latter, your trip would be longer than one week. If your trip would be around two to three weeks or even a month, this would enhance your experience and increase the chances of seeing more places, exploring the cultures more in-depth and also allowing you to have the time to make new friends.

It is important to find a travelling companion. Whether it is from your home country, or making friends along the way, if you share your experiences with people you will enjoy your vacation tenfold. Make sure to try and attend meet-ups, free walking tours, pub crawls and all these activities which encourage meeting new people.

Here we will be discussing some tips on where to go and what to do when planning out your Eastern European escape! Make sure to do your own extensive research, because this blog merely covers the tip of the iceberg!

Kraków
Having a minimum of two weeks is still not enough to go visit the entire country of Poland, but you should visit all the massive historical sights. Krakow is very close to Auschwitz, and it would be an interesting trip. You can enjoy stunning vistas over the gorgeous Polish countryside as you make the two-hour bus journey out of Poland's capital towards this historic site. 

Kraków also offers a really interesting nightlife. When you have the chance try out the local bars. For a truly authentic experience, make sure to check out some of the hidden bars across the city which are usually frequented by the locals. Try out one of the many pub crawls that the city offers in order to experience all the best clubs and meet a new diverse group of people.

Prague
After a couple of days in Poland, we recommend a quick trip to Prague. It is a long train ride, but definitely worth the time and money. If you're not such a fan of railway travel, you can also catch a cheap low-cost flight or opt for a private driver, depending on your travel budget… Once you get to Prague, make sure to visit the city and take a stroll through its many side roads. The Old Town Square has been untouched since roughly the 10th Century, and the city packs immense historical significance. Make sure to visit the places of significant historical importance, such as the Charles Bridge, the Old Jewish Ghetto, St Vitus Cathedral and many other places. 

Although it has now become synonymous with the Czech Republic, there are many other places to visit aside from Prague. We recommend places such as Kutná Hora and Český Krumlov. Be sure to take in as much of the culture as you can, and don't be shy to speak to people. The locals are the ones that will tell you about the gems of the city.

Hungary
Hungary should be the next country on your list, but before that, we recommend a quick stop in Vienna, as this small Capital City is right in between the Czech Republic and Hungary, and this city is truly a marvel to behold, well worth a quick visit. 

The next stop is Budapest and its neighbouring villages. Hungary is a truly unique European gem and is very inexpensive as a country. Visiting the Fisherman's Bastion, the Szimpla Kert and the Great Market Hall should all be on your list and are a must-see if you are visiting Hungary for a few days.

Travel with us
The great thing about some of these best holiday destinations in Europe is the escape is that the countries are so close together and so well-linked, that you can change and amend your plans very easily according to your individual preference. Other places you might want to consider, which we haven't already outlined, are Slovakia, or maybe you're partial to a longer trip around Austria – including a visit to Salzburg or the Alps. Whatever you choose to do, make sure to soak in as much culture as you can. Remember that one of the main benefits of holidaying in the East of Europe is the generally lower cost of living when compared to other, more mainstream countries to visit such as Italy, Germany or France.  Eastern European countries offer beautiful landscapes, culture and amazing history all for a small price which you will not find anywhere else in Europe.

There is a lot more to do in all of these countries, but if you visit the cities, it is already enough. If you wish for a less touristic experience, if you liked these examples of some fo the best holiday destinations in Europe then make sure to visit neighbouring villages for a more authentic experience. Don't forget that having travel insurance when you travel is always better! 

GasanMamo Insurance Limited is authorised under the Insurance Business Act and regulated by the MFSA