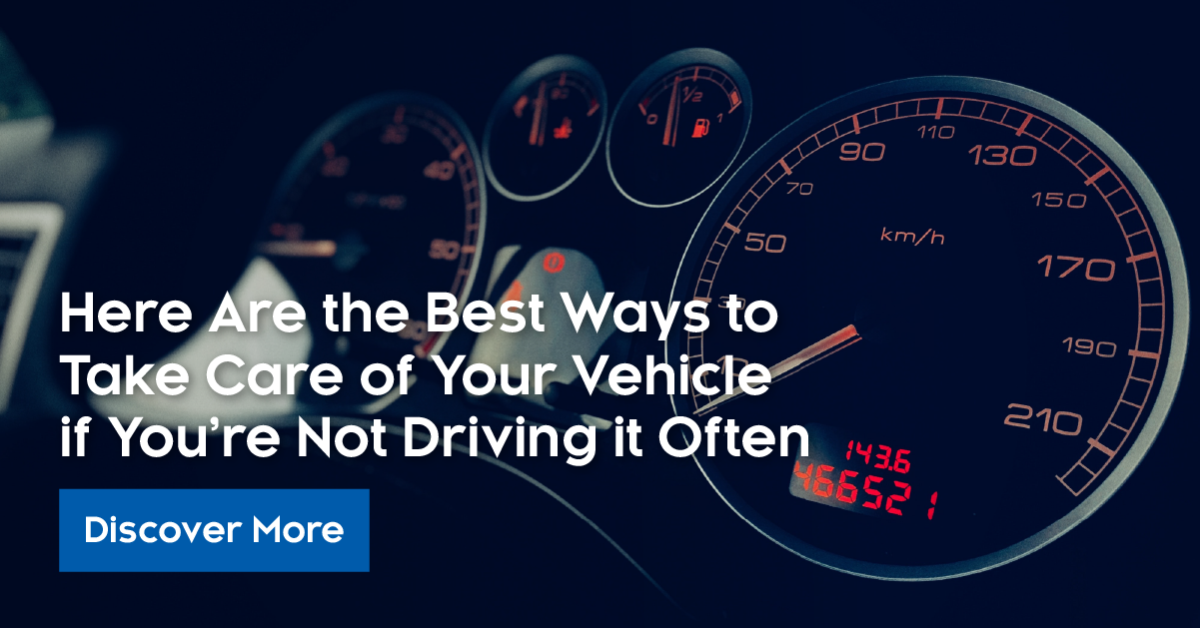 To put it simply, your car needs driving, even if there's nowhere to go. With the coronavirus pandemic forcing the majority of us to stay inside, as well as rising environmental protection responsibilities, refraining from using our cars has become a common practice. In truth, most machinery relies on regular use, motion and lubrication in order to prevent corroding or perishing. For this reason, it is important to be fully equipped with the skill of taking care of your car when you're not driving it that often. These tips below can help you in doing so.

Upkeep Your Tires
Tires lose air over time, so it's important to check your tires' pressure regularly to make sure that they are in the right condition. Letting a set of tires sit for long enough with the full weight of the car or truck pressing down can cause flat spots. If you've ever left your car sit for a while and felt a bumpy or uneven ride, that is what they feel like. Flat spots occur based on the construction and state of the tires themselves, especially if your tires haven't been moved for even as little as 30 days. You can also take some of the weight off your tires by buying certain equipment like jack stands.

Check Your Oil
If you're not making use of your car on a regular basis, your oil can deteriorate as a result of fluctuations in temperature. Use this particular time as an excuse to check for oil changes. It is recommended that you change your car oil every six months.

Get To Cleaning the Interior
When it comes to cleaning the inside of your car, it is recommended to avoid using chemically strong cleaning equipment especially right before a lengthy car storage. This will fill your car up with a potent smell that can be harmful to your health, especially if your car interior's exposure to fresh air is limited. Opt for wiping dust and dirt off surfaces with a damp cloth, so as to avoid an excessive amount of products on your surface. If you have leather seats, you can massage some all-natural leather conditioner on the seats for their full protection. What's more, make sure to keep your car in the most sanitary condition possible by regularly disinfecting it. Apply some car disinfectant on the most touched spots such as the steering wheel, seat belt buckles, handbrake, gear stick and more.

Get To Cleaning the Exterior
In addition, it is also essential to keep your car exterior clean, even if your car isn't being used as much. Indeed, environmental factors can significantly alter the paint, and so it is ideal to maintain it as well as you can. All you need is a soft sponge and some simple home-washing products. If you own a car with a sunroof, you are probably aware of the regular maintenance it needs, especially related to cleaning. The drain around the edges of the sunroof can get jammed up with junk that might even find its way into your car. To avoid this, be sure to take a look at this part of your car regularly and clean it as often as you can, especially after a windy day.

Unstick the Breaks
All car brakes relatively revolve around the same principle: the brake pads rub against the brake rotors to create friction and slow down the car. When exposed to the natural elements, the brake rotors will develop rust. Stopping the car a few times with gradual braking should clear the rust and even out the brake system properly. After having your car sit in the same spot for a long time, your brakes will need a bit of adjustment and you'll need to get your car some gas to get it rolling again.

Track Fluid Loss
Certain vehicle fluids can be hard to track on your garage floor or even on the street. Therefore it is ideal to lay a piece of cardboard under your car to monitor any car spills and easily find out which liquids are leaking. This is beneficial not only for your car but also for a nice garage floor you might want to upkeep.

Cars are valuable possessions, it is extremely important to keep them in good condition and watch out for any possible damages. The better you maintain it, the longer it is likely to last. If you need to set up or renew your motor insurance, have a look at our car and motor insurance packages to get a full insight into what we offer.

GasanMamo Insurance Ltd. is authorised under the Insurance Business Act and regulated by the MFSA