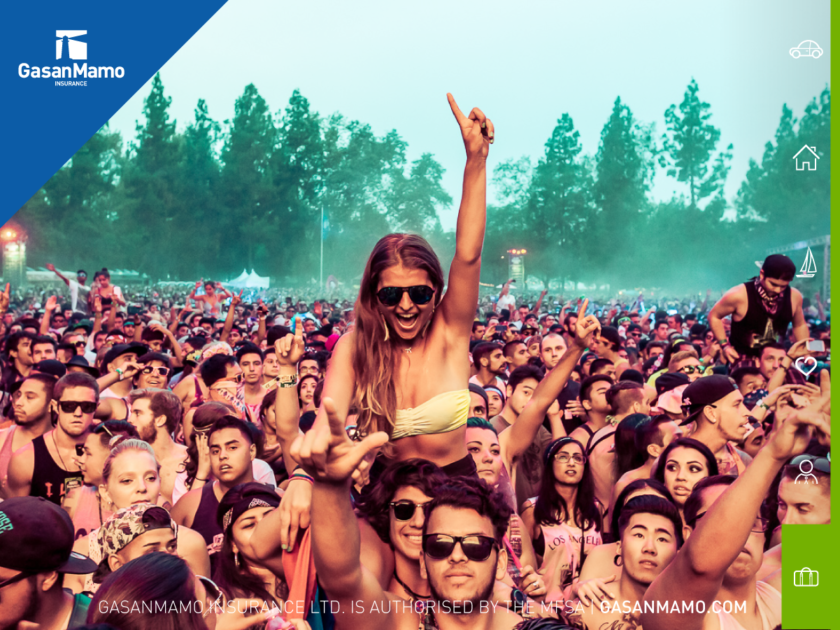 Travelling for music festivals is an amazing way to discover new places, people and of course, your favourite bands performing live. Music festivals not only make you happier, but they also change your life. Music festivals spark a light inside you and give you that great adrenaline rush. In this article, we present you with a few of the best upcoming summer festivals from around the world. Buy your plane tickets now and get ready to make new memories and friends for life.
Sziget Festival
Budapest, Hungary (9-16 August 2017)
Performing: Kasabian, Major Lazer, Wiz Khalifa, Macklemore & Ryan Lewis and more
Budapest is a fantastic city worth visiting and Sziget is a big and well-known festival where tickets sell out quickly. Be quick!
Bestival
Isle of Wight, UK (7-10 September)
Performing: The xx, A Tribe Called Quest, Pet Shop Boys and more
Bestival is known for madcap adventuring and its spectacular themes with an impressive musical lineup and endless side performances.
BoomTown Fair
Winchester, UK (10-13 August 2017)
Performing: The Specials, M.I.A., Cypress Hill, Sublime with Rome and more
Get ready for the wild wild west – the unique BoomTown Fair festival is wild-west themed and takes it to a new level. Get ready for a wild ride!
Oasis Festival
Marrakech, Morocco (15-17 September)
Performing: Agents Of Time (live), Black Rose, Call Super, DJ Stingray, Dr Rubinstein and more
If you are a fan of electronic, EDM and jazz music, this festival is for you. The festival also offers yoga classes, henna artists and champagne bars.
Le guess who?
Utrecht, Netherlands (9-12 November 2017)
Performing: Pharoah Sanders, Linton Kwesi Johnson, Perfume Genius, Ben Frost and more
Utrecht, the Dutch college town transforms once a year into a citywide music festival with mostly electronic music bands performing.
Festival au Pont du Rock
Malestroit, France (29-29 July 2017)
Performing: Catherine Ringer, Peter Doherty and more
A music festival filled with a variety of styles, including rock, indie, reggae, rap and electronic music. Be sure you will find something you like here!
Panorama NYC
NYC, USA (28-30 July)
Performing: Solange, Frank Ocean, Tame Impala, Nine Inch Nails and more
Why not travel a little bit further, and go to USA's newest music festival giant, the Panorama music festival in New York City, and listen to pop, rock and urban music?
Break your routine and travel far and a lot, explore and live life to the fullest. Whichever of these seven best summer festivals you decide to go to, make sure you always have travel insurance to give yourself the peace of mind you need when travelling.
Sources: