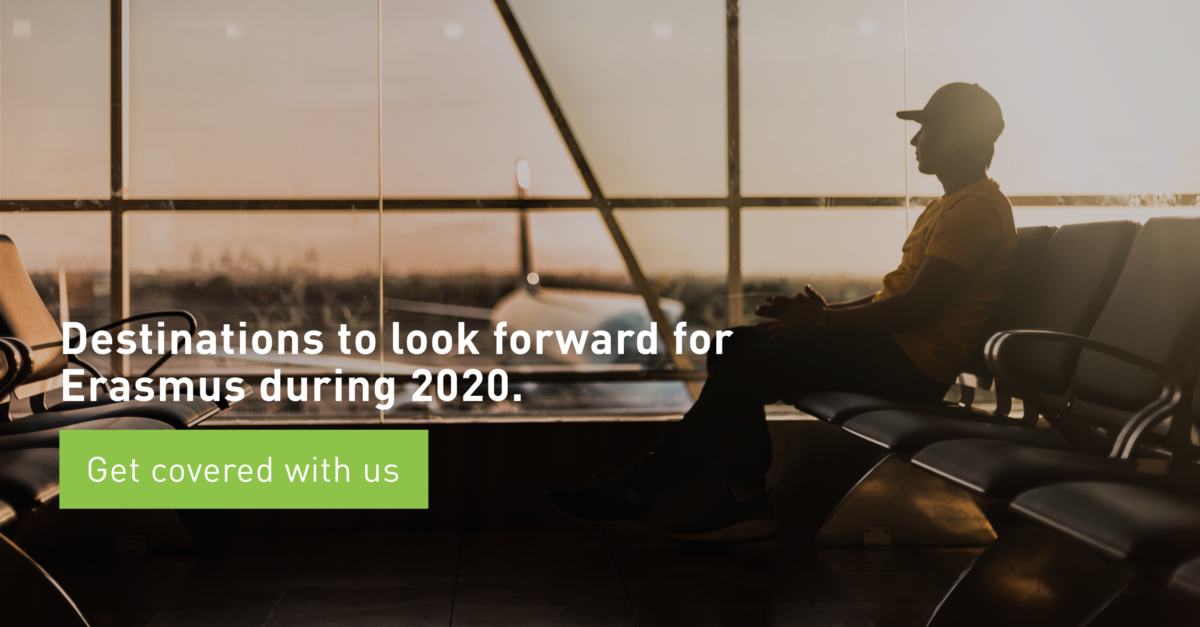 Everyone dreams of living abroad, whether for a month, a year, to study, or to work. It is a dream that a lot of people harbour but might not necessarily act on. This is because moving away from home is an extremely massive leap away from your comfort zone and it might deter people away.

There are a variety of means by which which one can travel and make life a bit easier for them. Erasmus is one such means. The Erasmus Programme is a European student exchange programme established in 1987. The notion behind this was to promote mobility and unity throughout Europe. It has done as such for more than 3.3 million students in the European community, with around 4000 universities and 31 countries which are participating in the project.

Erasmus is a great opportunity to meet amazing new and open-minded people while also discovering a new country with the opportunity to call it home for a small amount of time. There are a lot of ways which you can apply for Erasmus, with many students already enrolled being enrolled in bachelors or masters and applying through the university they are currently attending. That is why most Erasmus applicants are students applying for a student exchange, but many might not be aware that Erasmus offers traineeships or the opportunity to teach abroad.

Wherever you will be travelling, make sure to carry out very extensive research on the country where you will be visiting. It is always essential to be as prepared as possible for what you might encounter, so do set aside enough time to do your research well.
Prague, Czech Republic
This is one of the most in-demand places for Erasmus. This is simply due to the affordability of the country. Housing is not expensive, you will find students paying around €100 a month and living expenses are also quite low.c. Besides being an affordable destination, Prague also offers the luxury of proximity with other neighbouring countries. Poland, Hungary, Slovakia, Austria, Germany, or Slovenia are only a bus ride away. If you ever have the time and money to do so, it is greatly suggested to take some time to visit different countries while you have the chance.

Don't worry about a language barrier – although nothing can compete with Malta, being such a multicultural city, English is still widely spoken by locals in Prague.

United Kingdom
There are many universities which you can visit in the UK and all of them offer a wonderful and refreshing experience. Whilst the universities in the UK are very well established, another key factor which should not be overlooked is the lack of language and cultural barriers, allowing facilitated communication and easy integration.The United Kingdom is also a beautiful country with plenty to visit and many activities constantly going on. Wherever you go, whether it is to Birmingham, Glasgow, Limerick, London or any other universitiy in the UK you will truly get to have a unique experience with a lot of memories to come back with.

Housing in the UK is not the cheapest, and it is suggested that alongside the stipend that Erasmus gives you, you should either find a small part-time job or have some of your own money saved up to support you.

Groningen, The Netherlands
This university is one of the largest universities in the whole country, with around 175 courses to choose from and 9 faculties. There is something for everyone in this uninversity, but the problem is that the price can be quite daunting. This is probably one of the most expensive cities in the whole programme but within the Netherlands, it is one of the most affordable. Depending on how long you will be staying, getting a part-time or weekend job should not be a problem and it will help you immensely. Getting a bit of money on the side will help you tenfold.

The climate in the Netherlands is something to get used to. The city is also filled with clubs and bars, which are open most days. This city offers one of the best university atmospheres that Erasmus has to offer, so make sure to check it out!

Erasmus offers something for all, with most countries in the EU offering boundless possibilities. This list only scratches the surface with regards to locations to visit. England has a lot of opportunities within itself, not to mention the rest of the United Kingdom and Ireland. Prague is very affordable and the Netherlands offers one of the best student lifestyles out there. Before applying to a placement, ensure to have had a look at what student life is like in the area you will be living in. Making sure that above all that you're safe and secure, is essential. And whilst you cannot safeguard against all eventualities, a GasanMamo Travel Insurance policy can offer you the peace of mind you'll need to thoroughly enjoy your foreign adventure without the need to worry about the "what if"s.

GasanMamo Insurance Ltd. is authorised under the Insurance Business Act and regulated by the MFSA