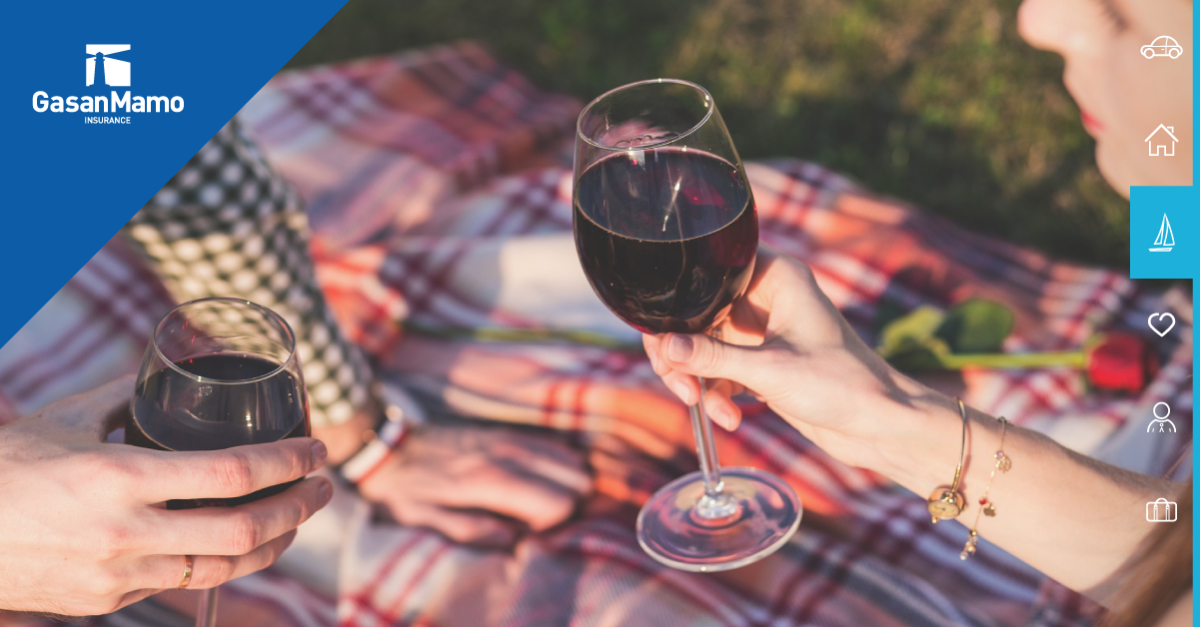 If you love spending long days at the beach and parties at night, then summer in Malta is made for you. The island glows like fresh honeydew from the breaking hours of dawn and the streets are buzzing with life day and night.
With so many things one can do, you should definitely sit down and start compiling a list. However, to get you started and help kick-start your summer adventures, we have compiled our own list of things to do in the summertime on our little rock.
1. Hit the beach
The first thing that people think of when they hear 'Malta' and 'summer' in the same sentence is beach! It is fair to say that it is practically impossible for someone to opt out of hitting our beautiful sandy beaches. It is no coincidence that Malta is considered to be a beach holiday for many tourists, with plenty of bays with rocky and sandy beaches to choose from. You could hit the most popular and most frequented beaches such as Għadira Bay and Golden Bay, or the quieter ones like Paradise Bay and Armier. If you're the type to love peace and quiet more than anything in the world, then you should go to Fomm Ir-Riħ Bay, which although might take a bit of an effort to get to, it is well worth it in the end as it provides absolute tranquility. For our full list of must-see beaches in Malta, check out this post.
2. Go to at least one of many festivals in Malta
In the summertime, Malta is buzzing with local feasts and festivals. There are so many that it is difficult to keep track of all of them. However, some of the most popular ones are the various village festa, the wine festivals, the strawberry festival at Mġarr and Notte Bianca, amongst others.
3. Diving
If you have what it takes to hit the bottom of the sea, then you must go on a dive when in Malta. With so many professional diving schools, you are sure to have yourself a whale of a time, whether you are an experienced diver or a novice looking forward for the first dive ever.
4. Fishing
Going fishing is certainly one of the most fun activities you could do on the island. Ideally, you should rent a fishing boat and go out a couple of hundred metres from the shore. Malta is full of edible fish, and although big fish can also be present in Mediterranean waters, Malta is known as one of the safest fishing destinations in the Mediterranean. Renting a fishing yacht means you do not have to worry about rods or tackle, everything will be provided for.
5. Plan a day trip to Gozo
Gozo is a rare gem for all nature lovers. It is quiet, peaceful, relaxing and has the most beautiful landscapes. It is also home to some of the best beaches. Ramla L-Ħamra is without a doubt one of the most sought after sandy beaches in Gozo – with its bright red coloured sand as its name implies, with Ramla standing for Bay and Ħamra standing for red. Therefore, it is a must to hop onto the ferry, which only takes about 15 to 20 minutes to get to Gozo.
6. Boat trips around the Maltese Islands
Why not get a glimpse of all the islands on a boat trip? Not only is it a fun and exciting way to get a clear picture of the geography, but some trips also drop anchor in Comino, where you can enjoy a swim in the breath-taking crystal-clear blue waters of the Blue Lagoon.
As for the romantically inclined, a boat trip by night is definitely recommended, where stars are clearly visible all night; and who knows, you might even get a glimpse of a shooting star.
7. Charter a yacht
And finally, what better way to discover the beauty of the Maltese coastline than to charter a yacht and enjoy the serene and crystal-clear waters around the Maltese Islands in total privacy? Chartering your own yacht will give you the opportunity to spend a wonderful time relaxing with family and friends in total privacy. You can also visit the numerous caves and natural shelters that dot the Maltese coast, making it a natural wonder for all to watch from afar, and to enjoy for the few who visit by boat.
Malta was, is, and will always be "the land of sun, sand and sea"! And if you are really a sea lover then you should definitely consider buying your own boat, whether a small boat or RIB, or a bigger yacht to entertain family and friends.
Sources:
https://www.malta.com/en/attraction/beaches/top-10-beaches-in-malta-gozo-and-comino
https://www.mydestinationmalta.com/travel-articles/things-to-do-in-malta-in-the-summer
http://www.visitmalta.com/en/beaches-and-bays