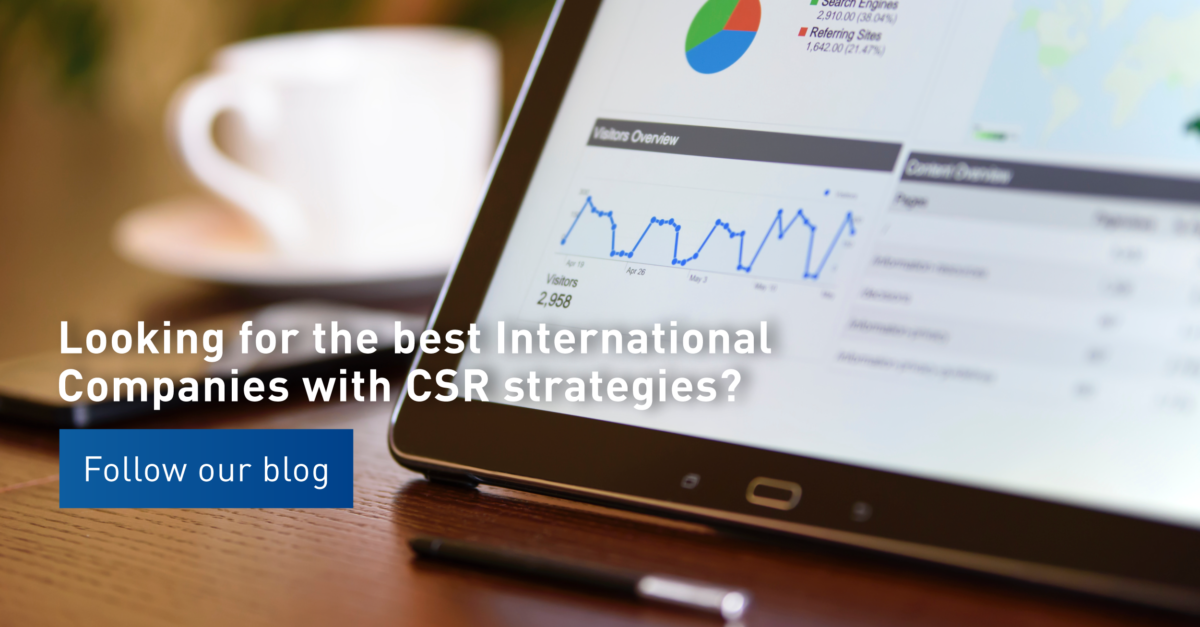 Companies which have great corporate social responsibility (CSR) practices and techniques usually find their public image and reputation to improve drastically, so it is essential for every company to have well-thought-out PR and CSR strategies.
What exactly is CSR?

CSR is a self-regulating business model which is created to ensure that a company is socially accountable, to itself, its stakeholders and ultimately the public.
CSR stragies help a company to be aware of the type of impact they are having on various aspects of society; for example, social impact, environmental and economic.
When a company is engaging in corporate social responsibility, it means that the company is looking to enhance and improve society and the environment instead of contributing negatively towards them.
There are a lot of companies showing us how it should be done, and we should all learn from such companies.
Google
Google is known and trusted for being environmentally friendly and has undertaken a lot of initiatives for preserving nature.
The CEO of Google, Sundar Pichai, is very outspoken – not only regarding environmental issues; but he also concerns himself with social issues. Google has invested around a billion dollars in renewable energy initiatives and also push for other companies to reduce their environmental impact through various Google services such as Gmail.
Coca Cola
A very large and well-known company, Coca-Cola, is a beloved brand by all because we all drink their products and all love them.
But their delivery trucks used to contribute to around 3.7 million metric tons of greenhouse gases to the world.
Being aware of this, the company made serious changes to remove such a drastic footprint on the world, like investing in alternatively fueled trucks. By 2020, the company is seeking to create a 25% reduction in its carbon footprint as part of their CSR strategies.

Ford Motor Company

Ford plans to use the Ecoboost engine, to increase fuel efficiency and reduce greenhouse gas emissions.
They have invested around 11 billion dollars to create 40 electrified vehicles, all in the hopes to reduce as many emissions as they can.
They are trying to electrify even their most mainstream vehicle so that it will have zero emissions.
Other than this, American Ford dealerships rely predominantly on wind sail and solar systems to power their place of work.
These decisions and investments will boil down to public perception, and when the public notice that a company is trying to solve the problem and not causing it, then as a consequence of this, the company's reputation will be on the increase
Starbucks
For Starbucks to increase their socially responsible efforts they have pledged that by 2025, they will hire around 25,000 veterans, to help them find careers after coming back from war. Besides this, they will also look to hire young people to give them a chance to jumpstart their careers with a trusted company. They will also try to hire around 10,000 refugees by 2022.
Efforts like this are what people look for in a company, something that the company can give to society at large; and here Starbucks is giving a chance to these people, a chance for an amazing beginning or a new beginning for others.
The Walt Disney Company
Right now everyone is talking about the environment, and with good reason – everyone should aim to diminish their carbon footprint and preserve the environment around them.
This is the aim of the Walt Disney Company. They have goals to conserve as much water as possible, for zero greenhouse gas emissions.
Besides this, they are also very strict with international labour policies, all with the aim of protecting the rights of their workers.
Bosch

This company is spending around half of its research and development budget on creating environmental protection technology.
Bosch looks to support universities and certain research programs that are mainly tied to environmental protection.
A lot of people are now beginning to be environmentally conscious, so having a company with such high authority making waves of a certain magnitude to push the idea of conservation is a great stepping stone to a cleaner and greener Earth.
Insure Your Business with Us

Consequently, having a company strive for such conservation will improve their CSR strategies tenfold, because this is what people want to see.
A company that connects with its consumers and realises the concerns of what is happening around them.
In conclusion, having a well thought CSR strategies will be a key stepping stone in any business to move forward and become loved by the public, always try and help the society in which you live and always try to conserve the environment around you.
Giving more jobs, better salaries, and investing in environmental and societal needs will push the grandeur of your company.
Look at our Business Insurance for a tailored made solution.
At GasanMamo, giving back to the community is a value close to our hearts. The support we give ranges from financial assistance to NGOs & charitable causes, to rolling up our sleeves to participate in environmental clean-ups.
We believe in supporting all members of the community, and in supporting diversity and minorities, which is why we regularly sponsor events such as Malta Pride.
We also endeavour to support our cultural heritage, providing regular support to Malta's Notarial Archives, and the restoration of historical landmarks such as the Delimara lighthouse. You can look for more GasanMamo initiatives here.
GasanMamo Insurance Limited is authorised under the Insurance Business Act and regulated by the MFSA