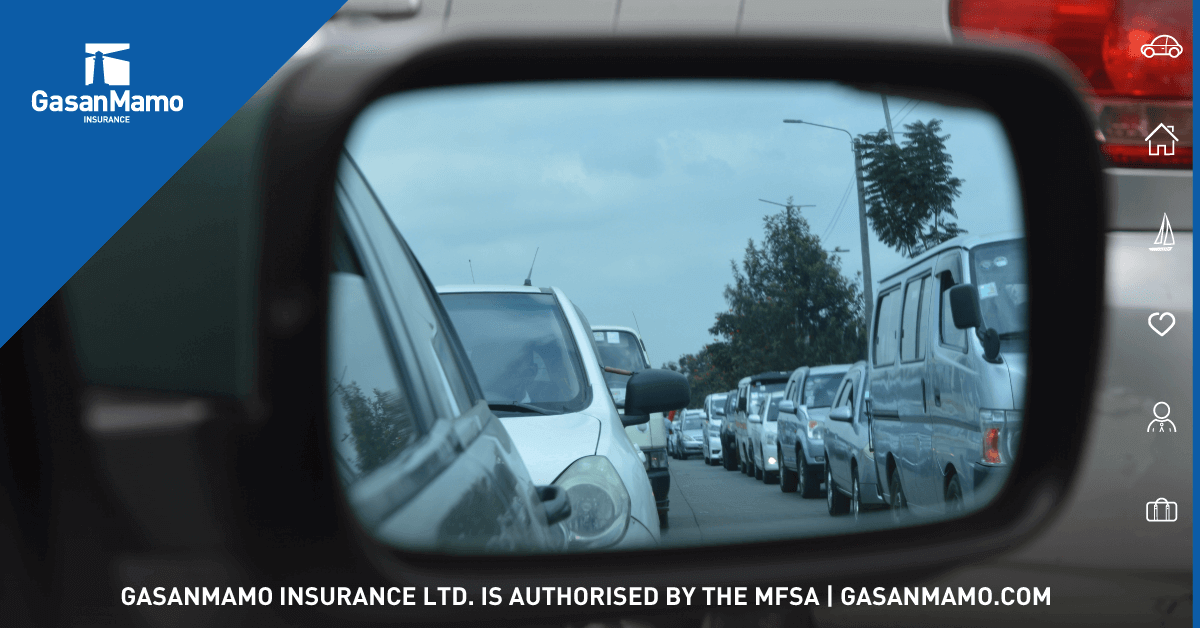 When visiting the wonderful country of Malta, you will instantly be inspired to do, see, eat, visit, and try everything you possibly can.
With incredible historical heritage, stunning sights, and delicious local cuisine, Malta has far more amazing features than can be included here.
There is one downside living in Malta, however: traffic.
Luckily, there are a number of things you can do to beat the traffic, get to where you want to be faster, and make the most of your precious free time without risking losing points in the penalty point system that was recently implemented.
Whether its boat, carpool, or taking advantage of public transport, read on to discover how to beat the rush!
Make the most of public transport
Malta is fortunate enough to have a transport system in which buses pass very frequently, making it easy to get around and from place to place.
With over 380 buses, many of which are the youngest and most modern in Europe, and routes extending far and wide, it is easy to hop on and off a bus at your convenience, saving you frustrating time stuck in traffic queues.
In addition, you have fun with a clear conscience, as the fleet are all fitted with either Euro 6 or Euro 5 engines, containing the latest diesel emission technology, ensuring minimal impact on the environment.
Catching the bus in Malta gets you from A to B quickly, with the added advantage of saving the planet!
Save your time and your money
There is an added bonus to making the most of Malta's bus system: you could save yourself money, meaning more to spend on important things.
The tallinja card is a personalised transport card, bearing your photograph and name, and is a prepaid card which can be used to pay bus fare with a simple tap, making using public transport such quicker and easier.
Another bonus?
Using the tallinja card also saves you money, with fares working out cheaper when you pay with the card than cash on the spot.
The more you travel, the more you save with daily, weekly or monthly capping.
Once you reach a total spend from all of your journeys, you will not pay for any more journeys in that day, week or month, depending on your card.
The more you travel and experience Malta and Gozo, the more money you will save, making a win win situation for everyone!
If you needed a reason to convert you to public transport, the tallinja card is surely it.
Share a life and save time
If you have no choice but to drive to your destination, then don't despair, there are still ways you can beat the traffic.
There are over 350,000 vehicles for 420,000 inhabitants in this smallest country in Europe: something has to change.
Carpooling allows you to still get to where you need to go easily, but reduces the number of cars on the road, reducing congestion, saving time and reducing air pollution – bonuses for everyone!
Carpooling involves sharing a car with someone heading the same way as you – perhaps a work colleague, family member, or someone who works or lives in the same neighbourhood.
This means that instead of two, three or four cars going to the same place, containing only one person each, one car can get the same people there.
If you're anywhere between the ages of 18 to 24 you can get also get a discount on your motor insurance.
But what if you don't know anyone heading your way?
The joys of technology can be your saviour! 'Bumalift' is one of the largest carpooling apps in Malta, and offers solutions depending on your situation and lifestyle, with different services for University students, parents and workers.
Sign up for the app and instantly discover people heading to your location.
Try something different
Looking for an alternative travel option?
Why not try a boat taxi!
Taking you off the congestion of the city roads immediately, boat taxi's are a fun, easy and direct way to get around the island.
This is a particularly popular choice for those wanting to visit Sliema and Valetta, and travel between the two.
The journey by bus, car or taxi involves driving the whole length of the coast; a task which takes time, and cuts into your planned activity.
When travelling by water taxi, however, the journey takes only 10 minutes, leaving you with plenty of time to enjoy the important things!
Pickups are available from Valetta and Sliema, and prices mean you grab a bargain as well as a cool form of transport!
Scuse me I'm scooting!
If you are looking for something a bit different, scooters provide a novel, speedy way of getting around.
Smaller and zippier than cars, they are able to move more quickly on the roads, getting you where you need to be faster and in style.
Whether you fancy Motorini or Vespa, there are plenty of choices to suit your taste and requirements.
There are a number of options for hiring if you cant or choose not to commit to a permanent purchase, and this can be a good way to get a feel for the scooter and how it fits you.
For fast, easy travel with a difference, try life on two wheels!