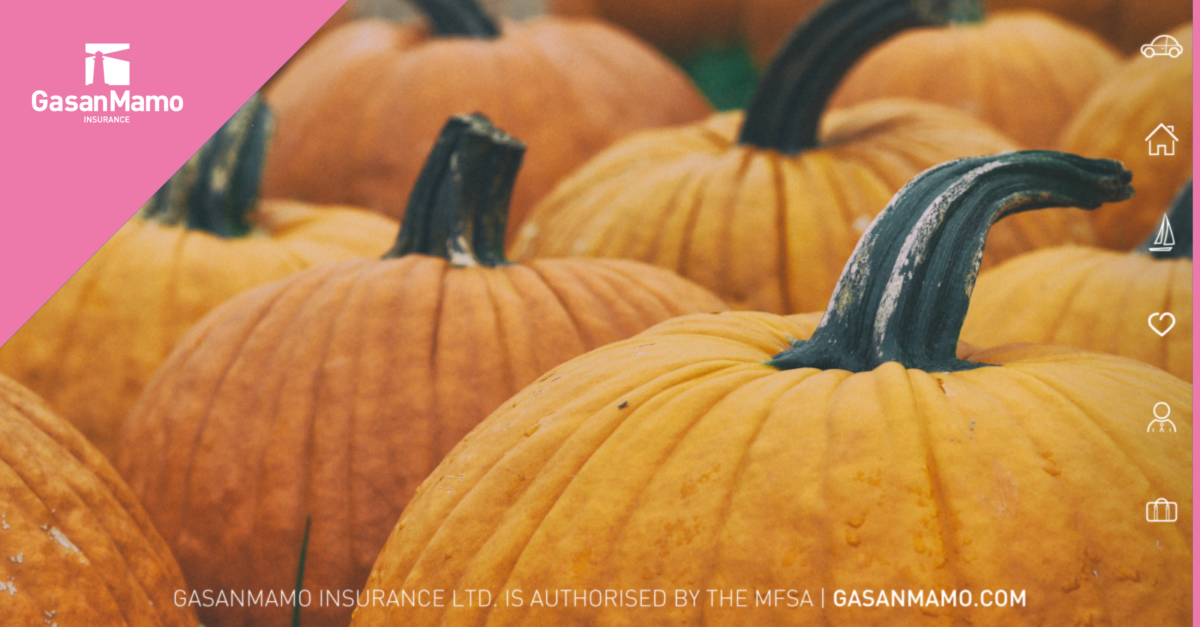 Autumn is the perfect time – the weather is changing, and so is the food on the table. You want your meals to be a mix of crisp and fresh, whilst still having that warmness infused into it, which simply hints winter.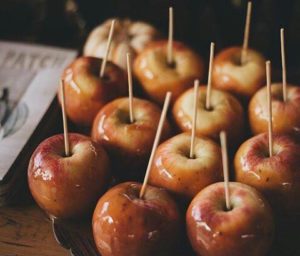 We've gone round a few countries and we'll be giving you their favourite dishes for the autumn season. Challenge yourself to buy healthier and more organic fruit and vegetables. Look into what's seasonal and try to make rather experimental dishes everyone will appreciate.
Pumpkin, chestnuts and squash are both quite seasonal so they will be featuring quite often.
Italy
Think of the fresh breeze, the gorgeous clear blue seas and the quintessential Italian staple – pasta. For autumn we're giving it a bit of a twist and going for a risotto with some wine for an extra kick.
Try a delicious roasted squash, pancetta and chestnut risotto! Even just saying it makes your mouth water.
Upping the vegetables and swapping the risotto for pearl barley makes a hearty winter warmer. Scatter with parmesan and dig in!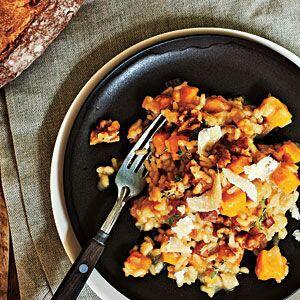 France
The first thing to come to mind when we think of French food in the autumn months would have to be creamy, thick soups with slices of toasted or fresh bread, to dip into it. The French do a great tomato soup yet right now we'll focus on an ingredient with more of an autumn feel.
This is where the pumpkin comes in – creamy pumpkin and lentil soup. It's perfect if you're carving out a Halloween pumpkin or you're picking up a cheap squash – use loads of the flesh and seeds to make it extra thick and nutritious.
Morocco
Think about the Moroccan markets bustling with people and colour. Their dishes retain their summer hues throughout the colder months too. Like the British and the French, the Moroccans like their stews. Apart from being quite easy, as they can be left to cook slow and steady they are also a great warmer and keep you filled throughout the day.
Try a chickpea, squash and cavolo nero stew. This dish contains three of your five-a-day and is an amazing veggie family dish.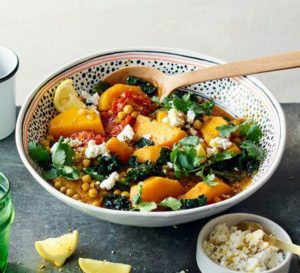 United Kingdom
Now the meats really come in as well as the dumplings! The combination of this dish will leave you speechless, it's a simple and relatively quick stew to make too – even more reason to make it!
A pork and apple stew with parsley and thyme dumplings is all you need on a cold day, to warm the cockles of your heart. To add more flavour let the dumplings and pork soak up some cider and mustard.
Malta
We have lots of seasonal fruit and vegetable dishes, including soups that are full of flavour.
There are many sweet treats that we do here yet one of our best wintry and wholesome pies is probably the apple and clover one with hints of cinnamon.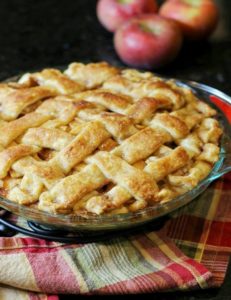 Vegan
This isn't a country, but just in case you wanted something a bit different this just might be it. How does a vegan shepherd's pie sound?! How do you transform such a meaty dish into a vegan one?
Use porcini mushrooms, leeks, carrots, butternut squash pieces and plenty of fresh herbs. Then finish the dish by topping it with new potatoes. This is perfect for a night in with the family, watch a movie as you listen to the wind outside.
This is just a taster of what you can be replicating at home. If you're looking for more inspiration there are various autumn festivals you might want to visit. The Budapest Palinka & Sausage Festival, or the Mallorca Olive Festival are super ones, and how about checking out Norway's Hardanger Fruit and Cider Festival?!
Try out these international dishes with a little help from our Annual Travel Insurance: https://www.gasanmamo.com/personal/travel-insurance/