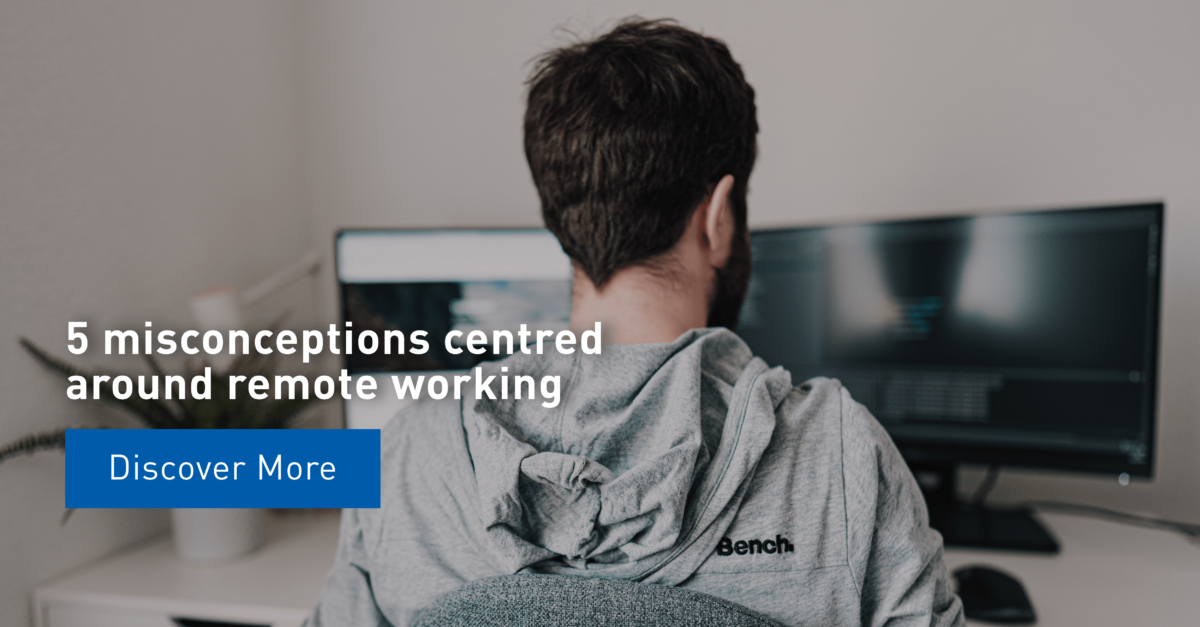 You may have heard a lot about the evolving climate of remote working, and how the recent outbreak situation is testing the limits of businesses' ability to adapt in these trying times. As with any other topic, there are a set of myths centered around the concept of remote working. We shall be thoroughly addressing these below in order to put your mind at rest in these changing times.
Less productivity
This is a common misconception when it comes to working from home. It is true, in fact, that distractions exist within every environment, whether that be at home or at the office.

However, the misconception that working from home is a bad idea because there are too many distractions is simply untrue. It is safe to say that virtual teams can be just as successful with respect to productivity levels as non-remote teams. In fact, there are about the same amount of possible distractions at home as there are in the office. For example, co-workers talking and laughing can be just as much of a distraction as leaving the television on while you are working.

One can even argue that working in an office leads to a number of other distractions that are often not taken into account. For example remote teams save time that they would have spent on their commute to the office, or trying to find a quiet space to take a call. This can easily be avoided when working from home.
Less motivation
Another myth is that the fact that employees work from home can lead to a lack of motivation. This is because some people can work while in bed, and still wearing their pyjamas.

In reality, although there is no strict dress code, employees have to constantly connect on video chat, and also get on client calls, so they have to think about the way they present themselves. Without a doubt, remote companies expect their employees to dress appropriately when they are on a client call. So, the usual hoodie and shorts is substituted for a shirt and trousers.
Being out of contact
This is, by far, one of the biggest myths related to remote working. In reality, in this day and age, this could not be further from the truth. Technology bridges the gap and allows us to connect and collaborate with our colleagues as well as our clients. Remote workers are required to keep in contact and to remain available should any work issues arise. So using technology to go on a quick slack or google hangouts call is very quick and convenient. Employees care more about each other because they have to go that extra mile to get to know each other within the company, and this sentiment would not exist in the same capacity if all were working under the same roof in one company all the time.
Reduced company culture
It is often thought that the culture which is harboured when people work together suffers when they are no longer in regular face-to-face contact. Although this is partly true, there are many ways to reduce this issue.

Many remote working teams have a few events a number of times a year, so they have the opportunity to further enhance the relationships cultivated throughout the year while remote working. So, even though they do not get to spend everyday together, they get to meet up to catch up from time to time. This could either be a face-to-face meet up, or a group call on with a glass of wine.
Expensive to set up
One very real myth related to this topic is that it can be expensive to set up the appropriate software and servers which enable everyone to have the capacity to work on a common server.

However, the more common remote working becomes, the cheaper and easier to access the software is becoming.

Any set up expenses may be evened out from the perspective of an employer, as you will be able to introduce leading experts from all around the world to your team. This can be done by means of video conference so no expenses have to be spared for travel and event planning.

Conclusion
Whether you decide to keep your team working from home or you are eager and ready to go head back to the office as soon as possible, it is safe to say that you will need home insurance in order to feel secure knowing that you are covered.

So head on over to www.gasanmamo.com to learn about our private comprehensive home insurance policy and find out what coverage suits you best!

GasanMamo Insurance Ltd. is authorised under the Insurance Business Act and regulated by the MFSA