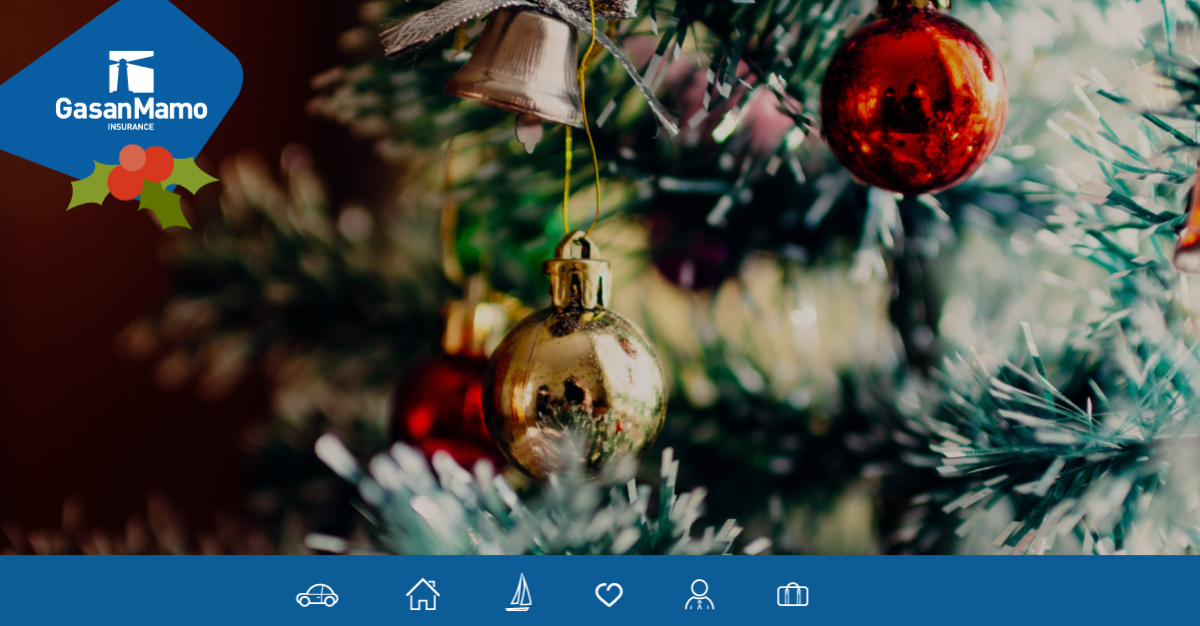 Done some Christmas shopping yet? How about some new Christmas decorations this Christmas season In today's post, we are going to discuss the 5 Christmas decorations commonly used in Malta, along with some history about them.
Handmade Glass Baubles
Unique, handmade baubles are produced in a traditional ancient technique dated back to the last century BC by glassmakers, they are made from molten glass and mouth-blown using blowpipes.
One, two or a combination of colours to the Christmas baubles will add colours and patterns to your Christmas tree or to your kitchen window. You can choose from a ready-made package set or choose your own colours and patterns to match your home style and colour scheme.
You can also choose from a variety of shapes, including round, square, diamond, and triangle, amongst other figures, making them an ideal Maltese home decoration as a gift for your loved ones or for yourself!
The Christmas Crib
Crib building in Malta is said to have been initiated in the first half of the 17th Century, mostly created by monks and introduced by Italian noblemen.
In Mdina, one of the 'presepju', as known by the Maltese, is displayed at St Peter's Monastery in Mdina, which dates back to 1670.
More recently, cribs started to be created by various people in various shapes and materials. The cribs in Malta reflect the Mediterranean and Maltese context, and the materials used are limestone, which reflects the Maltese landscape and coal residue, which is also referred to as 'gagazza'.
Due to the fact that fewer coal furnaces were used in modern lifestyles, the 'gagazza' material became more inaccessible and therefore, crib builders turned to the more modern material 'papier mache'.
Papier mache was an ideal alternative since it was more solid and light and gave the possibility for the artist to paint and add other materials onto it to create a more refined product.
An interesting feature of the Crib is the small statues, or 'pasturi' as known by the locals, of baby Jesus, Mary and Joseph. Some Cribs include an extensive number of 'pasturi' to include the 3 Kings, farmers, animals and village personas such as the baker, and village woman.
Most 'pasturi' are made of clay and handpainted to create details of the face and texture of the clothing. 'Pasturi' vary in size and can be as large as high as a half metre, which is usually displayed in bigger venues.
Canary Seeds (Gulbiena)
An old tradition that is still present to date is the sowing of canary seeds, known as 'gulbiena' by the Maltese, on clots of cotton or cotton wool in flat pans or containers around three to four weeks before Christmas.
'Gulbiena' is left in a dark room or cupboard since it grows into a shimmery white colour when grown in dark places. They are then placed near large figures of baby Jesus or placed along the front façade of the crib.
Large Figures Of Baby Jesus (Maxtura)
Large figures of baby Jesus in a cradle, also known as 'maxtura' in Maltese, are normally displayed in windows and balconies for walkers to see or in various spaces indoors.
They are most often decorated by 'gulbiena' and sometimes also decorated with candles, coloured lights and a warm coloured star on top of the statue.
Christmas Cards, 'Il – Kartolini'
The tradition of the Christmas cards, known as 'il-kartolini tal-Milied', was imported from Germany in the 19th century and is usually given together with a Christmas present which is commonly exchanged between friends, colleagues and family members on Christmas Eve.
There are some more traditional Kartolini that are based on religious pictures of Baby Jesus, Mary and Joseph. However, there are also those that display figures such as Father Christmas, the elves and reindeer.
Some Maltese homes display their 'kartolini' received from their family members and friends, on their cupboards or hang them on a string across rooms or along walls.
Christmas in Malta is a very prominent festive season, where homes, Churches, and village streets are decorated with multi-coloured lights, known as 'festuni', and shop windows are displayed with Christmas decorations and a large variety of toys and presents for Children.
Also, it is common to see large Christmas trees, sigra tal Milied, displayed in public areas, and shopping areas, and smaller ones are used by the Maltese inside their homes, which are commonly decorated according to the colour scheme of their homes.
'Tis the season to infuse our homes with festive cheer, as we adorn our spaces with beloved Christmas decorations. The traditions that grace Maltese households during this joyful time reflect the warmth and spirit of the season.
At GasanMamo Insurance, we celebrate the joy that comes from creating a cosy and inviting home environment. Just as these decorations evoke a sense of togetherness, our comprehensive home insurance offers a sense of security that lasts beyond the holiday season.