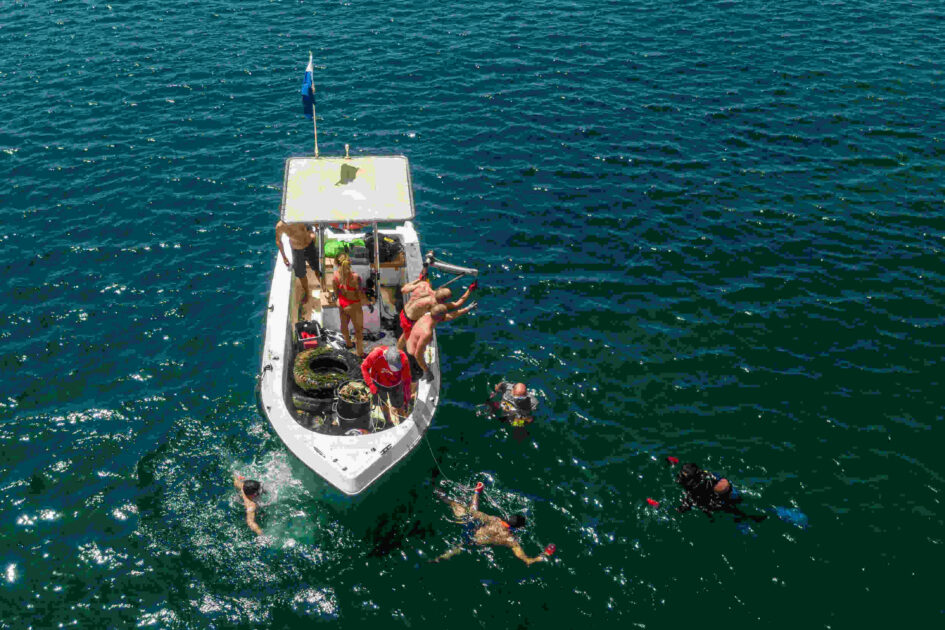 Marine debris is a well-documented issue globally and locally with sobering statistics such as 244,000 metric tons of trash floating on the surface, and another 8.5 million metric tons of waste sinking to the sea floor every year. Leading Insurance company GasanMamo Insurance continues with its environmental CSR support to combat this crisis, this time with the purchase of two much needed diving kits and diving gear for environmental NGO Żibel
Supporting the environment with NGO Żibel
The insurance company has always placed importance and priority on initiatives that support the environment, regularly offering contributions and support to NGOs like Żibel which is tackling the problems head on through regular clean ups both on land and under the water.
While divers regularly find car tyres, plastic and glass bottles, fishing tackle and ropes, there have also been some more unusual treasures discovered on these diving clean ups along the lines of false teeth, thermos flasks and literally thousands of coloured plastic bottle tops, as well as entire boat trailers, construction pipes and old diving flippers. Just this summer alone,  NGO Żibel has collected 3.9 tonnes of waste with the diving clean ups.
"We're pleased to be collaborating once again with one of Malta's most energetic environmental NGOS," said Mark Mamo, general manager for GasanMamo Insurance. "Their passion for cleaner seas creates a natural fit between our organizations, and the environmental ethos that we strive to create and support both within our organization and our communities."
About GasanMamo Insurance
Able to trace its roots all the way back to 1947, GasanMamo Insurance is one of Malta's leading insurance companies providing competitively priced and a different range of insurance cover types, from car insurance and boat insurance to home insurance and health insurance for both personal and commercial clients through the Maltese Islands. The company recognises the importance of customer value and ensures that it maximizes value by keeping premiums as low as possible, yet maintaining the correct balance to provide service that meets the standards set by the company. Corporate Social Responsibility makes a big part of how GasanMamo Insurance goes about business. The company believes that giving back to people and communities is their duty and serves to enrich lives across the board.