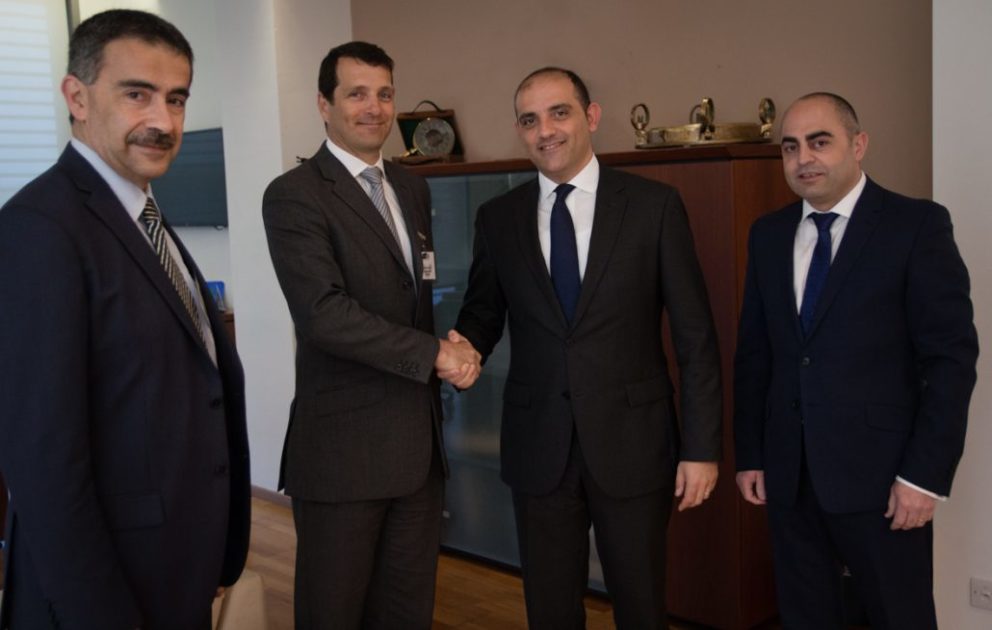 Transport Malta in collaboration with the Malta Insurance Association is introducing an online system which will make the transfer of vehicle ownership more efficient and convenient. With effect from the 11th of April 2017, authorized Insurance Agencies and Brokers may process online the transfer of the registered ownership of vehicles and customers will no longer be required to call at Transport Malta's offices for such service.
Today's agreement marks an important step in reducing bureaucracy.  A number of clients will no longer wait in different queues but will be served from one location.  Chairman and CEO of Transport Malta, Mr. James Piscopo, said that etransfers is merely one of the first steps; Transport Malta has embarked on a process to make more of its services available online, to serve our clients better, faster and more reliably.  
This procedure requires the seller, buyer and witness to sign the actual vehicle registration certificate at the back and present it together with a copy of their Identity Card at any authorized Insurance agency or broker, who will issue a new Insurance policy on the new vehicle owner. The system will prompt all the related fees, including licences, administration fees, penalties, CVA fees, contraventions and any other fees for the transfer. These fees will be paid prior to the transfer process. Once the transfer is processed, the Insurance agency/broker will issue the new registration certificate in the name of the new buyer.
The system will take off with simple transfers but will allow transfer of vehicle ownership when the buyer or the seller is a motor car dealer. Transfers that require change in registration plates, customized plates, transfer by inheritance or any vehicle which has any restriction, are to be carried out at the Authority.
The following types of transfer of ownerships will be included on the online system gradually:
Vehicles with the following VRNs:
Chauffeur Driven, Leased or vehicles on Hire

 

(**K ***) (*GY ***) (*PY ***) (*LY ***)

Taxi Vehicles (TAXI M) (TAXI G)

Buses (BUS***)

Mini Vans, Coaches, Open Top Buses (*VY ***) ( *CY ***) ( *OY ***) (*SY ***)
Further information can be obtained from www.transport.gov.mt or on Freephone 8007 2393.