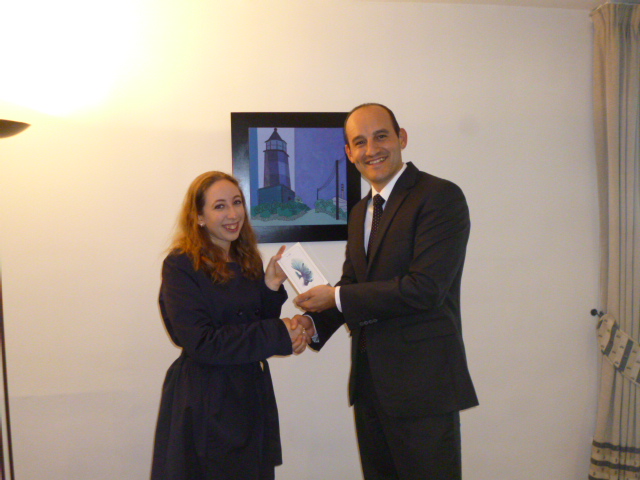 Following the launch of GasanMamo's new campaign, #thefamiliar, the winner of the Facebook competition has been announced. Katya Zerafa was presented with an iPhone 6 Plus after commenting on #thefamiliar post on GasanMamo's Facebook page and having answered the most correct questions related to insurance, the company and Malta, out of the five finalists. "Winning was a wonderful surprise. When I saw the #thefamiliar photo on Facebook I could immediately remember familiar images from my childhood and decided to leave a comment on the post. I simply wrote about my childhood memories and the best moments I had in my life till now. I would like to thank GasanMamo Insurance for reminding me of beautiful times gone by and for this marvellous gift," said Katya Zerafa whilst being presented with the iPhone 6 Plus by Mark Mamo, General Manager at GasanMamo. The familiar images which are being used in the campaign include the iconic pastizzi, the bright yellow Maltese bus and the familiar floor tile pattern amongst others.
About GasanMamo Insurance
Able to trace its roots all the way back to 1947, GasanMamo Insurance is one of the leading insurance companies in Malta providing competitively priced and a different range of insurance cover types both offline and online. The insurance cover is various, including car insurance, travel insurance and health insurance for both personal and commercial clients through the Maltese Islands. The company recognises the importance of customer value and ensures that it maximizes value by keeping insurance premiums as low as possible, yet maintaining the correct balance to provide service that meets the standards set by the company. The company's slogan or motto, We're Always There is something everyone abides to. The GasanMamo website offers comprehensive information to every customer and is easy to navigate so customers can get the support they need, when they need it most. Corporate Social Responsibility makes a big part of how GasanMamo Insurance goes about business. The company believes that giving back to people and communities is their duty and serves to enrich lives across the board.