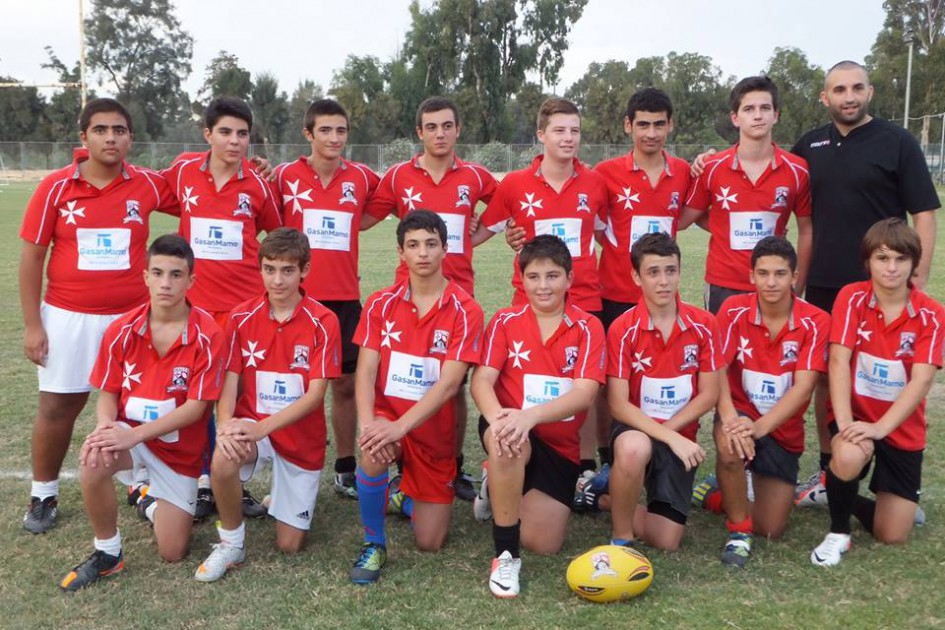 The Malta Rugby Federation Union (MRFU) is introducing the International Rugby Union's 'Get Into Rugby' Programme with the backing of GasanMamo Insurance, as part of its strategy for the coming years to support the growth of rugby in Malta. The programme is a central part of the IRB's initiative to grow rugby for the Olympic Games in Rio de Janeiro in 2016.
"We are very satisfied with the direction youth rugby in Malta is taking," said Mark Mamo, General Manager at GasanMamo Insurance.  "The future of rugby in Malta looks bright, confirmed by this programme and the increasing numbers of young players wanting to try out rugby. The growth in popularity of this sport is very encouraging and we will maintain our support to ensure this."
The main aim of the 'Get Into Rugby' programme is to encourage players of all ages to Try, Play and Stay in rugby, with a target globally of attracting one million new players and 15,000 new coaches and referees over the next four years. The programme will promote the values of the game and ensure that children are encouraged to try rugby in a safe and progressive environment. The key stages of the 'Get Into Rugby' Programme are TRY, the initial phase of the programme where children get to try rugby in clubs, schools and local communities in order to learn and experience the values, passion, principles and skills of rugby; PLAY, where players will progress to play the game in a safe, fun environment in leagues, festivals and programmes after an initial traning period and STAY, where the focus will be to support players to progress and stay in rugby as a player, coach, referee, administrator, volunteer or fan and joining teams, clubs, communities and National Unions.
"We have been delivering various programmes to develop all areas of the game, with the biggest emphasis in age grade rugby," said Daniel Holliday, MRFU Community Coach in Malta. "All our projects have now fallen under the IRB's 'Get Into Rugby' initiative. During this year alone, over 40 primary and secondary schools participated in rugby, with over 7000 children and a total player involvement of over 7,500, covering the whole of Malta. The number of school children we are reaching is growing weekly, as is the demand for us to deliver sessions in yet unvisited schools."
The MRFU has been organising a number of projects to further teach the game whilst promoting game ethics like respect, discipline, leadership, self-control, fitness and the sport itself. Through the 'Try Rugby' Projects the MRFU is organising 3 primary school tournmanets involving 40 schools and 750 children, 3 secondary school tournaments involving 24 schools and 450 children, 70 school taster sessions, weekly coaching sessions in 7 different schools and 12 national rugby revolution programs involving 40 schools and 4,000 children.