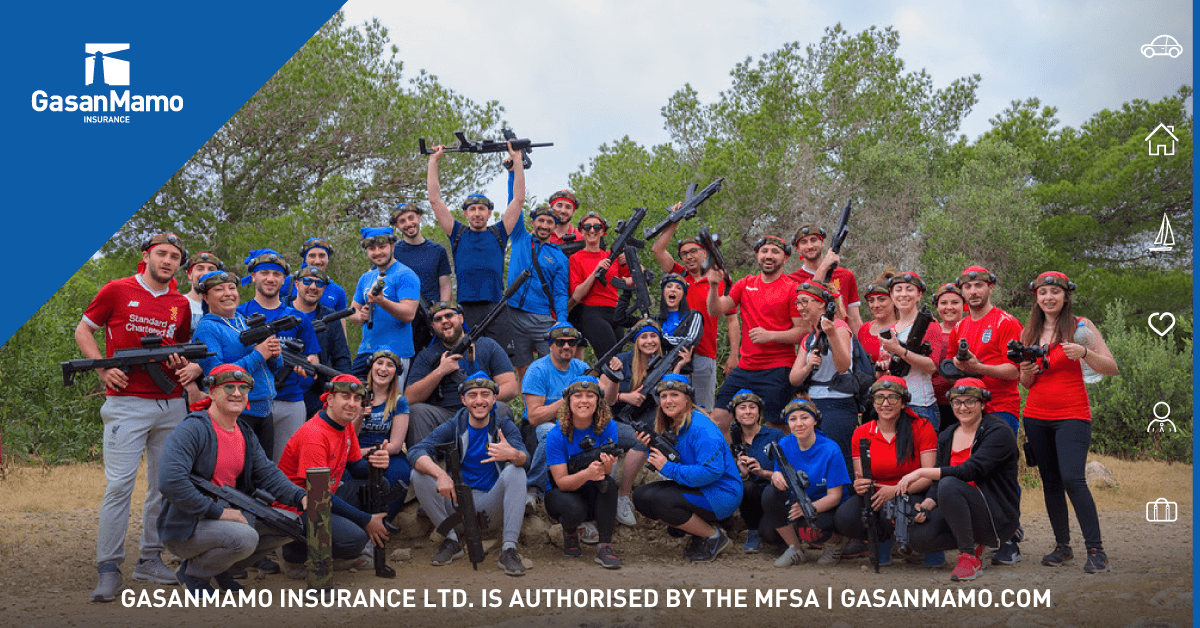 GasanMamo Insurance is a strong believer of team building events. Thanks to these types of initiatives, employees are urged to work smarter and not just harder, to deliver the desired results. Besides, team building at work helps to foster better and open communication between the employees themselves, as well as between the employees and management. It goes a long way in improving professional relations, understanding and co-operation, and this is very much reflected in the quality of work being done.
On Sunday, 29th April GasanMamo organised a BATTLEMAXX event for its employees in the north of Malta. No doubt this was an enjoyable afternoon as the staff jumped out of theircomfortable chair onto the battlefield for a true team building experience.  They had advanced missions by using electronic props and gears in an outdoor challenge at a new location in Miżieb. Members of each team had specific functions, roles, and titles.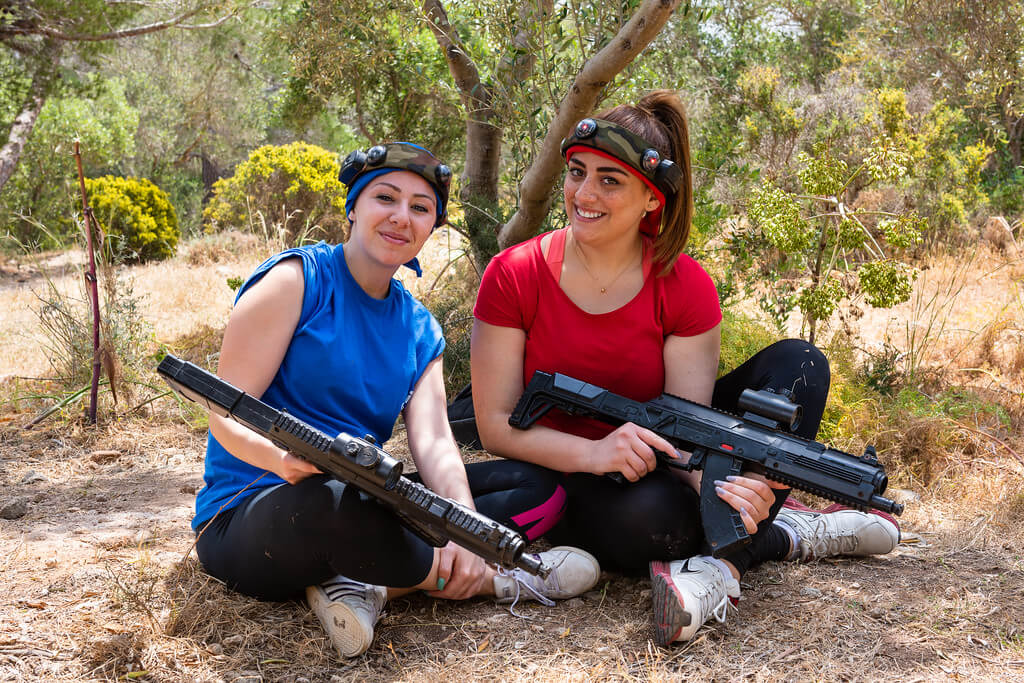 Speaking at the end of this unusual but fun event, the HR General Manager of GasanMamo,
Dr. Vanessa Portelli said that "the firm trusts that these types of events are instrumental to understand, appreciate, develop, and maximise the people in your team, and the team as a unified group. Therefore, our company organises frequent events like these, to have a productive, efficient, motivated and happy team at work."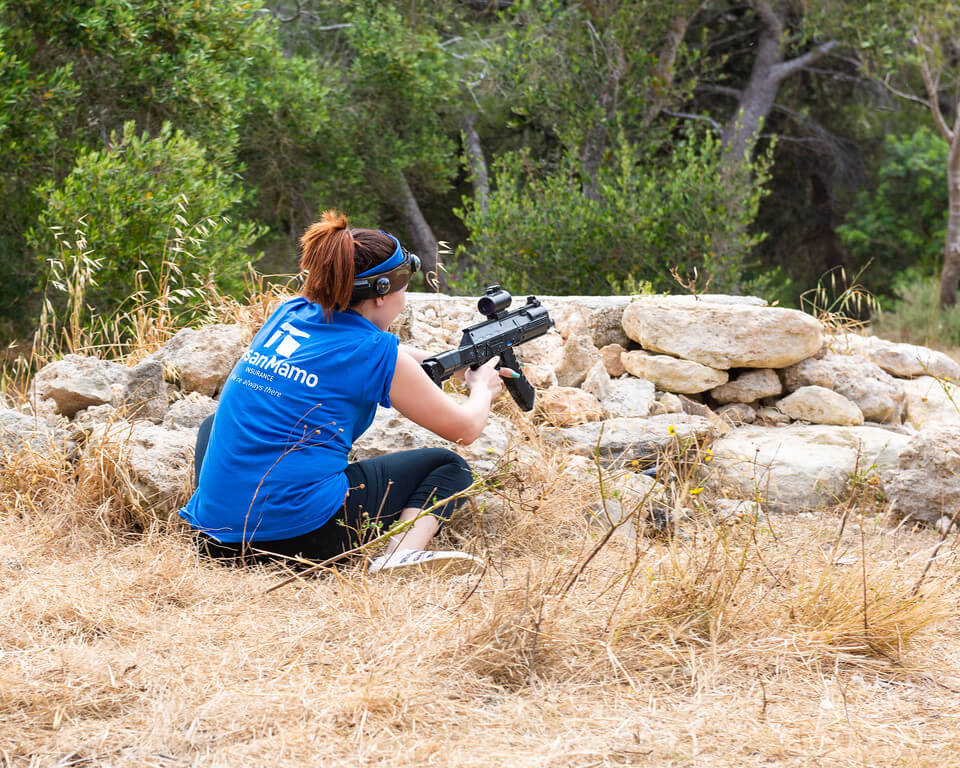 All team members had positive words for this fun and challenging experience. Joseph Fenech said that thanks to this event, employees like him not only had fun in the presence of other workmates, but they continued to get to know each other more, improving communication, effectiveness, and leadership.