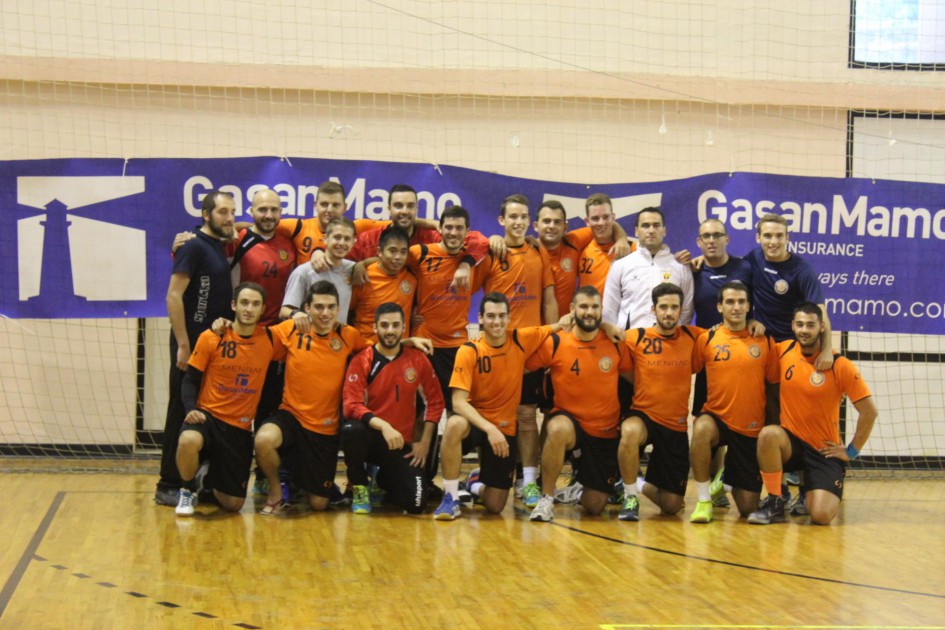 Swieqi GasanMamo Phoenix Handball Club achieve success
The Swieqi GasanMamo Phoenix Handball Club, which has secured a recent sponsorship from the top insurance company in Malta started the National Handball League with a bang by winning the MHA Cup in the men's category at Tal-Qroqq. The Swieqi GasanMamo Phoenix Handball Club is currently competing in National Handball Leagues in various categories and this year is fielding a total of 7 teams.
The team has won every single game up to the MHA Cup and won this decisive game over HMS Parthenope. The MHA Cup will be written in the history of the Club as it is one of the Club's first success in a competition since its foundation a few years back.
"It is part of our on-going commitment towards sports, which is in line with the company's corporate social responsibility policy to support clubs such as the Swieqi Phoenix Handball Club," said Julian J. Mamo, Managing Director at GasanMamo Insurance. "GasanMamo has become synonymous with sports in Malta and we are proud to be associated with the Swieqi Phoenix Handball Club, whilst celebrating this great success."
The Club, an affiliate of the Sports Malta and of the Malta Handball Association was formed in 2010 and is currently competing on behalf of the locality of Swieqi, both in first and second division men and women's leagues and in U/15 and U/17 boys and girls leagues. The men's team is coached by Kristian Olschleger and assisted by Nicholas Mifsud and the women's team is coached by Orlando Bonnici assisted by Annalena Fuglenes.
The Swieqi Phoenix Handball Club thanked GasanMamo for their support. Further information on the Club can be found on www.psc.com.mt or on their Facebook and Twitter account.
About GasanMamo Insurance
Able to trace its roots all the way back to 1947, GasanMamo Insurance is one of the leading insurance companies in Malta providing competitively priced and a different range of insurance cover types both offline and online. The insurance cover is various, including car insurance, travel insurance and health insurance for both personal and commercial clients through the Maltese Islands. The company recognises the importance of customer value and ensures that it maximizes value by keeping insurance premiums as low as possible, yet maintaining the correct balance to provide service that meets the standards set by the company. The company's slogan or motto, We're Always There is something everyone abides to. The GasanMamo website offers comprehensive information to every customer and is easy to navigate so customers can get the support they need, when they need it most. Corporate Social Responsibility makes a big part of how GasanMamo Insurance goes about business. The company believes that giving back to people and communities is their duty and serves to enrich lives across the board.