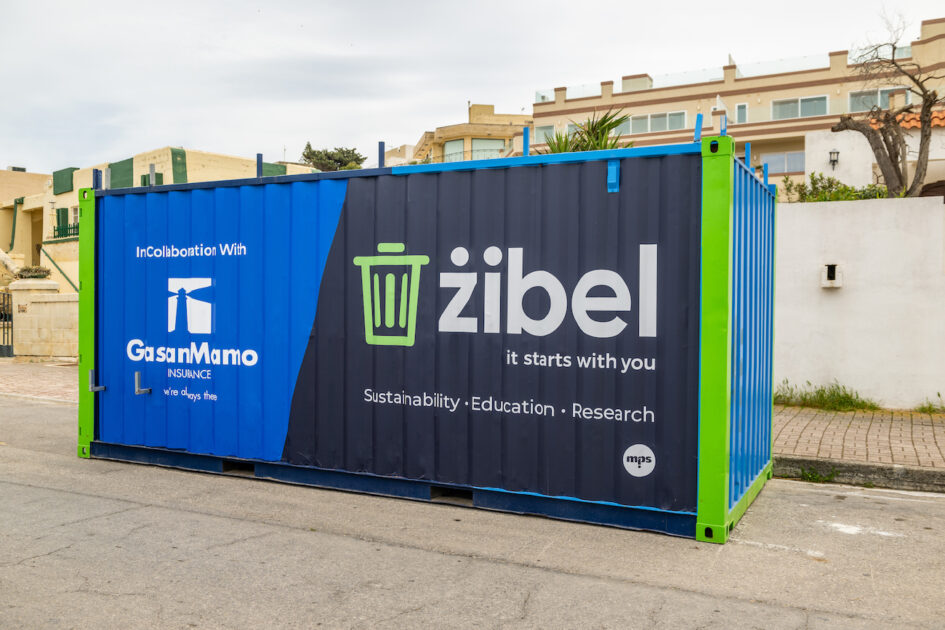 GasanMamo Insurance and Żibel launched their latest collaboration earlier this month, Żibel's first mobile store. Through the insurance company's support, Żibel was able to purchase and repurpose a container, which has been modified internally to serve as an office and storage unit for all the equipment needed for their clean ups. This move supports Żibel's decentralisation strategy intended to improve NGO operations by making them more efficient, responsive, and adaptable, and allowing it to continue with its focus on reducing marine and coastal waste generated around our islands.
With this latest collaboration, GasanMamo will continue to support Żibel's mission by providing financial and logistical support for various environmental initiatives, including coastal cleaning efforts, marine conservation projects, and advocating for the adoption of sustainable practices.
As part of this partnership, a team of volunteers from GasanMamo joined Żibel for the first coastal and sea clean up around Marsascala promenade and St. Thomas Bay, managing to collect almost 700 kilos of assorted waste from the surrounding coast and sea.
Żibel brings extensive expertise in environmental and educational advocacy for cleaner seas and coasts, while GasanMamo Insurance has an excellent track record and strong commitment to corporate social responsibility and sustainable business practices. Together, they aim to promote sustainable development and contribute to a better future for all.
"We are excited to renew our partnership with Żibel. and continue our joint efforts to promote sustainable development and environmental protection," said Julian Mamo. "Through this collaboration, we are aiming to make a meaningful contribution to a better future for all."
Żibel's CEO Andrew Schembri added "This extended collaboration with GasanMamo Insurance builds on our shared commitment for environmental protection, and to make a significant impact in promoting sustainability and creating a better world for future generations."
📸 Images by Alex Turnbull