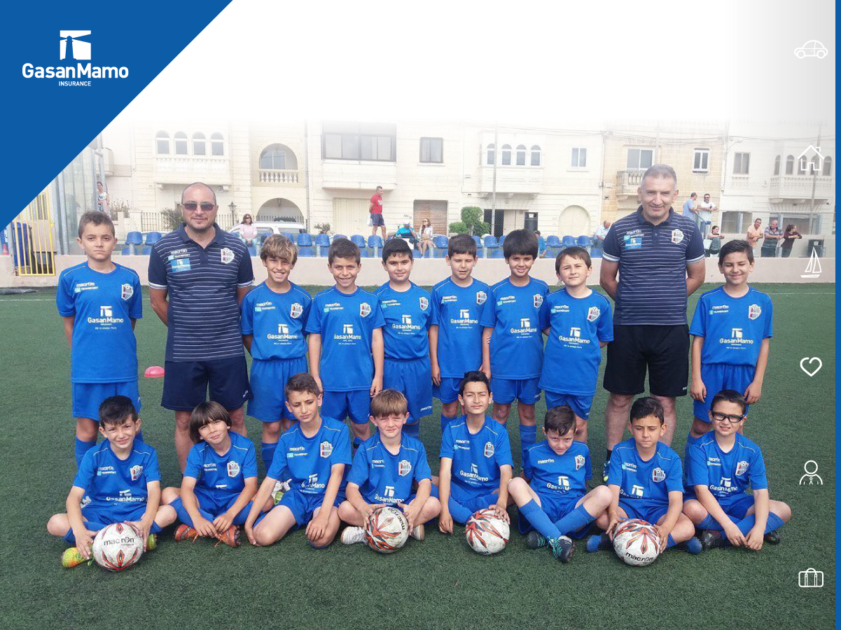 Over 150 boys and girls from Mosta FC Elite Academy came together on a sunny Sunday morning to take part in the annual penalty shootout event, which was organised by the club and supported by GasanMamo Insurance. Without doubt this was a fun event packed with other activities at the Charles Abela Stadium as parents had the chance to join their children and participate in the event.
"Many spectators, including parents, relatives and friends of the children forming part of our Elite Academy, watched our young footballers in action. This was a great opportunity to highlight the fun side of Mosta FC Elite Academy. Moreover, on behalf of our club, I would like to thank GasanMamo Insurance for their continuous support and contribution in cultivating our football academy," said Josette Sant, Mosta FC Elite Academy Secretary.
Last November, prolonged its commitment to support Mosta FC Elite Academy for another three years, as the company strongly believes in helping youth develop through sports and in the beneficial qualities that are derived from discipline and team play. Both GasanMamo and Mosta's Football Academy are working in tandem to upsurge the participation of children in football, particularly the increase of young girls. GasanMamo trusts that these type of events, are not only entertaining but are a beneficial experience for the kids taking part and the company will keep on supporting these initiatives in the future.