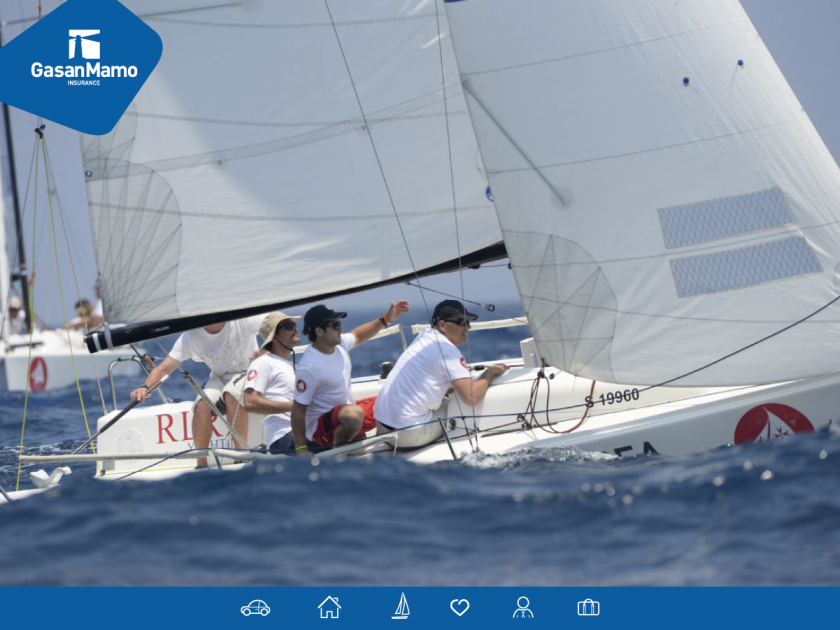 A big part of GasanMamo Insurance's philosophy is Corporate Social Responsibility—the simple notion that by giving back to individuals, companies are enriching lives and building a better community. So, in an effort to support local talent and promote Malta abroad, GasanMamo will be sponsoring the MYSC Calypso team in the J/70 World Championships.
What is a J/70
The J/70 keelboat is a yacht that is steadily conquering the globe. Built for all sailors, with an eleven-foot long cockpit and an adequate boom height, the J/70 allows for easy crew movement whilst tacking and jibing. Over the past years, its appearance on the competitive sailing scene has risen, culminating in the J/70 World Championships.
The MYSC Calypso Named after the sea nymph daughter of Atlas, the MYSC Calypso will be steered by skipper Sebastian Ripard and tactician Benji Borg. With a passion of boats and the water from a young age, Sebastian and Benji, first teamed-up in the Malta Young Sailors Club, sailing optimists. Their partnership saw them run a campaign for the London 2012 Olympic Games.
"GasanMamo are proud to support Sebastian and Benji in their sailing endeavour at next year's J/70 World Championships" said Julian J. Mamo, Managing Director at GasanMamo. "This is a wonderful venture to get behind, which nurtures our home-grown talent on an international stage".
About the J/70 World Championships
Hosted by the Costa Smeralda Yacht Club and taking place over four-days, the fourth edition of the J/70 World Championship will kick-off on the 12th September 2017, in scenic Porto Cervo, Italy. More than a beautiful location, Porto Cervo will offer competitors a technical racing field with great sailing waters, and the hospitality of the Costa Smeralda Yacht Club, which will also be celebrating its fiftieth anniversary. www.gasanmamo.com
About GasanMamo Insurance
Able to trace its roots all the way back to 1947, GasanMamo Insurance is one of Malta's leading insurance companies providing competitively priced and a different range of insurance cover types, from car insurance and boat insurance to home insurance and health insurance for both personal and