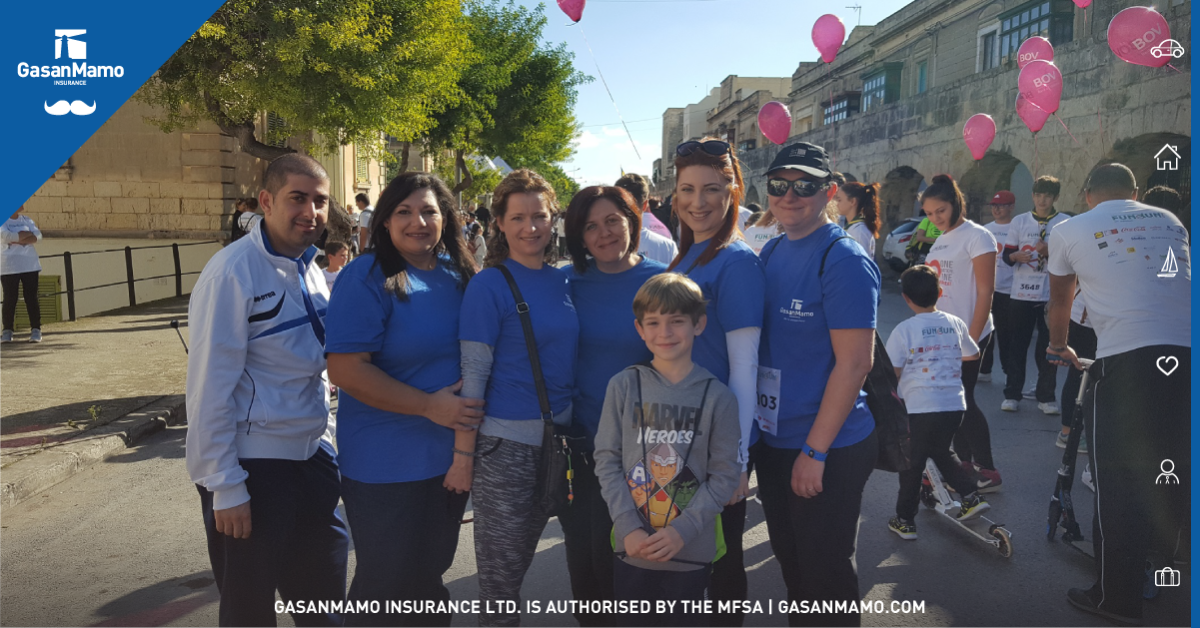 For another successive year, a representative group of employees from GasanMamo Insurance took part in last Sunday's annual President's Solidarity Fun Run in aid of the Malta Community Chest Fund. Thousands of people reached for their sports gear and took part in the 9th edition of this popular Fun Run, together with President Marie-Loise Coleiro Preca, Prime Minister Joseph Muscat and Opposition Leader Adrian Delia.
The run, which began in Rabat's Saqqajja Hill, took participants on an 11.3KM course ending in Valletta. Those who opted to participate in this event but to walk rather than running, joined the crowd in Paola Square, the University of Malta and Santa Venera and ending the event in St. George's square, Valletta.
GasanMamo endorses these type of events as it's noteworthy to support the community we live in. Moreover, the company trusts that these events are helpful and significant to reinforce team building within the working organisation. The Insurance company will continue to support these times of initiatives that share our common and shared values.