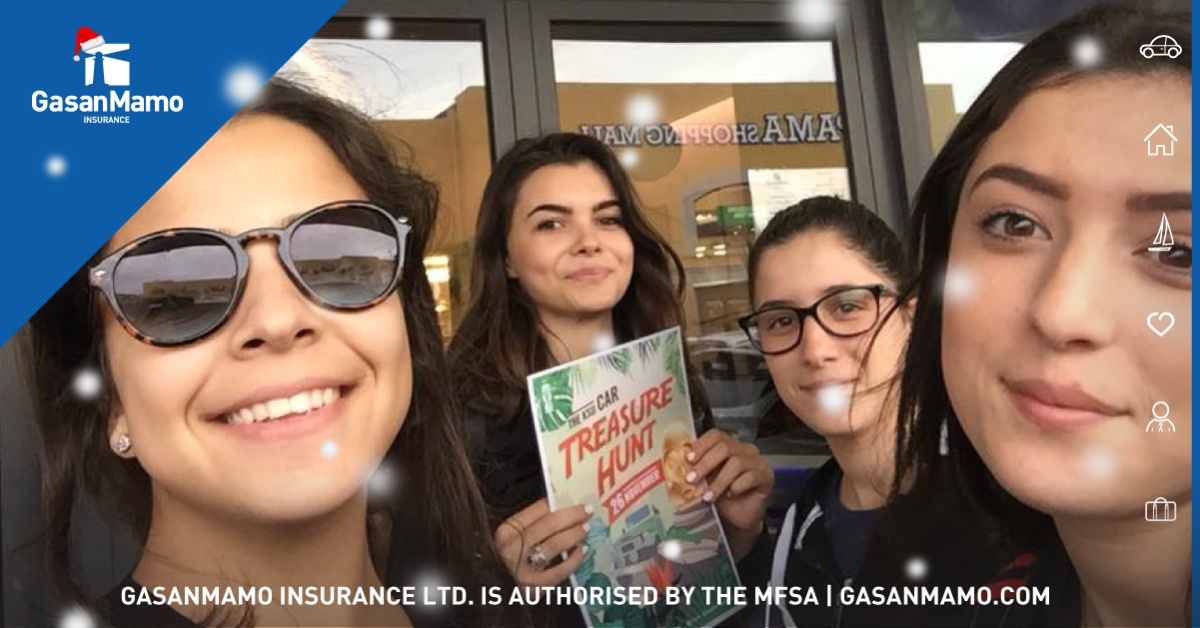 Malta's leading Insurance company, GasanMamo once more supported the University Students' Council (KSU) in the organisation of the 7th annual KSU Car Treasure Hunt which was held on Sunday, 26th November.   KSU represents all students attending the University, Junior College, the Institute of Health Care, Medical School, and the Malta Centre of Restoration – on both a national and international level and GasanMamo believes that it's necessary to invest and support the education of our University students.
The company recognises the fact that education is important as it helps our students to get where they want to be in life and it contributes to human capital by developing a range of skills and traits. GasanMamo's policy is to ensure that our students are fully supported as this will contribute to the success of education in Malta while supporting lifelong learning.
During last month's event sponsored by GasanMamo, 40 competed against each other in the annual KSU Car Treasure Hunt by trying to complete all the tasks at hand, including planting a seed in an empty milk carton, going down to St.Peter's Pool for a video re-enactment, collecting over 100 scavenger items, rushing from one Kokka stop to the next, as well as stopping by one of many GasanMamo outlets to collect star points.
The company is proud to support KSU and encourages them to organise more social events amongst students as they contribute for the accomplishment the student's success.