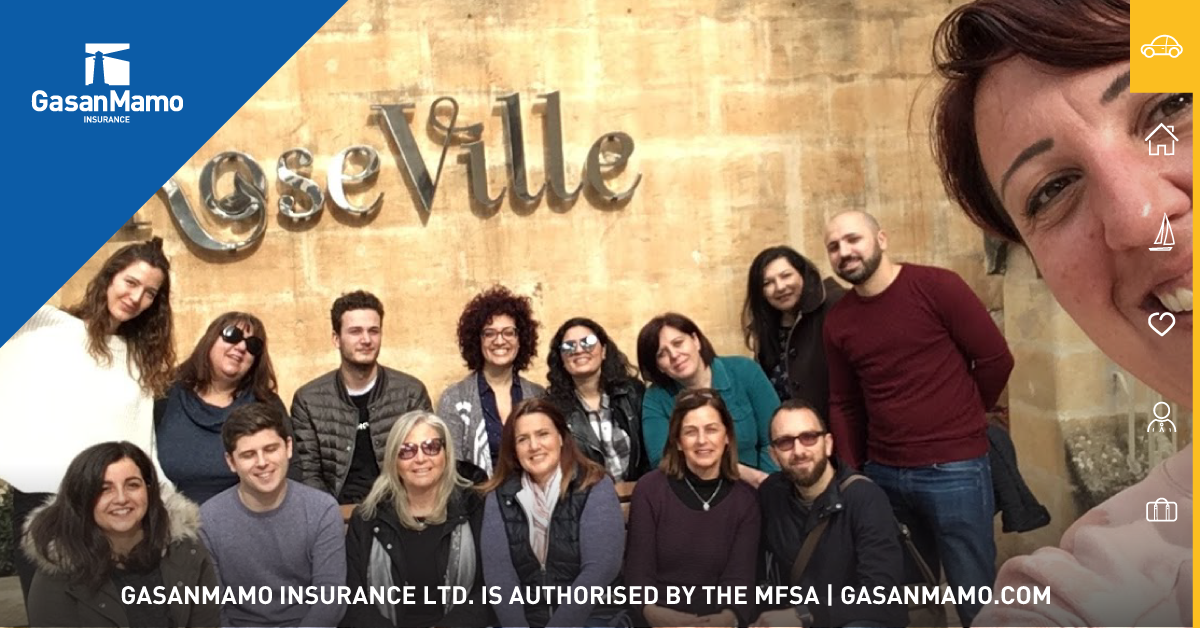 Giving back
GasanMamo Insurance has just launched an interesting Corporate Social Responsibility campaign themed
"Spread the Love". During this year, the employees at the Insurance company will organise several events
with the sole scope to give something back to the community. GasanMamo believes that when
participating in generous and charitable events through volunteer groups, non-profit organizations,
charity, or other means, it will be helping those in need and will also contribute to the common good. One
can give back in different ways and probably the easiest way is to give money however the most
significant deed is when you give your time to someone in need. No matter how you do it, giving back to
your community will touch many people's lives.
Roseville
This is precisely the idea behind this year's CSR campaign by GasanMamo, with the first event being
held at Roseville in Ħal Balzan. This place is under the helm of CareMalta Group and is home for around
150 elderly people who are continuously being provided with quality services in nursing and residential
care. On Saturday, 20th January a group of GasanMamo employees, together with staff members from
MPS Marketing and Communications and ANCHOVY., visited Roseville and took the initiative to organise
activities to help the elderly residents, but most of all help the staff, to understand the value of life.
Certainly, this was a magnificent and rewarding experience for all those attending, as it turned out to be
an unusual Saturday morning event for everyone.
Spread the love
"At GasanMamo Insurance this year we want to make sure that we spread love as much as we can, and
Roseville's event was just a taster of what we are targeting to do together to give something back to our
society. No doubt this was an enjoyable and gratifying experience for all of us and it felt so good to give a
helping hand at this home whilst treating its elderly resident with dignity and respect. Unfortunately, at
times instead of treating our elders with the appreciation and respect they deserve, many are often either
too busy or simply dismiss them and their contributions to their community and family. The scope of this
event was to send out a positive message to the younger generations that we must learn the importance of
respecting our elders and make time to listen and spend quality with them," said Julian J. Mamo,
Managing Director at GasanMamo Insurance.
Singing, Bingo and gifts
Some of those who participated in this event spent time playing bingo with the residents, other played the
piano and sung some popular Maltese songs like "Xemx", whereas other employees from Malta's leading
Insurance firm went around Roseville and distributed gifts to everyone.
This good cause was endorsed by NIVEA, as the participating employees gave 'The Gift of Care' by
distributing NIVEA gift packs for both male and female residents which included shower gels,
deodorants, hand creams, lip balms and Tempo tissues. Moreover, GasanMamo Insurance also
contributed by delivering fresh vegetables to be given to all residents. This is not the first time, and
surely not the last, for GasanMamo and NIVEA to collaborate in helping people in need and hence to
"Spread the Love", together with other leading companies in the industry, such as MPS Marketing and
Communications and ANCHOVY.